Here is the interview of Moekke from Holland !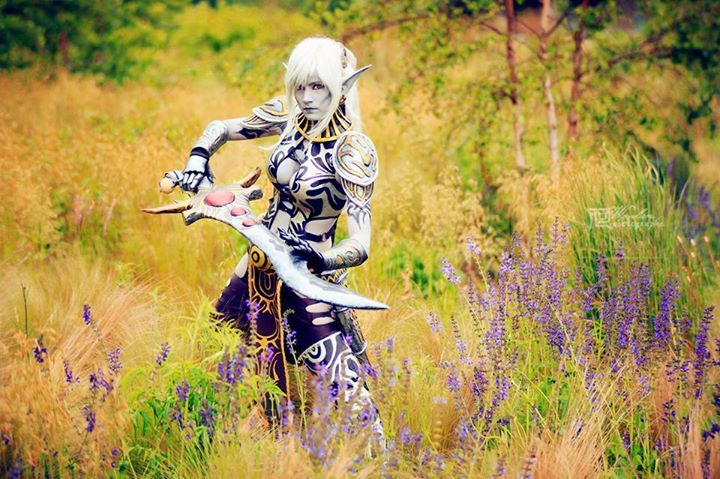 1. For how long have you been in cosplay ?
For almost 5 years now ! Started in the end of 2010.
2. Cosplay is a time consuming hobby. how long does it take to craft your costumes ?
It's really depending on the costume, A small costume is for me do-able in a week time. But Ahri took me over 100 hours, and Pyurrot took me months to make.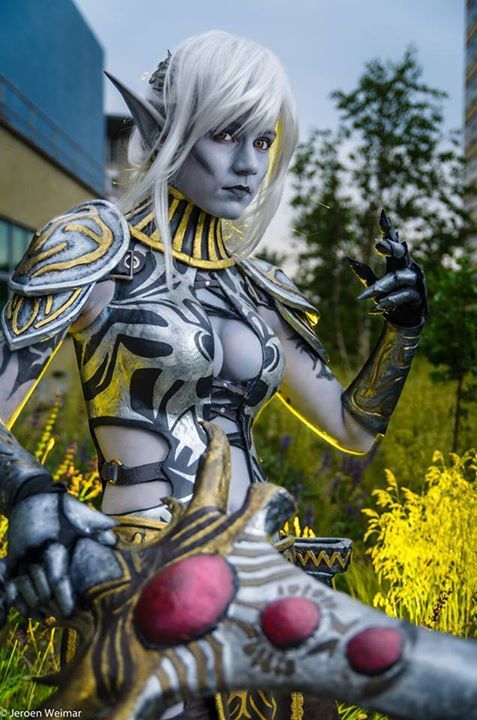 3. Any other hobby or passion besides cosplaying ?
I really love sports ! I play korfbal (a game mostly known in the Netherlands) and I love running, aside from that I also enjoy gaming a lot !
4. What materials are you using for cosplay crafting, worbla ? Foam ? Can you talk about that a little bit ? I've seen we have transparent worbla now...
I try to use as many different materials as possible ! I worked with worbla and foam for my latest project, and it's really easy to do so ! Although getting it smooth was a bit harder. And making certain shapes is also pretty hard, for my latest armor I had to make a body, which covered my entire back and showed a few parts in the front, I made many mistakes on this part. So I really wasted a lot of worbla, but in the end I'm glad I got it right! I also tried transparent worbla for the first time, and I myself am not a huge fan of it, because it's not really sticky, and not completely transparent, but it can be really useful. I just don't enjoy working with it.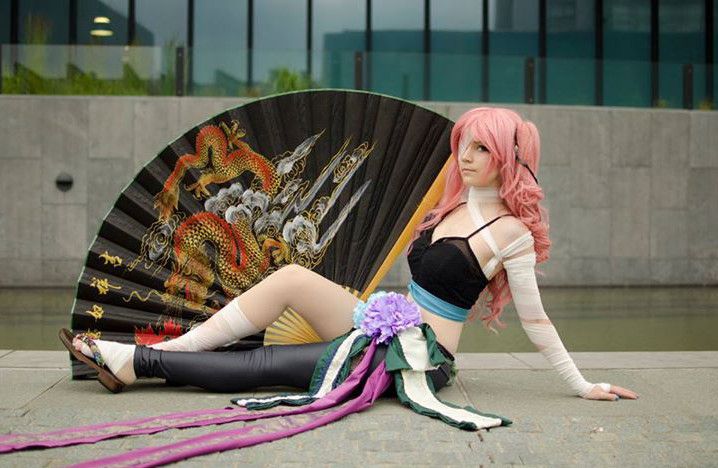 5. Do you have any FAVORITE cosplayer ?
I like a lot of cosplayers, like now I respect a lot of cosplayers, some well known big names are Yaya-han, Kamui, Jessica Nigri and many more. But there are also a lot of less known cosplayers I like. I actually follow a lot of cosplayers, I just really enjoy following everyone's progress. So I can't really say I have one favourite.
6. Did you hurt yourself while making a cosplay or in a convention ?
Hurting myself is starting to become a part of making cosplays, when you work with tools like a heatgun and hotglue gun it's more likely you get hurt. Never really badly tho. I also happen to hurt myself a few times at a convention. But never really bad. Luckily I can handle a lot !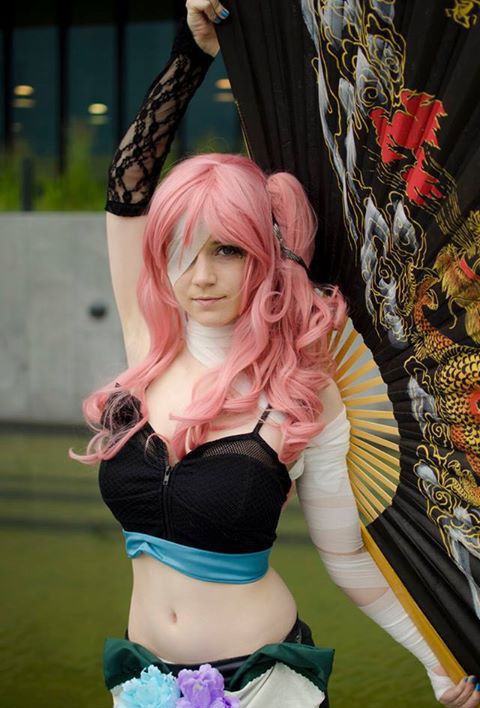 7. Do you sell your old cosplays, or just keep it in a huge closet grin-emoticon ?
I sell old costumes I didn't make myself. When I'm sure I won't wear them anymore. But I just can't part from self-made costumes. So I now have two clothing racks in my room, that has all of them on it.
8. Who teached you to craft your cosplays ? Your family ? By reading books or watching youtube tutorials ?
I learned everything by just trying. I honestly never follow tutorials, and never learned from someone. I really enjoy figuring things out by myself. This is also the reason why my costumes are far from perfect, but I enjoy learning more with every costume I make.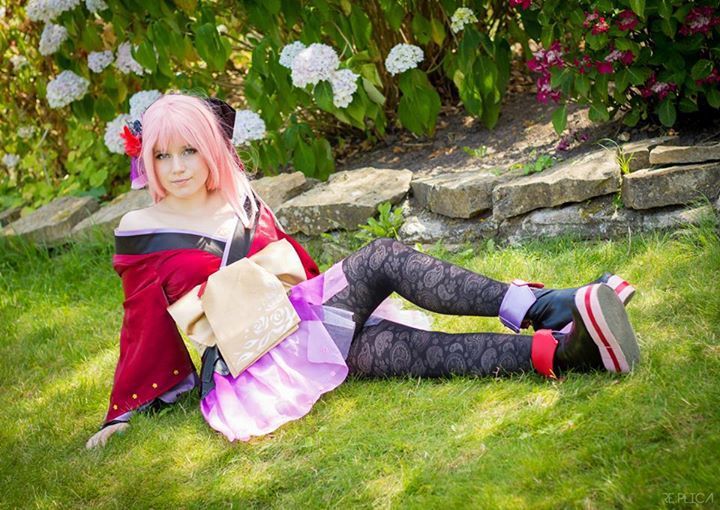 9. Which conventions are you going to this year ?
Well we just had the biggest one in the Netherlands, Animecon. And it was really great. Now on the list are Gamescom in Germany, Abunaicon in the Netherlands and New York Comic con. Really excited to go there !
10. What is your limit budget for a cosplay ?
I honestly don't really have a budget. I spend as much on them as I want. Surely I try to go as cheap as possible but I also had costumes going up to 500 euro. I'd rather spend that much and be really proud than spend 100 euro and not be happy with my costume at all.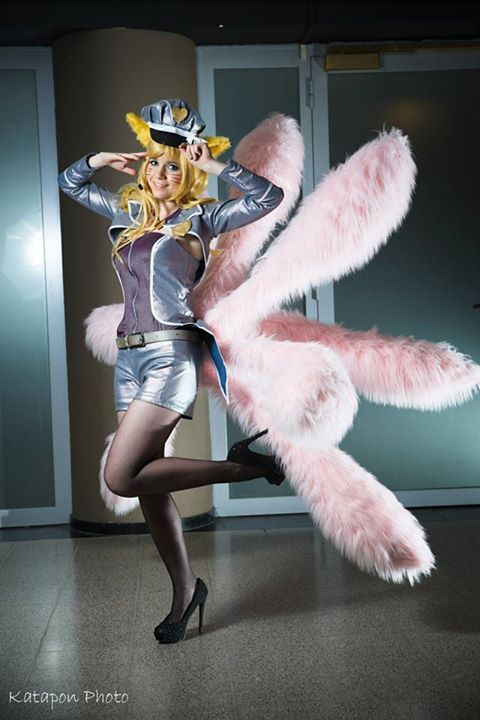 11. Any future super secret cosplay project in mind ?
Currently I don't have many projects on the list. For this year I'm still making Zafina from Tekken and Zakuro from Tokyo Mew Mew. For next year I already have one cosplay on the list and that is Sheryl Nome. And that's it for now.
12. What are you doing in "real" life for a living ?
I'm simply working in a supermarket. And am studying there to go higher-up. I dream of having my own store later. But who knows what's gonna happen!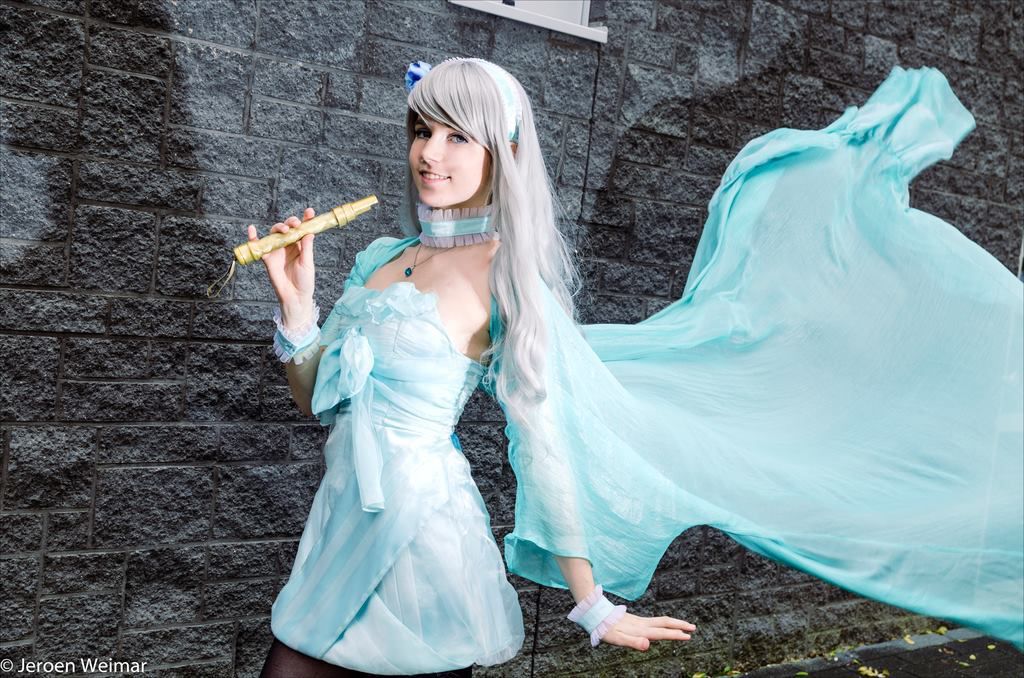 13. You best souvenir from a convention ? And your worst ?
My best was definitly a Figure I bought this year at Dutch Comic Con, it is a Anna figure from Frozen, it's an official figure from Disney and looks amazing. Everytime I stare at it I get really happy. Maybe the reason for that is because I cosplay Anne together with my Best friend Ashley who is my Elsa, and I really love doing things together with her. My worst was at London comic con last year, I actually bought a fake figure for quite the price. But I didn't notice until I got back in the hotelroom and tried to put it together. It wasn't just fake it was also broken. The next day we went back to the con and thank god we got our money back.
14. Any advice for cosplay beginners ?
Cosplay for me is really a way to express myself, I've had my happiest moments at conventions, I want new cosplayers to realize it's not only about making the best costume. I just hope you can experience the best day ever at a convention. Being in costume is really awesome, and you should if it's possible! But the best things don't come from costumes, it come from the people you cosplay together with. I really love everyone I can hang out with at cons so much that thinking back at some times almost brings me to tears, I hope you can have that aswell.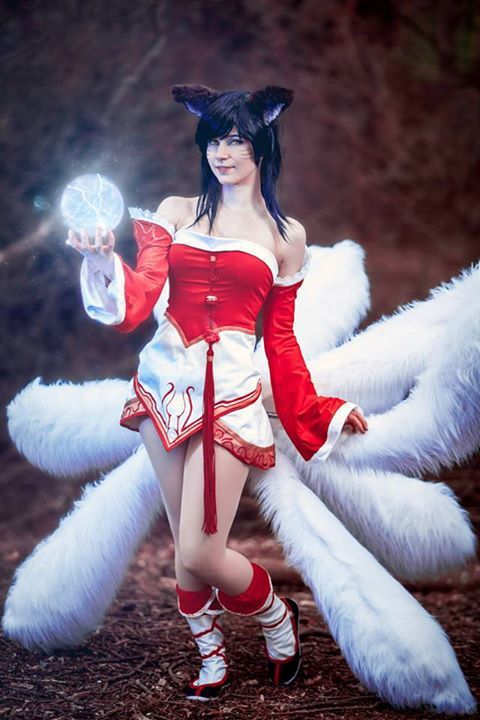 15. Do you have limits ? Some cosplays you will never make (too sexy, too hard, too heavy...) ?
I don't really think cosplay has limits, sure there is one dream which I'll probably never make cause it's entirely different from what I always do (That is making a quadsuit) but I see no restrictions when cosplaying. If something is toohard to make, I just try other things first until I know how I can make it. Sexy costumes can sometimes be a problem for me cause I'm always worried about how I look. But if I really love the character I do get over that and just go with it. Cause in the end I really want to portray the characters that I love.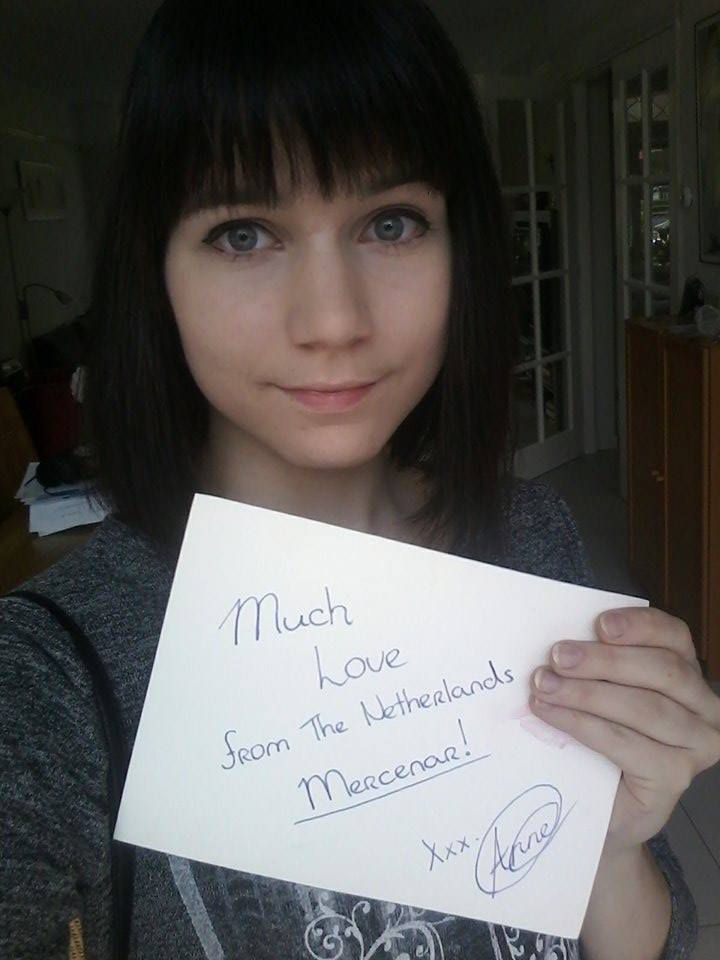 Sa page facebook : https://www.facebook.com/MoekkeCosplay