Here comes the interview of the pretty famous Stephanie Van Rijn, cosplayer but also actress and model !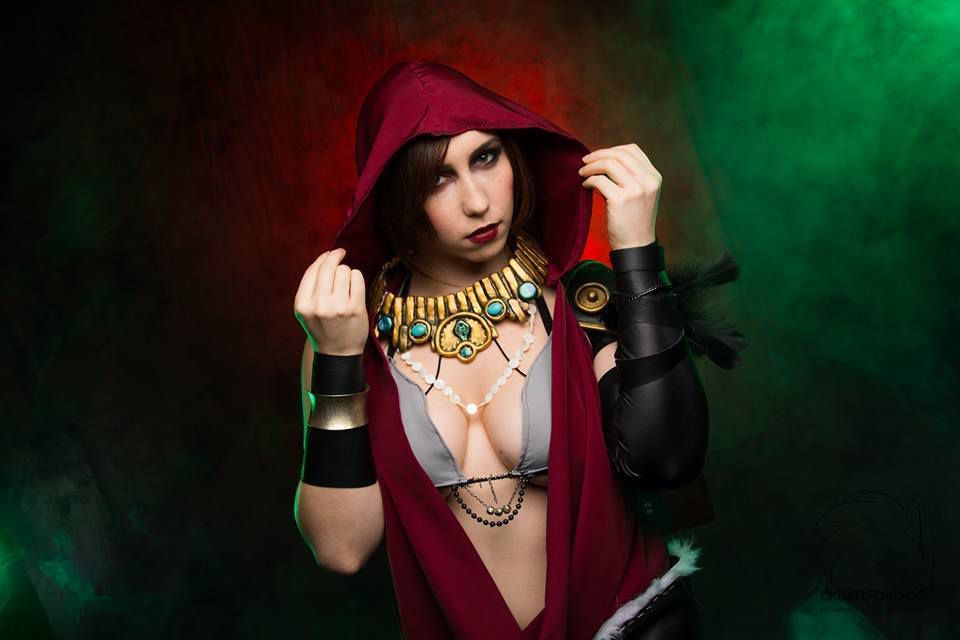 1. For how long have you been in cosplay ?
Dressing up was something I did since I was a kid. It took me a while to discover the cosplay community so for several years it was nothing serious. I only started cosplaying more seriously about 2/3 years ago.
2. Cosplay is a time consuming hobby. how long does it take to craft your costumes ?
As you said, it's a time consuming hobby and since my work is very demanding, it prevents me from working as much as I'd like on my costumes. It definitely varies on the cosplay as well. I had one that took me 6 months to finish, while I made another one in just a few days.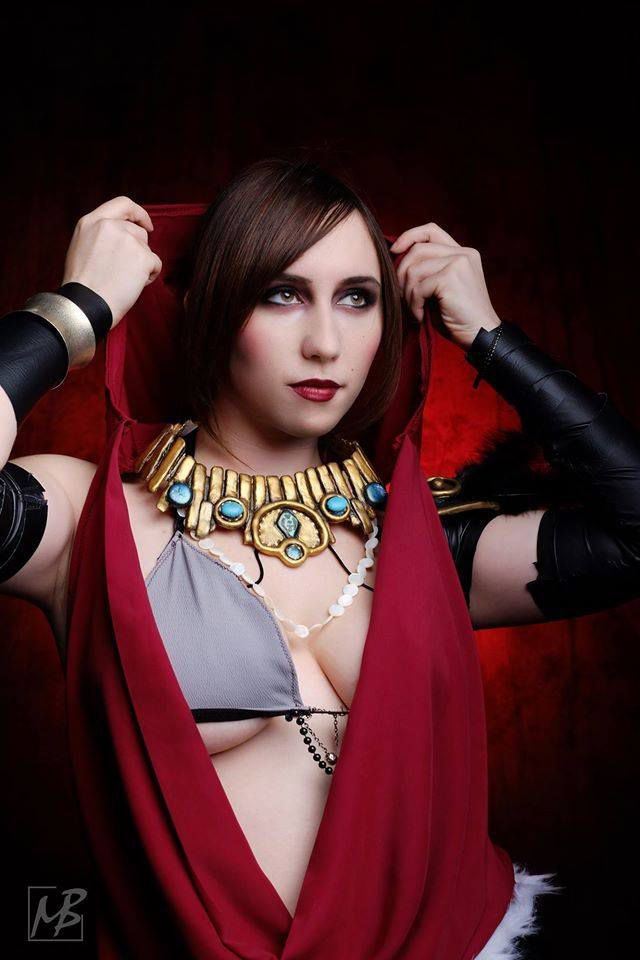 3. Any other hobby or passion besides cosplaying ?
I write a lot, and while it's part of my work, I do enjoy writing as a hobby as well. I'm also really into video games...a bit too much sometimes. I stream once in a while when my schedule permits me. I'm also lucky enough to live from my passion, which is acting and modelling.
4. What materials are you using for cosplay crafting, worbla ? Foam ? Can you talk about that a little bit ? I've seen we have transparent worbla now...
I use worbla and fabrics mostly. I recently learned how to work with hardened leather and I love it. I'll have to see how I can use it in the future since I love the more realistic aspect and feel of it. I'm planning on using foam for a Mass Effect cosplay. We'll see how it turns out!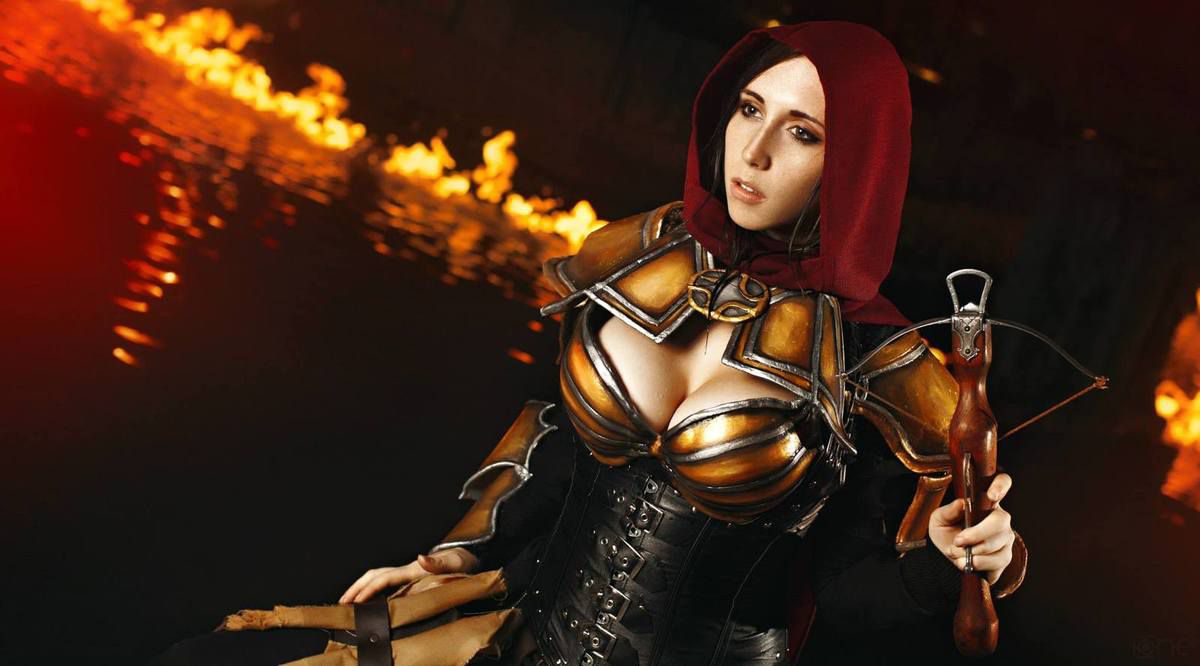 5. Do you have any FAVORITE cosplayer ?
Harley's Joker has a fantastic take on the Joker, my favorite by far. Kamui is incredible, very dedicated to her craft which is so admirable. Also a friend of mine, Eugenelle Cosplay and Art is really someone to look out for, her work is magnificent!
6. Did you hurt yourself while making a cosplay or in a convention ?
Several times! I mostly burned myself with heat guns while I worked with worbla...I burned other people as well. Besides that, I was lucky enough so far and I still have all my limbs intact.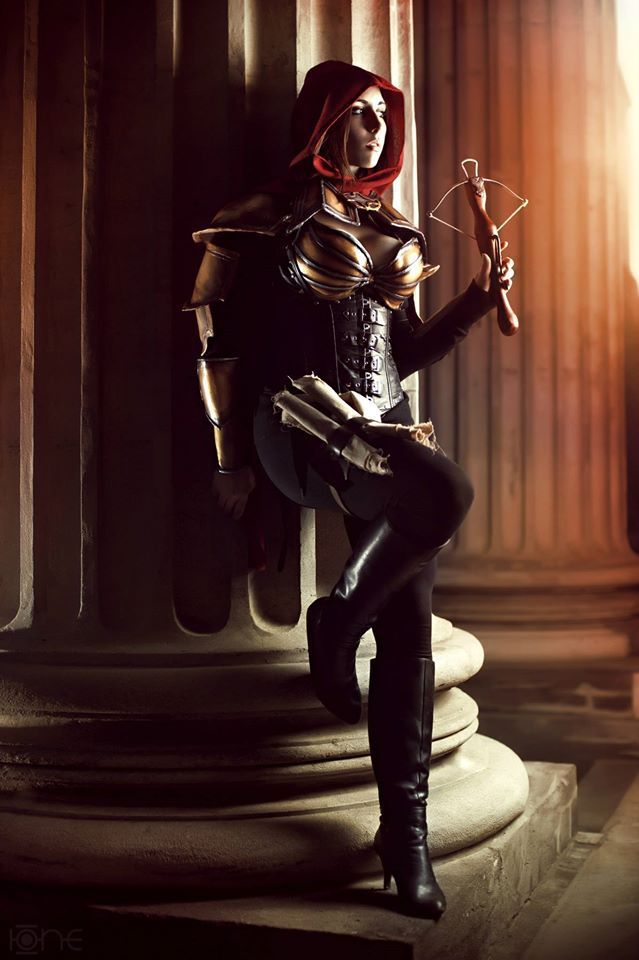 7. Do you sell your old cosplays, or just keep it in a huge closet :D ?
I tend to get very nostalgic, so for me selling my old work would be a big no no at the moment. I also like to revisit them, fix them and sometimes us some parts for other cosplays.
8. Who teached you to craft your cosplays ? Your family ? By reading books or watching youtube tutorials ?
I've watched the tutorials Kamui made on Youtube as well as her digital booklets, they were very helpful. For sewing though, I learned by myself. I'm the kind of person who's more comfortable with self-teaching. For leather though, I had the chance to have a friend who specializes in leather armors teach me everything.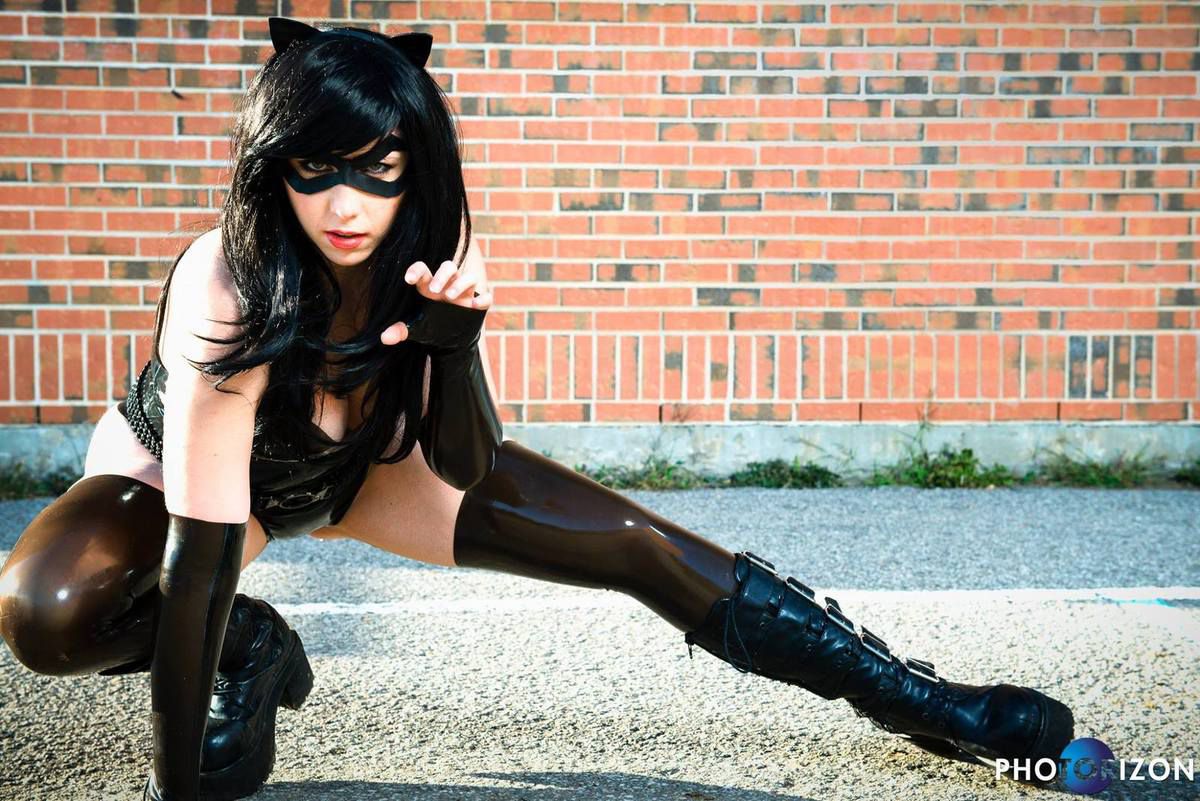 9. Which conventions are you going to this year ?
It might change, but so far I'm going to Ottawa Comiccon and Montreal Comiccon and I'll be a guest at Martialcon in Long Beach California this August. Depending on my work, I might be able to attend more conventions as well.
10. What is your limit budget for a cosplay ?
I don't really have one. If it takes more time for me to make a costume, I'll take as much time as it need so I can raise more money for it and not be broke.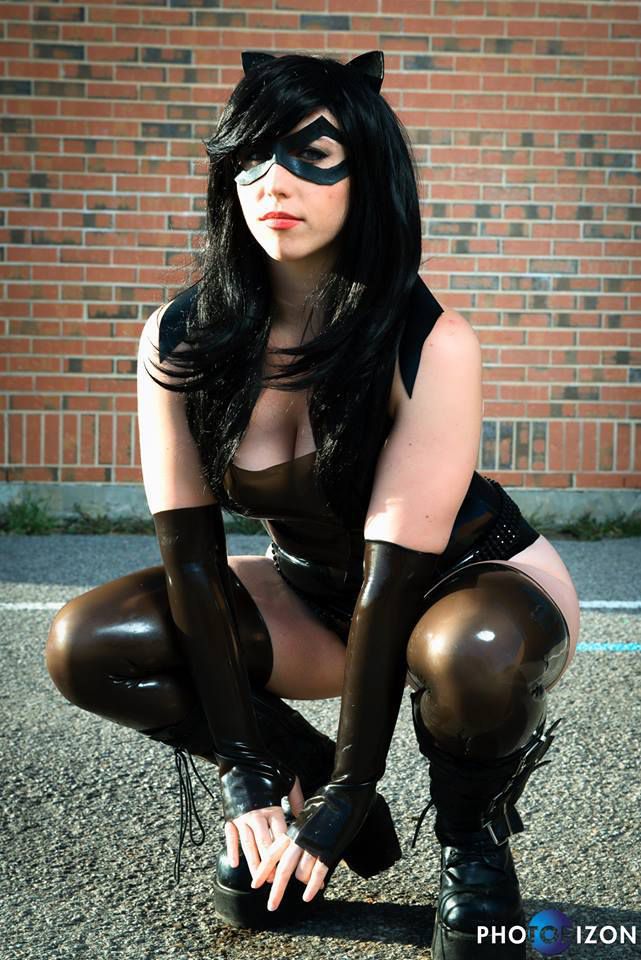 11. Any future super secret cosplay project in mind ?
I'm a pretty open person about what I want to create, so I pretty much tell my plans to everyone. So far I'm working on Jane from Tarzan, a burlesque version of Wonder Woman and Fem Shepard from Mass Effect. Hopefully, I'll be able to work on more Dragon Age characters.
12. What are you doing in "real" life for a living ?
I'm a full time actress and model. It's been my passion since I was a child and I had the chance to start when I was very young. I also do some script writing from time to time.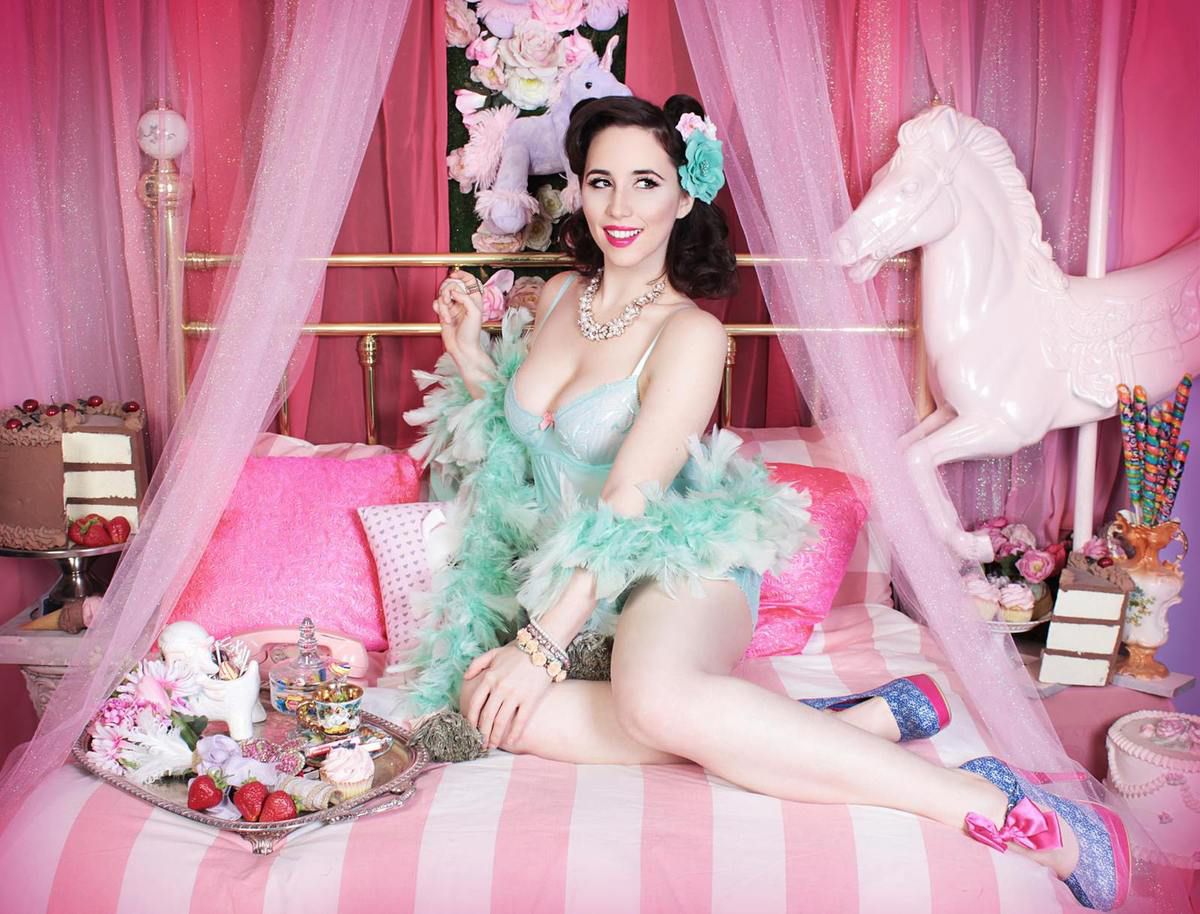 13. You best experience from a convention ? And your worst ?
I had a blast presenting Tristram's got Talent as the Demon Hunter from Diablo III at Blizzcon 2 years ago. It was such a thrill and I made great friends there. For the worst, I'm not sure to be honest. Everyone has ups and downs and I had some downs with a person I frequented for a while which made some conventions unpleasant. It happens to everyone I think. Cons are always better when you attend them with positive friends who are there to have fun.
14. Any advice for cosplay wannabees or beginners ?
I would still consider myself a cosplayer in the making so I'd say from what I know, it's always important to cosplay what makes you comfortable and have fun doing it. Cosplay the characters you love and ignore the haters. You can't make everyone happy and as long as YOU are happy with what you are doing and bringing to life the character you want, the rest shouldn't matter.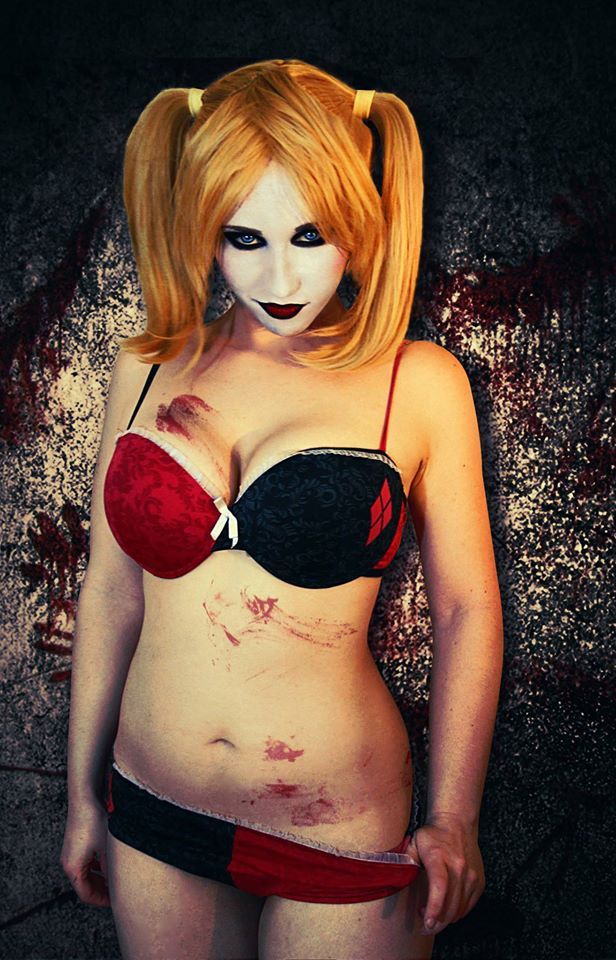 15. Do you have limits ? Some cosplays you will never make (too sexy, too hard, too heavy...) ?
I'd say I wouldn't work on a characters I'm not that fond of. I wouldn't see the point and since I don't have that much free time on my hands. Might as well pick those I love the most.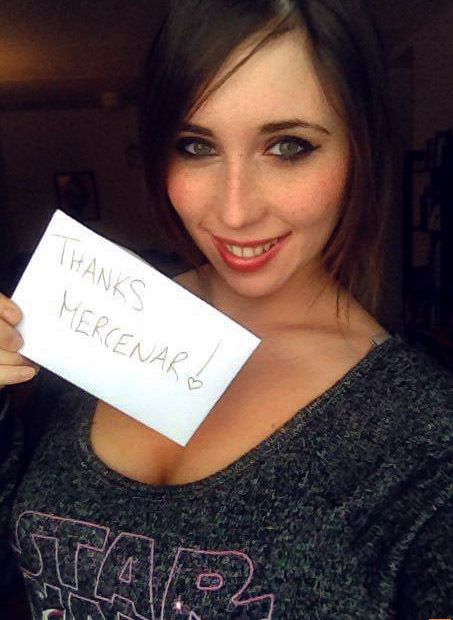 Her facebook page : https://www.facebook.com/stephvanrijn/
Her deviantart page : http://stephanie-van-rijn.deviantart.com/