Here comes the interview of the amazing Ilunaneko from the Netherlands !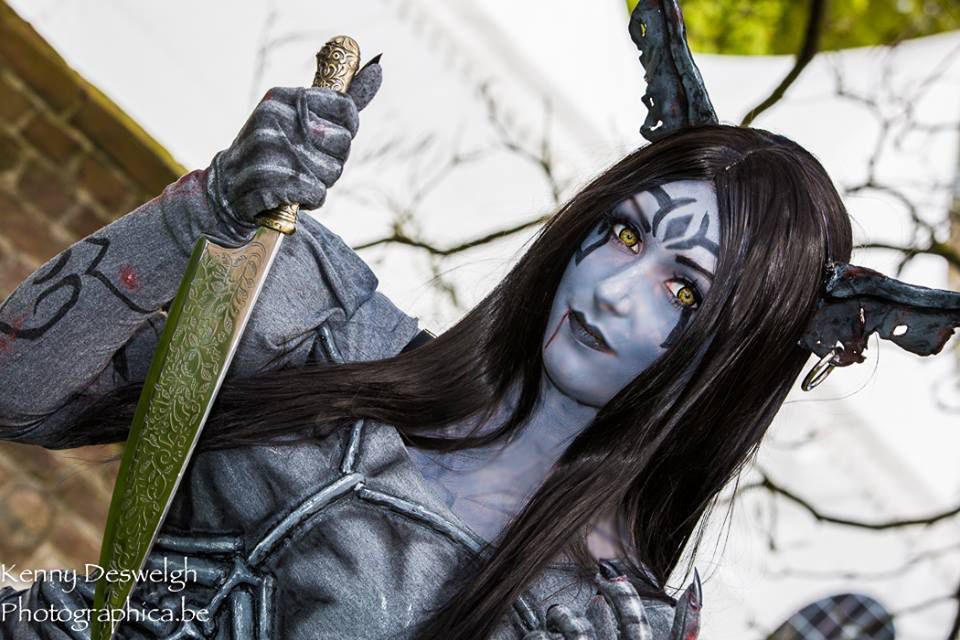 1. For how long have you been in cosplay ?
My first convention was Abunaicon 2010 so 6 years by the time of the interview! Time flies…. But it keeps getting more and more fun every day !
2. Cosplay is a time consuming hobby. how long does it take to craft your costumes ?
It really depends on my costume. I always keep track of every euro i spend and every minute i spend on making the costume. The costume that took most hours is Inphyy from Ninety Nine Nights. It was my first time making armor so it was a lot of trial and error! (and a lot of tears….)
I think the quickest i ever made a costume was Korra from Avatar, which took me 15 hours from pattern to Completion. When i'm really in the zone i tend to work hours non stop !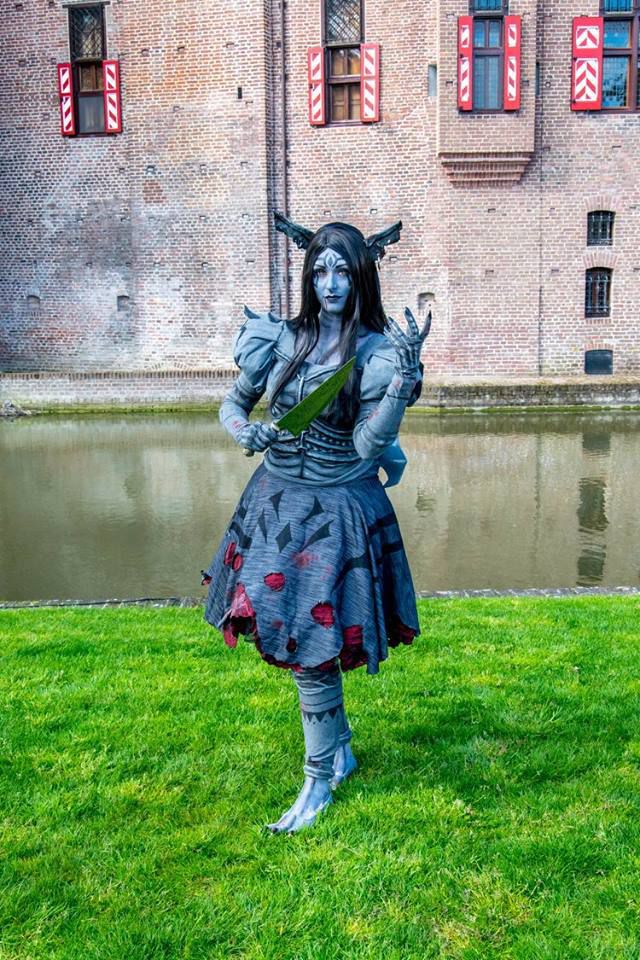 3. Any other hobby or passion besides cosplaying ?
Gaming ! I'm such a geek for games haha! Sometimes i just need a break from crafting and what better way then to relax then play some Borderlands or Pokemon ! Another passion i have besides cosplaying, while it's closely related to cosplaying, is theater. I'm studying Theatrical Design and am so obsessed with how everything works, is made and designed ! I would highly recommend watching the Opera Turandot ! It was the first opera i ever saw but it changed me haha ! Trust me, even if you watch it just fort he costumes !
4. What materials are you using for cosplay crafting, worbla ? Foam ? Can you talk about that a little bit ? I've seen we have transparent worbla now...
I love combining as much materials as possible in one costume. This results in my favorite costumes to craft being not armor or pure cloth, but the "monsterly" costumes as i call them. A great example is the Cheshire Dress from Alice Madness Returns. Her dress is neither armor nor cloth, which makes it extra fun to think of a way to make it combining all the knowledge i had at the time ! Every time a new material comes out on the market, i get really excited to try it !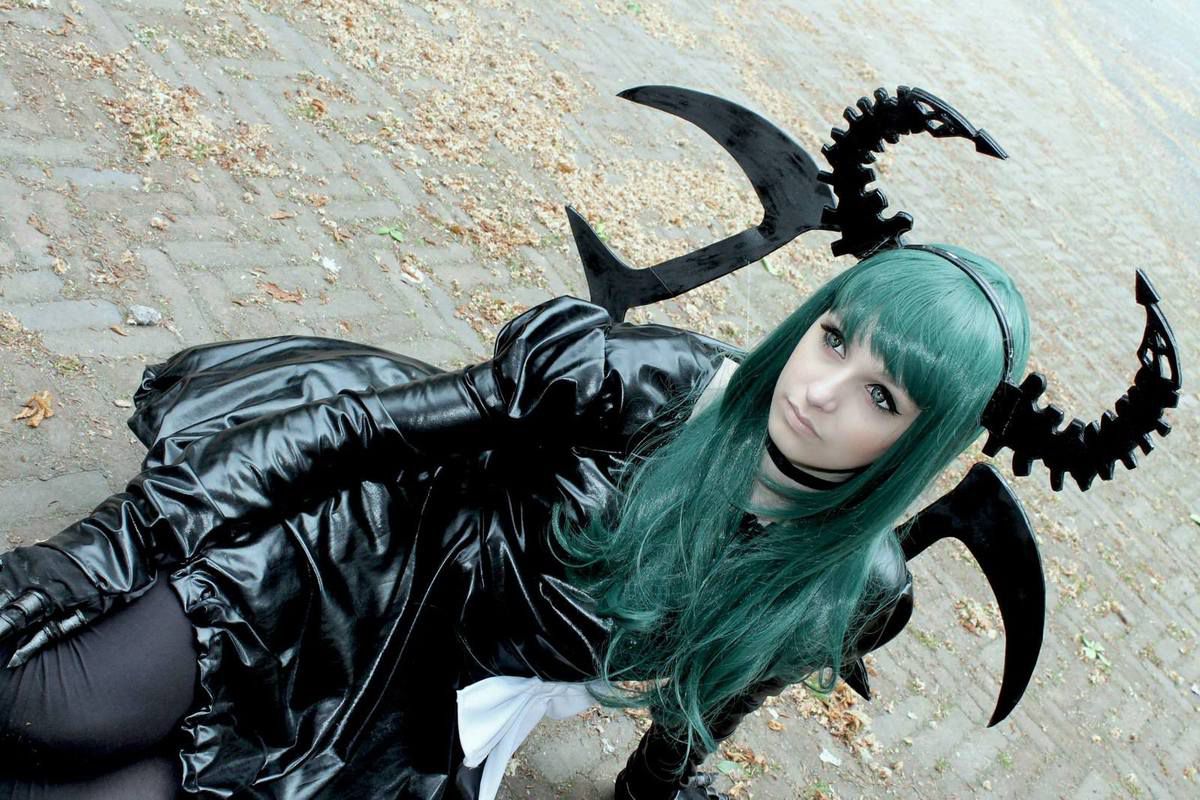 5. Do you have any FAVORITE cosplayer ?
This is a hard question…. If i had to name people, i would say Yaya han. I keep being impressed by her craftmanship, by every new costume she makes and i really admire how she stays true to herself, yet has her own business in the cosplay world. This is harder than it seems ! As for a Fellow Dutch cosplayer i Love Kaoru Lily ! She is the type of cosplayer to never give up on a costume how hard it may seem or how long it might take. Oh and dont forget the Photographers ! They are super important to he cosplay community as well ! Pugoffka, her pictures are just…. I cant even discribe how perfect they are.
6. Did you hurt yourself while making a cosplay or in a convention ?
Ow yes… haha….. I'm a very clumsy person so i often run into things. But i remember animecon 2015 when i first wore inphyy. It was the first armor i ever made so it had some flaws. One being that the armor piece on my ankle was digging into my skin, resulting in a bloody ankle. BUT NEVER GIVE UP ! I always take extra worbla, paint etc with me so right after the pre judging i took my shoes off, got some extra really comfy shoes i had and smacked worbla on it in the right shape, painted it to look like armor and went on stage anyway haha…..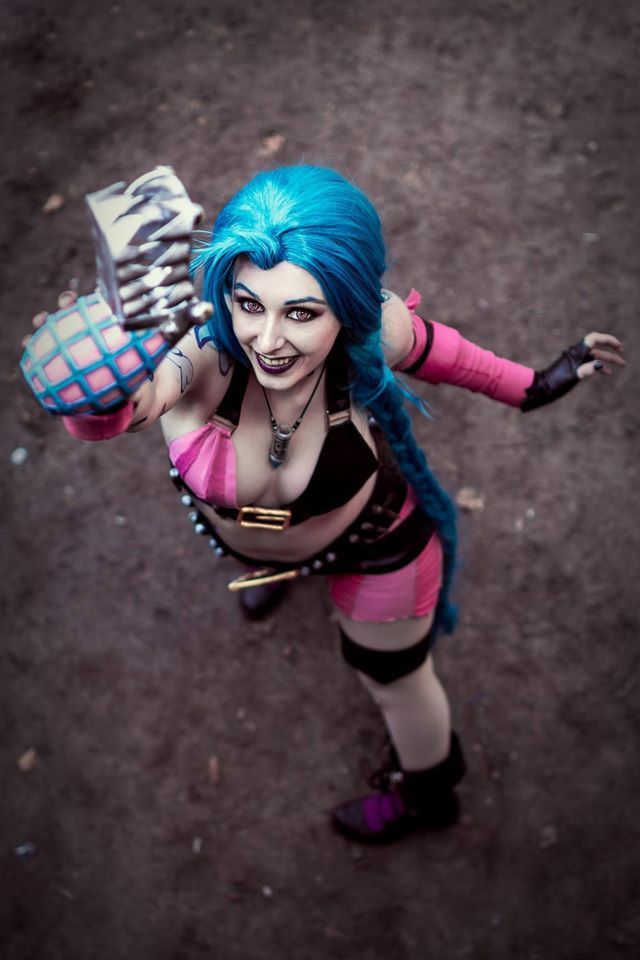 7. Do you sell your old cosplays, or just keep it in a huge closet grin-emoticon ?
I have sold some old cosplays, but mostly i "retire" them. Which sadly means stripping everything off them what i could use again and throwing the rest away. I'm very OCD about having everything in their own place and stuff so if i lack space i need to throw something away.
8. Who teached you to craft your cosplays ? Your family ? By reading books or watching youtube tutorials ?
I learned most of it by trial and error. The most powerfull weapon for a copslayer is Google-Fu. You can find almost everything online ! Also having crafting days with friends is a great experience ! You can help eachother and you will learn a lot of new things !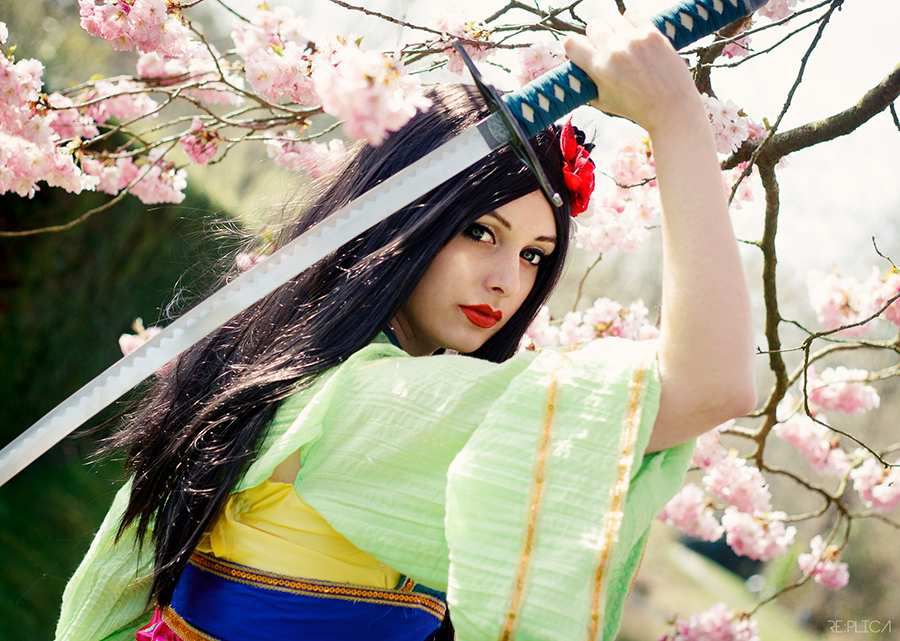 9. Which conventions are you going to this year ?
So far my plans are Animecon (NL), Narcon summer (SWE), Amsterdam Comic con (NL) and Connichi (GER). I will add some smaller cons later, but these are the bigger cons i will go to !
Animecon is THE competition con in the netherlands so i never skip this one. I have been dreaming of going to narcon since 2012 so i cant believe this one will come true this year !!! It will also bet he first time i have to fit my costumes into a suitcase….. Amsterdam Comic con is the newest comic con in the netherlands and is near my house so im curious what this con will bring! And finally Connichi is one of the most fun cons of the year for me ! I love seeing my German friends again and i love the whole german cosplay community !
10. What is your limit budget for a cosplay ?
Most of the time i don't have a limit… i know, bad me ! But i know myself. If i see a fabric i like but its expensive, and i buy another one… i'll keep thinking about the perfect fabric and buy it later anyway. So might as well buy it in the first place ! It just means i can do as many cosplays a year as my money allows instead of just making everything i want. For a competition though i go crazy…. Sometimes a little too crazy. But thats not only because of the costume itself but also the stage props. The most expensive costumes i made were inphyy and rapunzel, around 500 euro each (Worth it!!)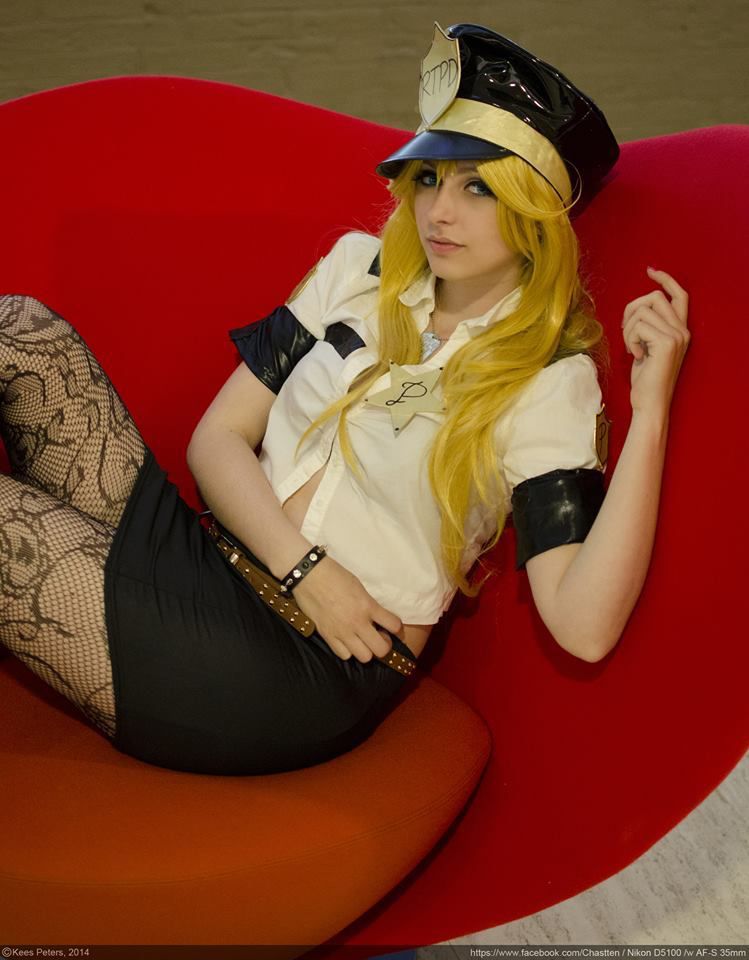 11. Any future super secret cosplay project in mind ?
Hmmm…. I don't keep secrets on purpose. The moment i have bought the fabrics i WILL make the costume, but it can take 2 months or 8….. depending on the con it is planned for. But right now i'm working really hard on the Red Queen of Hearts (Alice madness returns) , Moon Moxxi (borderlands) and Beast (Kuroshitsuji) All for Animecon ! I might have a little group planned later this year…. Involving music…. And cute girls…
12. What are you doing in "real" life for a living ?
I am a student (Theatrical Design) and i work at the Cosmetics department in a store. Sometimes i get lucky and i can combine my school work with a costume ! I used to work at a company who organise Disney Princess parties for little children, but i sadly had to quiet due to school. But i love making little children happy as Elsa so i hope to continue doing this after school !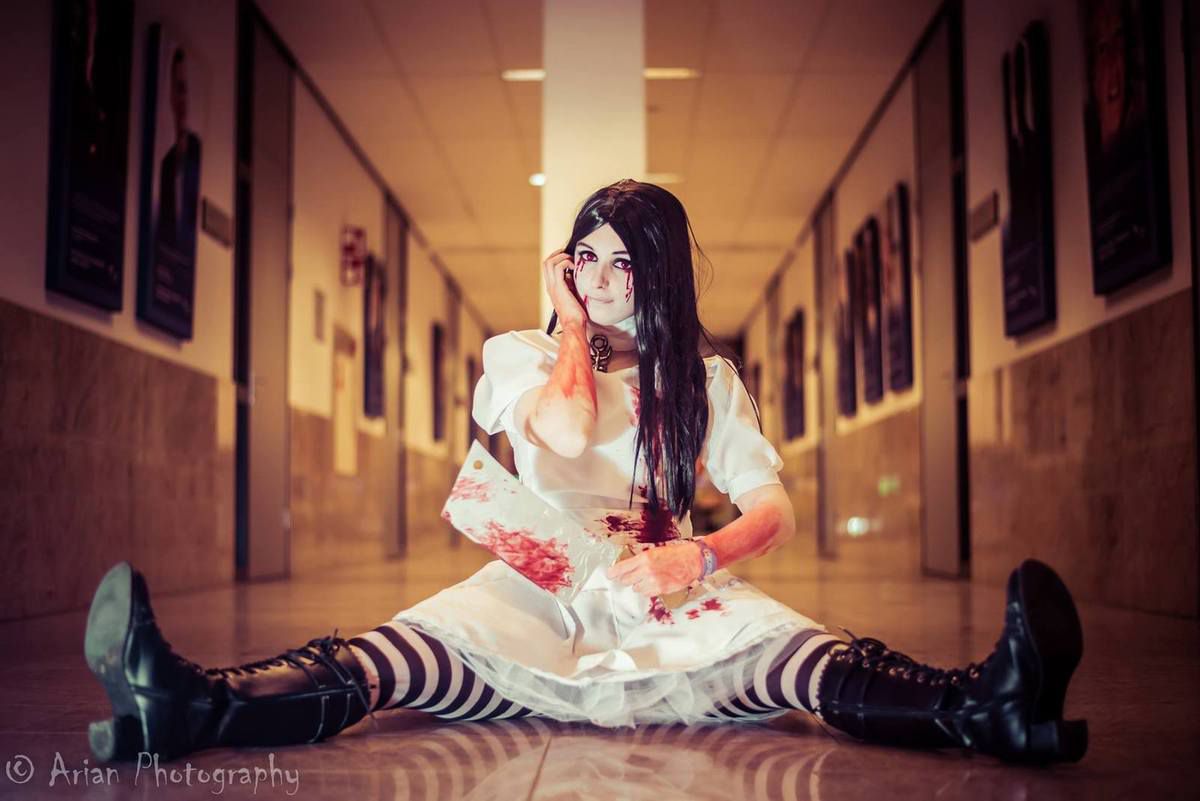 13. You best experience from a convention ? And your worst ?
Best experience is competing with my cosplay group, PRISM. When we compete it's not about winning, its about the experience we have during the rehearsels and the final show. These girls are the best ! Hmm worst….. I can't really stand it when people compare cosplayers. I've had people come up to me saying 'ow you are such a better cosplayer than the other cosplayer on this con'. Even though it was meant as a compliment for me, it felt like anything but a compliment. Everyone works hard on their costume in their own way and you shoud'nt compare !
14. Any advice for cosplay wannabees or beginners ?
Dont let anyone stop you from doing what you love ! You are cosplaying for you, not for everyone else !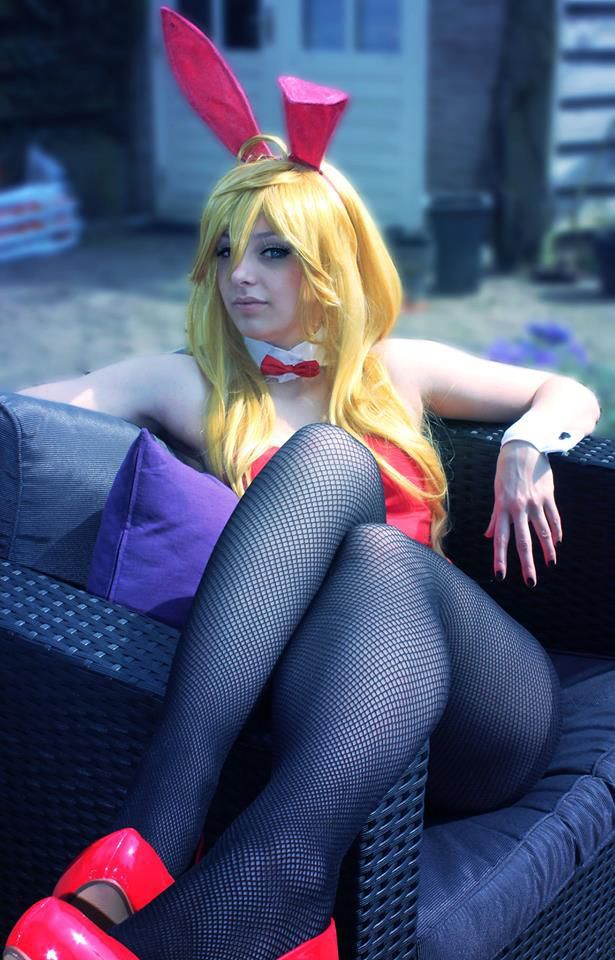 15. Do you have limits ? Some cosplays you will never make (too sexy, too hard, too heavy...) ?
I tend to do crazy things so i don't think so…. If i dont think a costume is in my skill set i will just keep improving my skills so i will one day be able to make it. Oh there is one thing i tend to stay away form though ! I don't crossplay anymore. I think it is important that you feel good when you are in a costume and when i crossplay i just feel so ugly and weird haha…. I prefer frilly skirts or huge dresses ! I really admire cosplayers who can pull of amazing crossplays though…. It's a skill i gave up on a long time ago !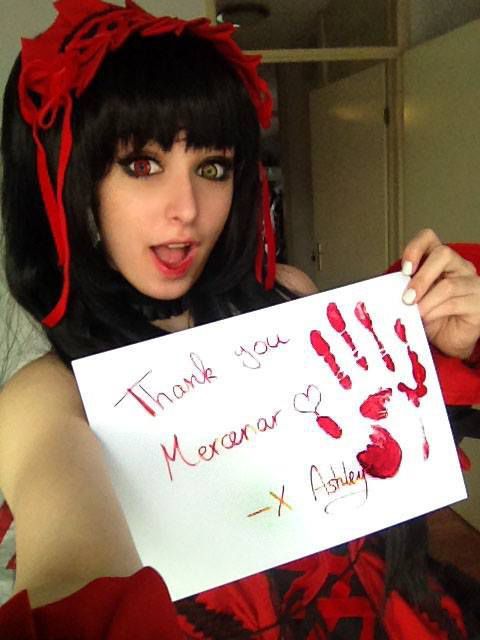 Her facebook page : https://www.facebook.com/IlunanekoCosplay/