Voici l'interview de la jolie Halcya Cosplay de Belgique, qui a préféré faire son interview en anglais !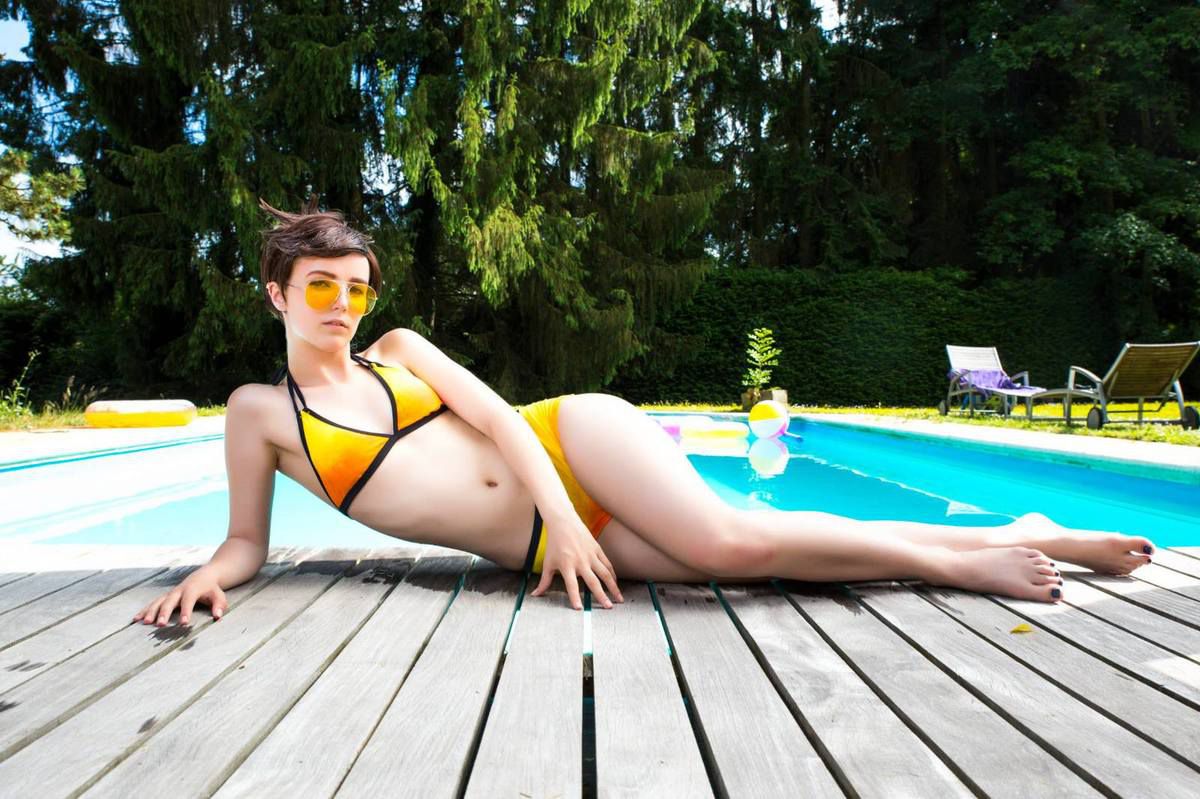 1. For how long have you been in cosplay ?
I've been in cosplay for 3 years now ! I've started in March 2015 at Made In Asia 7 with my Jinx Firecracker who was mostly a customised cosplay. When I was working on it before the convention, I didn't even realize that I was actually doing a cosplay, but quickly, I couldn't get enough of that passion.
2. Cosplay is a time consuming hobby. how long does it take to craft your costumes ?
It depends on what cosplay. To be honest, most of the time, I'm rushing. It's kinda my cute catch, or a flaw, I can try to make a cosplay in two weeks or one month. But with some big projects , I can give them 4-5 months.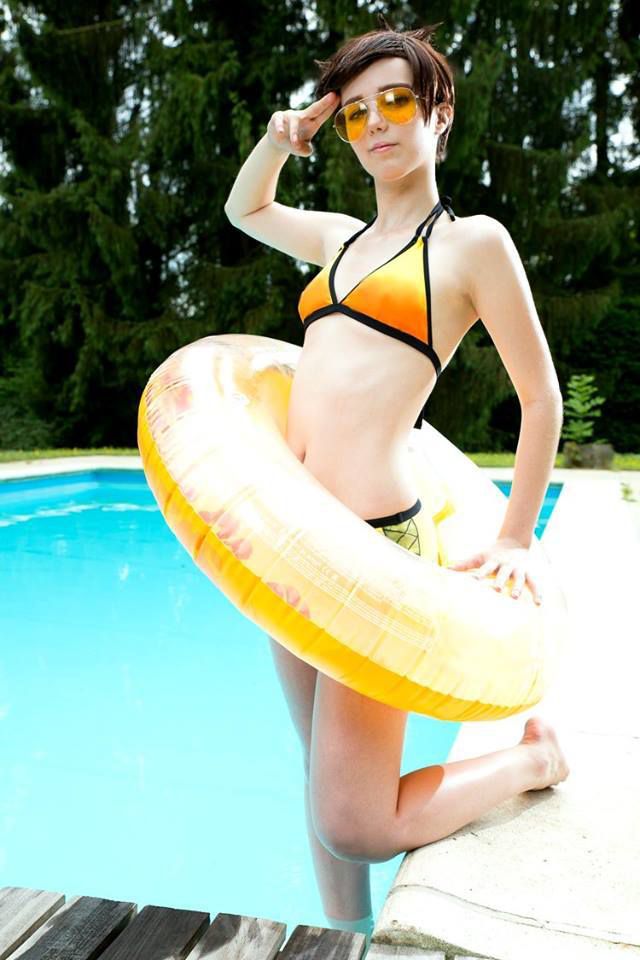 3. Any other hobby or passion besides cosplaying ?
I do have a lot of other passions, I like a lot of things which have an artistic aspect. Like playing bass, drawing, painting, photography... That's maybe why I got into cosplay so quickly.
4. What materials are you using for cosplay crafting, worbla ? Foam ? Can you talk about that a little bit ? I've seen we have transparent worbla now...
I'm mostly using eva foam, because it's less expensive and well, I feel safer with that kind of material. But I try to use a lot of everything. At the moment, I still have to learn a lot about the materials I could use, that's why right now, I'm trying to understand how apoxie sculpt or Thibra are working.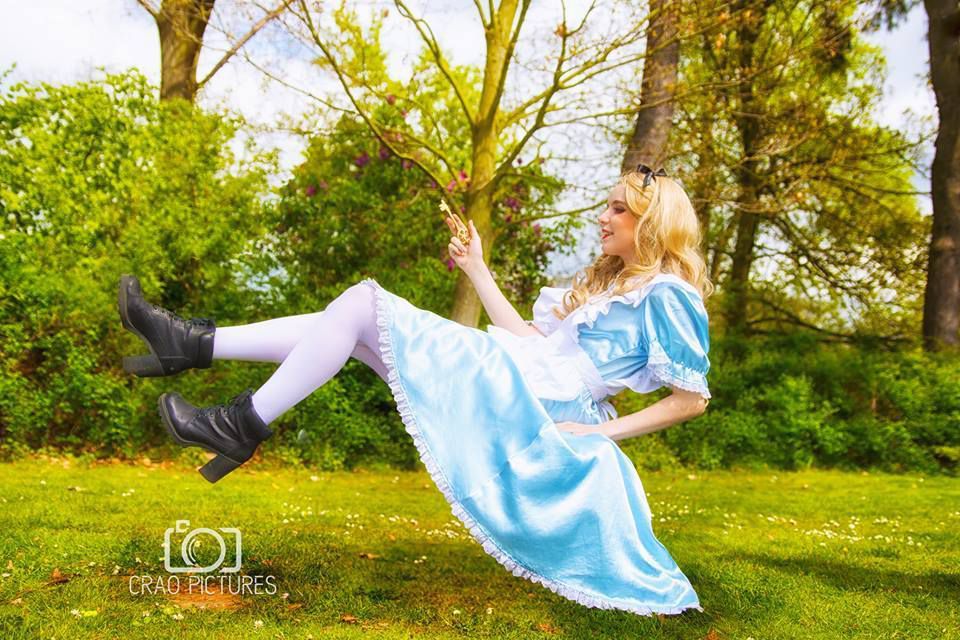 5. Do you have any favorite cosplayer ?
I follow a lot of cosplayers around the world, but I have to be honest, I look up to Starbit Cosplay, Kamui, Kinpatsu cosplay... And many others. But even more to belgian cosplayers, because well, I see their cosplays in real life, I'm always surprised by them,and I support a lot every year the cosplayers who will represent our country to the ECG, EC or WCS.
6. Did you hurt yourself while making a cosplay or in a convention ?
I have to say, I'm kinda clumsy. So it happens to me a lot to burn myself with my cosplays, to cut myself, or at convention, to hurt my feets by wearing heels.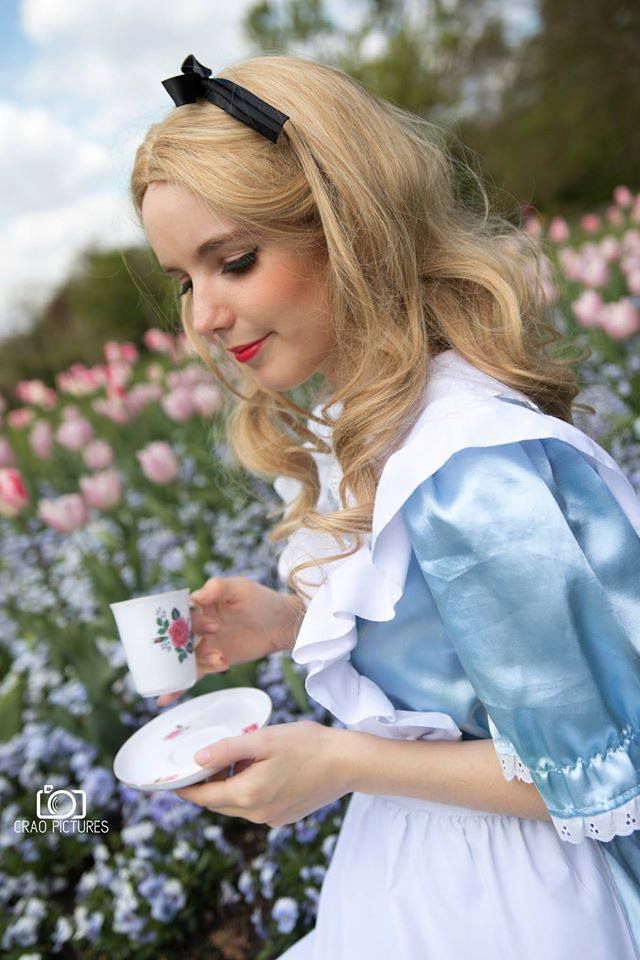 7. Do you sell your old cosplays, or just keep it in a huge closet ?
I try to sell some because I don't have that much place home to stock them, but the ones that I sell have to be in good quality. And I have some others that I keep in a special place in my closet, cause they're emotionally important for me. Like my first cosplay, or a cosplay that I'm proud of, or even the cosplay with which I've won my first contest.
8. Who teached you to craft your cosplays ? Your family ? By reading books or watching youtube tutorials ?
For the sewing part, my mom is my senpai. She learned me a lot and had the patience to teach me through my cosplays. She earned a lot of my progress today. Otherwise, I've learned on my own, through internet, with Kamui's books, or sometimes kind cosplayers gave me tips.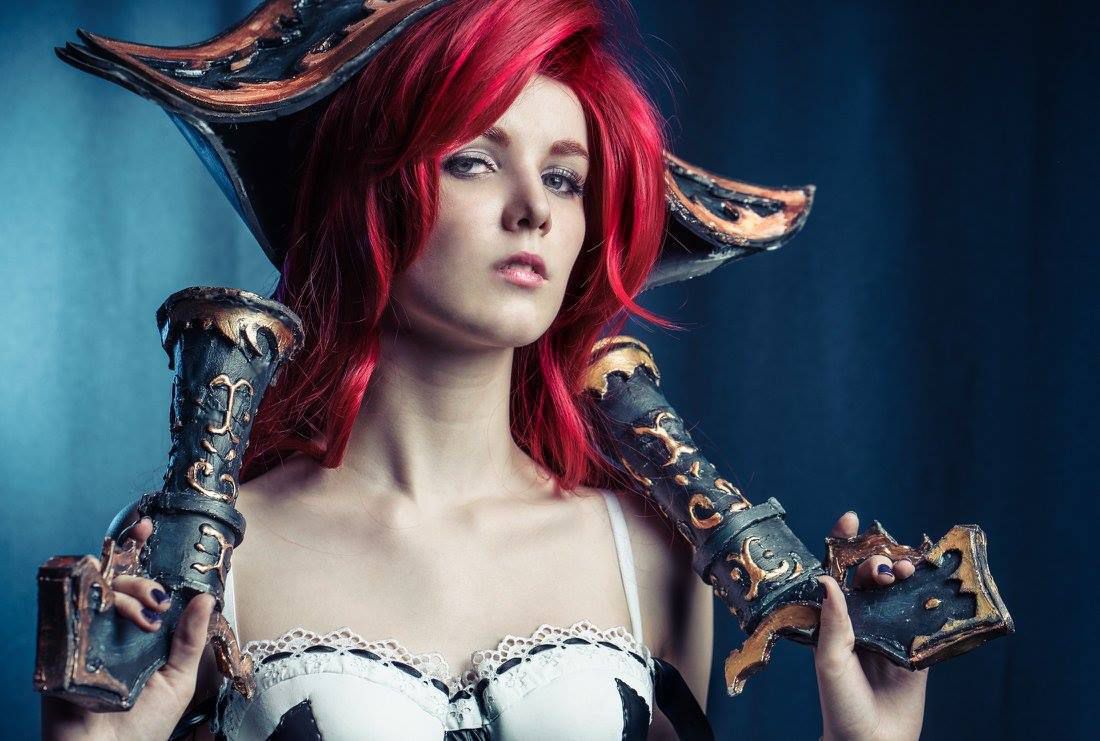 9. Which conventions are you going to this year ?
Mostly belgian ones, like Made In Asia, Facts, Retro MIA,.. But I would like to go at Dutch ones (Animecon, Dutch CC) , German ones (Gamescom, Dokomi) or French ones.
10. What is your limit budget for a cosplay ?
I have a little job who helps me to finance a bit my cosplays, but it still not enough. So I do my best to spend the less possible. I give myself the scale of maximum 65 euros for each cosplay. But for some bigger ones, I can spend a lot more.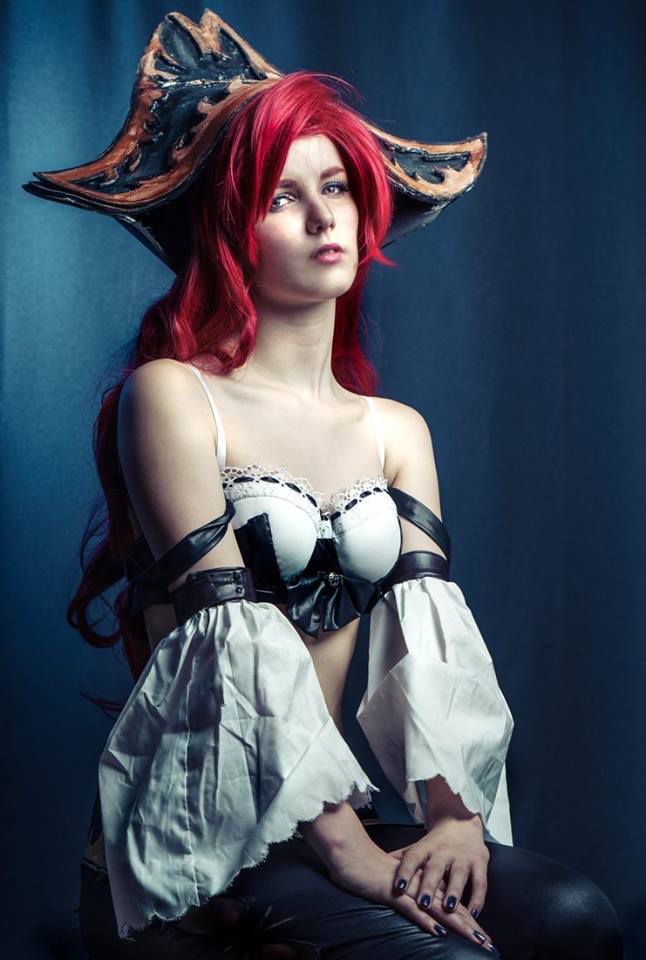 11. Any future super secret cosplay project in mind ?
Yes I have some, I can tell you about my Zyra cosplay that I'll show at Facts this April. But for the rest, I have some others that I plan for the ECG solo next year. But I won't say more !
12. What are you doing in "real" life for a living ?
I'm doing art studies, but next year, I will start to study ergotherapy and Dutch.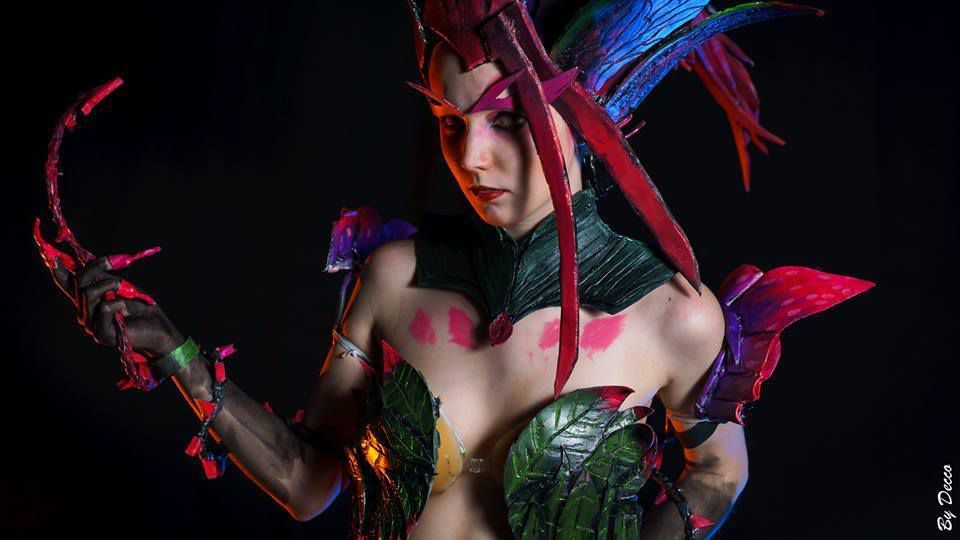 13. You best experience from a convention ? And your worst ?
Difficult question ! My best one is certainly last year at Facts Spring in April 2016. That day, I've made a Katniss Everdeen cosplay. It wasn't well made actually, but I wanted to do an act to give a tribute to the victims of the terrorist attacks in Belgium and to try to give a message through it : "Together we can create a better tomorrow". I've got a lot of people who supported me that day and who received the message I was trying to give. The worst one was at Made In Asia last year, I was cosplaying Tastumaki from One Punch Man, one of the day of the convention. I was actually glad of my work but people didn't react like that sadly. People, well mostly men, were laughing at me, doing pictures of my butt in my back or just looked to me badly.
14. Any advice for cosplay wannabees or beginners ?
Don't put you too much pressure on your first cosplay. Ask tips, look up on internet, but most of all, have fun. Enjoy it ! It's the best thing you can have in cosplay !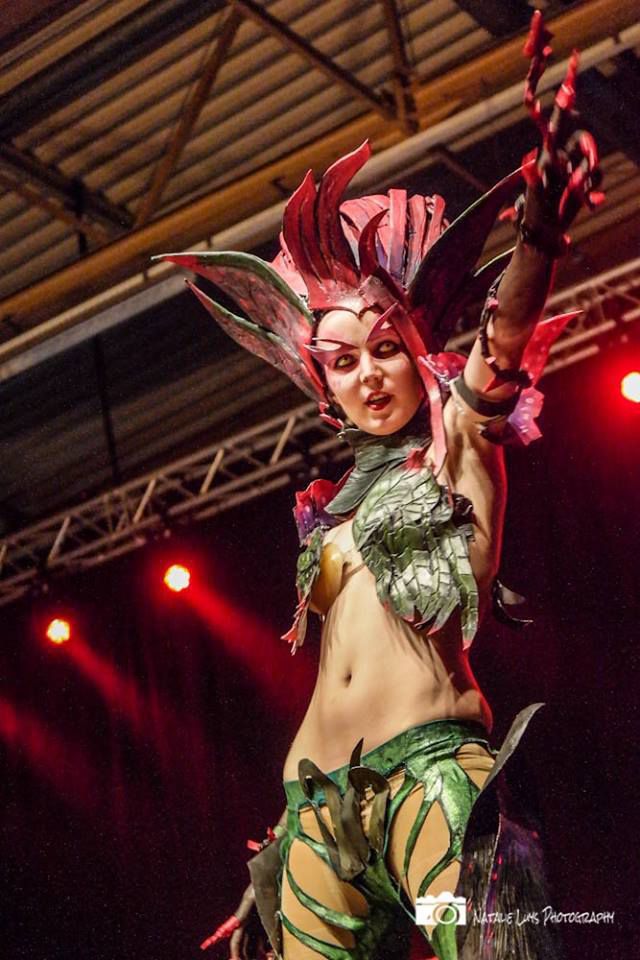 15. Do you have limits ? Some cosplays you will never make ?
My only limits can be : if I have the 'level' to do it. I try to progress but on my pace. I do want to do big and difficult projects, but I want to be ready for it and have some confidence while I'm working on them. Otherwise, my hardest limit is the black facing. I don't have anything against it, I understand why some cosplayer use it, or why some other people don't agree with it.
The trouble is, with my Ekko cosplay (a character with a black color skin from League Of Legends), I really wished to do it as much close as the original character. So I wanted to look like a boy, and to put brown body painting on me. But I didn't dare. I was too afraid to shock some people.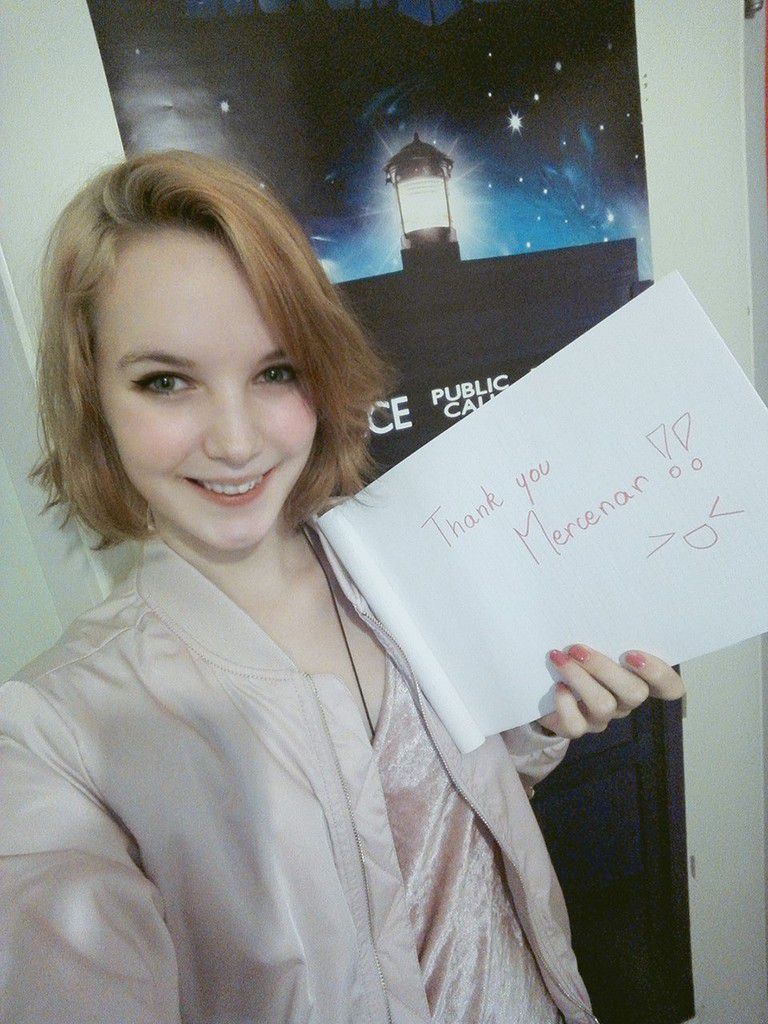 Sa page FB : https://www.facebook.com/Halcyascosplay/