Here is the interview of a nice lady from England, Demorafairy !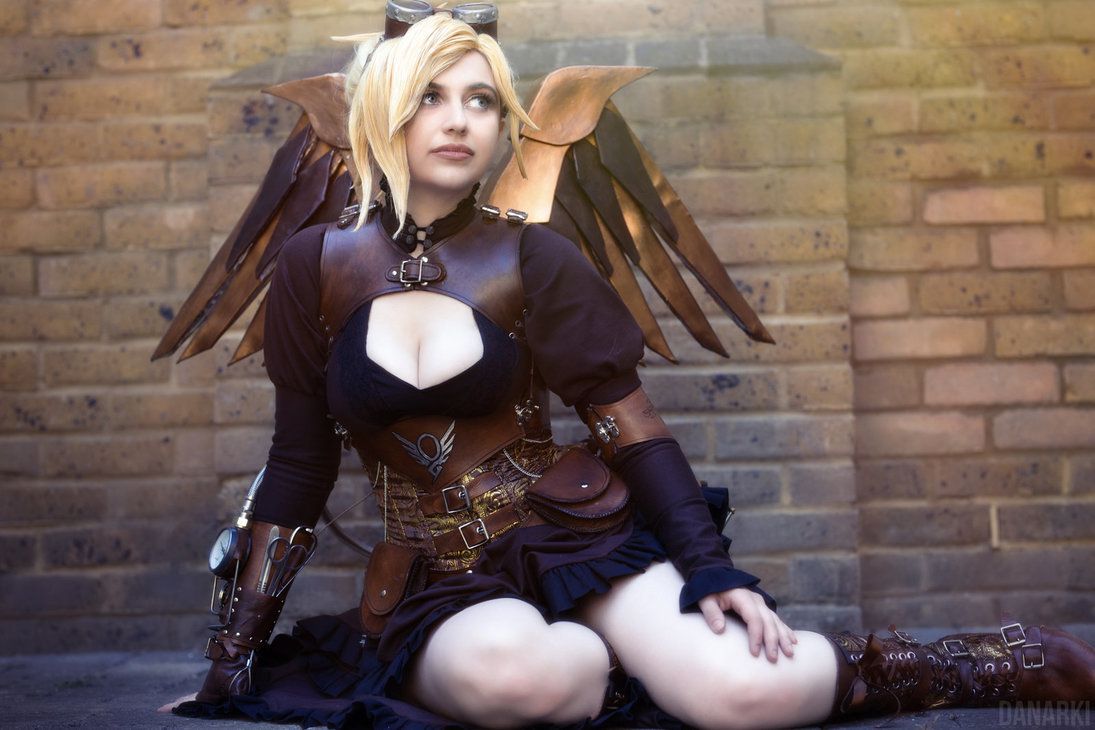 1. For how long have you been in cosplay ?
Nine years, I started cosplaying in 2008.

2. Cosplay is a time consuming hobby. How long does it take to craft your costumes ?
Most costumes tend to take a few months, if I'm quick I can get one done in a couple of months. The quickest one I've ever done was in 3 days, the weekend before the convention !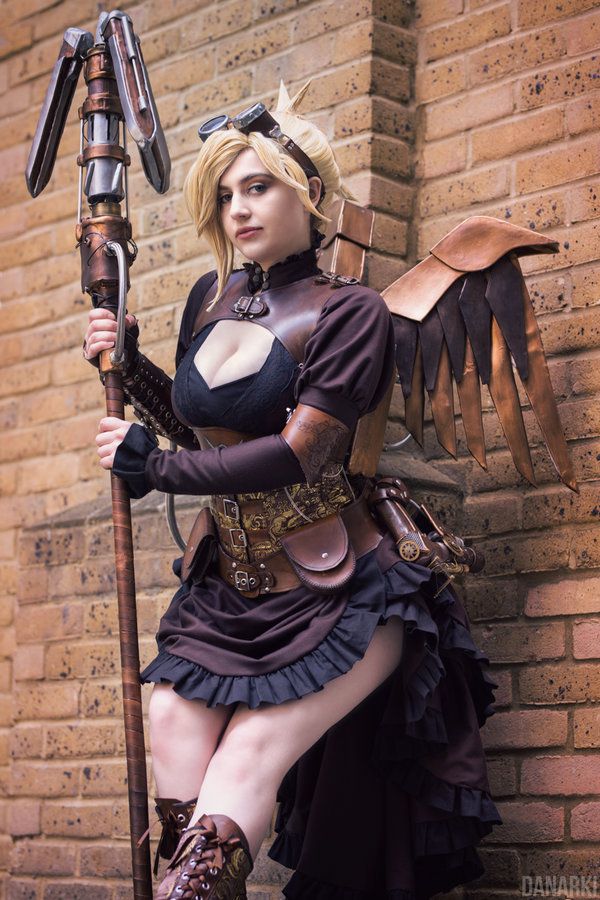 3. Any other hobby or passion besides cosplaying ?
Mostly video games and cosplay photography.

4. What materials are you using for cosplay crafting, worbla ? Foam ? Can you talk about that a little bit ?
For armor I use foam and Thibra or Worbla. I mostly use Thibra, though I still use Worbla occasionally. I've wanted to use transparent Worbla for something since it came out a couple of years ago, but have only had a chance to use it for one thing – the small gem at the top of my steampunk Mercy staff. I'd like to find something else to use it on !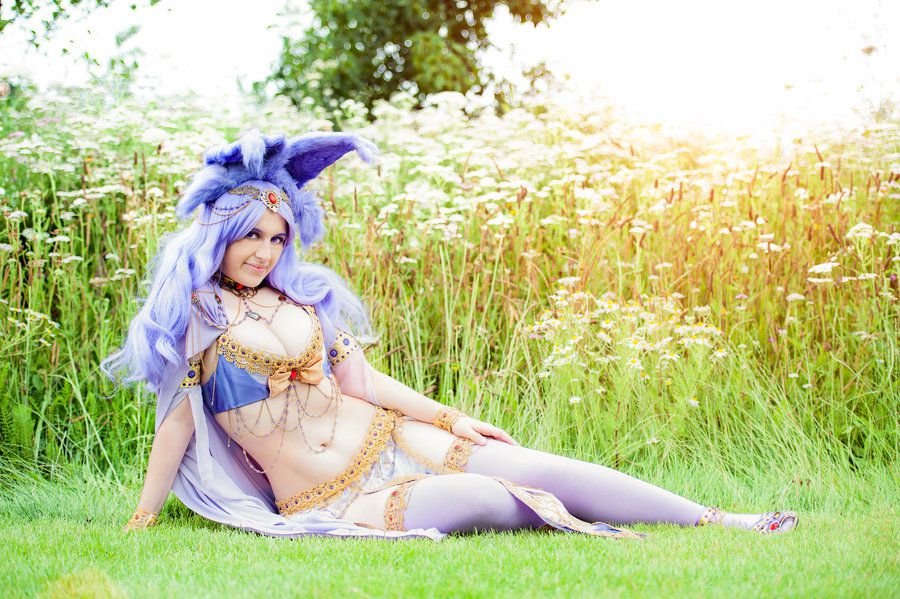 5. Do you have any favorite cosplayer ?
I have a lot of favourites, it would be hard to narrow it down to one. I love the work of Enayla Cosplay, December Cosplay and Major Sam Cosplay, their cosplays are so beautiful and flawless. I learnt how to use Worbla and make armor from Kamui's tutorials, I love how much time she dedicates to helping people. Yaya Han was the first famous cosplayer I knew of, and was the one that inspired me to take cosplay as far as I can. And I really admire Jessica Nigri for continuing to do what she does despite all the hate she gets for it – there have been characters I've wanted to cosplay but been scared to because of how much hate I might get for it, and it's been cosplayers like her that have convinced me to go ahead and do it anyway.

6. Did you hurt yourself while making a cosplay or in a convention ?
All the time, I'm always burning myself on hot glue and heat guns, or cutting myself (I have a scar on my finger from where I cut through my nail once). The worst cosplay injury I've had was when I dropped an iron on my leg and ended up with a perfect iron-shape burn on my thigh.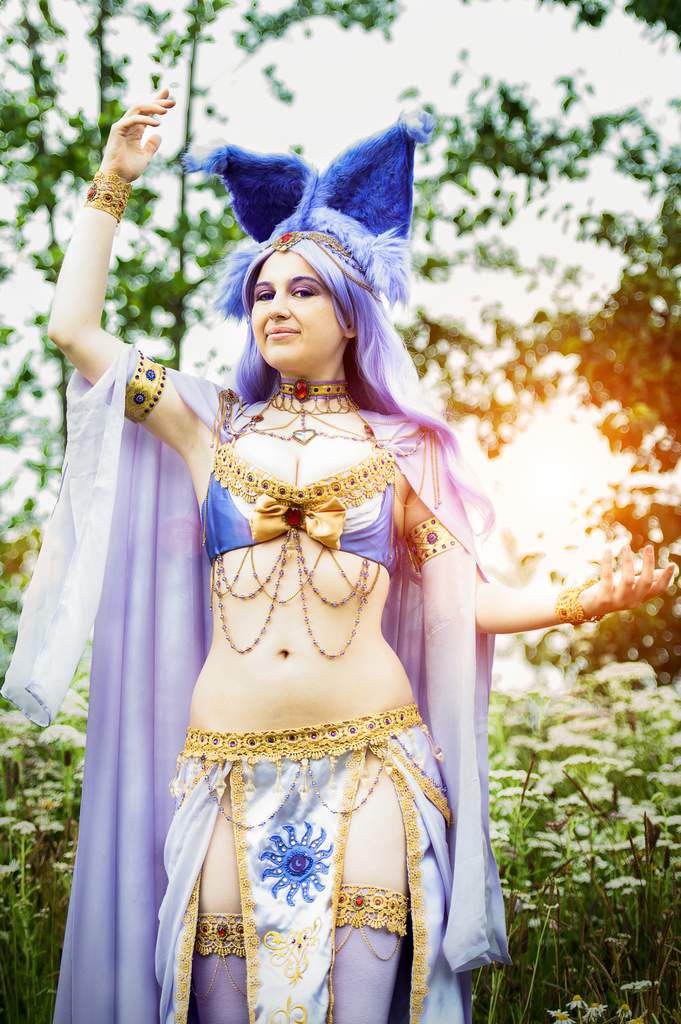 7. Do you sell your old cosplays, or just keep it in a huge closet ?
I tend to wear cosplays until they've fallen apart so much that they're unwearable, so some of them I sell if they're salvageable, others just go into a box somewhere or in the bin. I try to keep them, but my flat is quite small, there's no room for all of them !

8. Who teached you to craft your cosplays ? Your family ? By reading books or watching youtube tutorials ?
Mostly online tutorials, such as Kamui's. My mum helped me with my first couple of cosplays, though back then we didn't know about all the amazing materials we have now, so we made armor out of things like mod rock, papier mache and cardboard ! I also get some help from friends if they've done a certain technique or used a certain material before that I need to learn, such as gem casting or wig styling.
9. Which conventions are you going to this year ?
For the rest of this year I'm planning on going to October MCM, Hyper Japan and Birmingham MCM. There's also a steampunk festival I'd like to go to if I'm not busy that weekend.

10. What is your limit budget for a cosplay ?
Whatever my credit card limit is.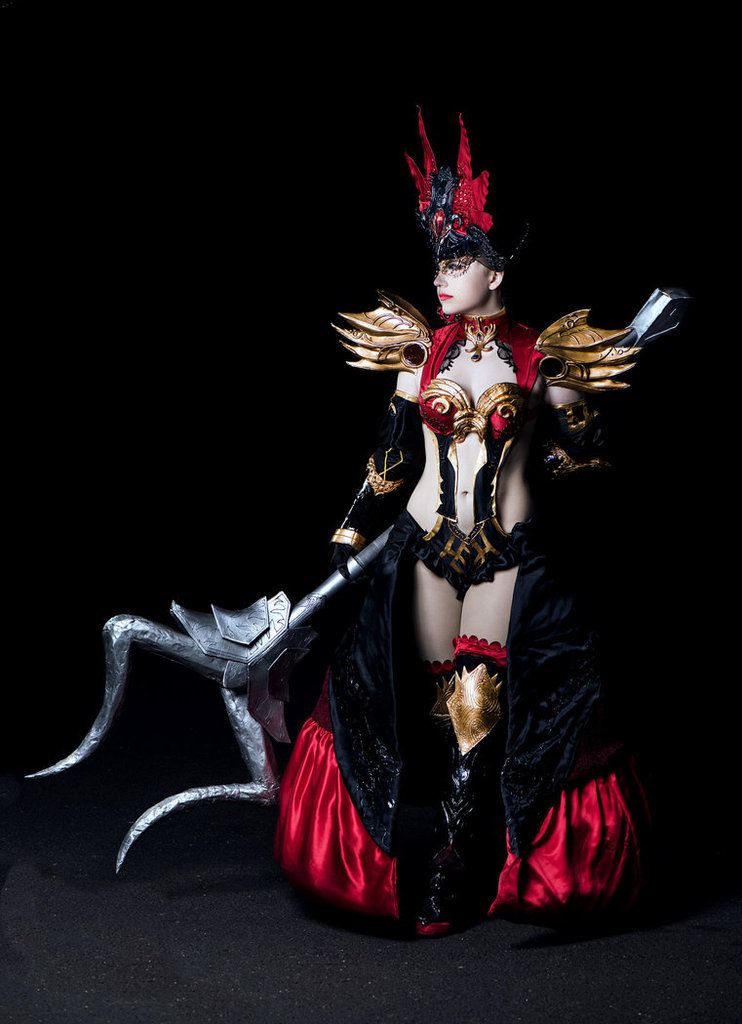 11. Any future super secret cosplay project in mind ?
Nothing super secret, I don't tend to keep my plans hidden. There's a couple of Mercy fanarts I'd like to cosplay, and I'd also like to do a Lyanna Stark cosplay and make a Rhaegar for my boyfriend.

12. What are you doing in "real" life for a living ?
I'm a software developer.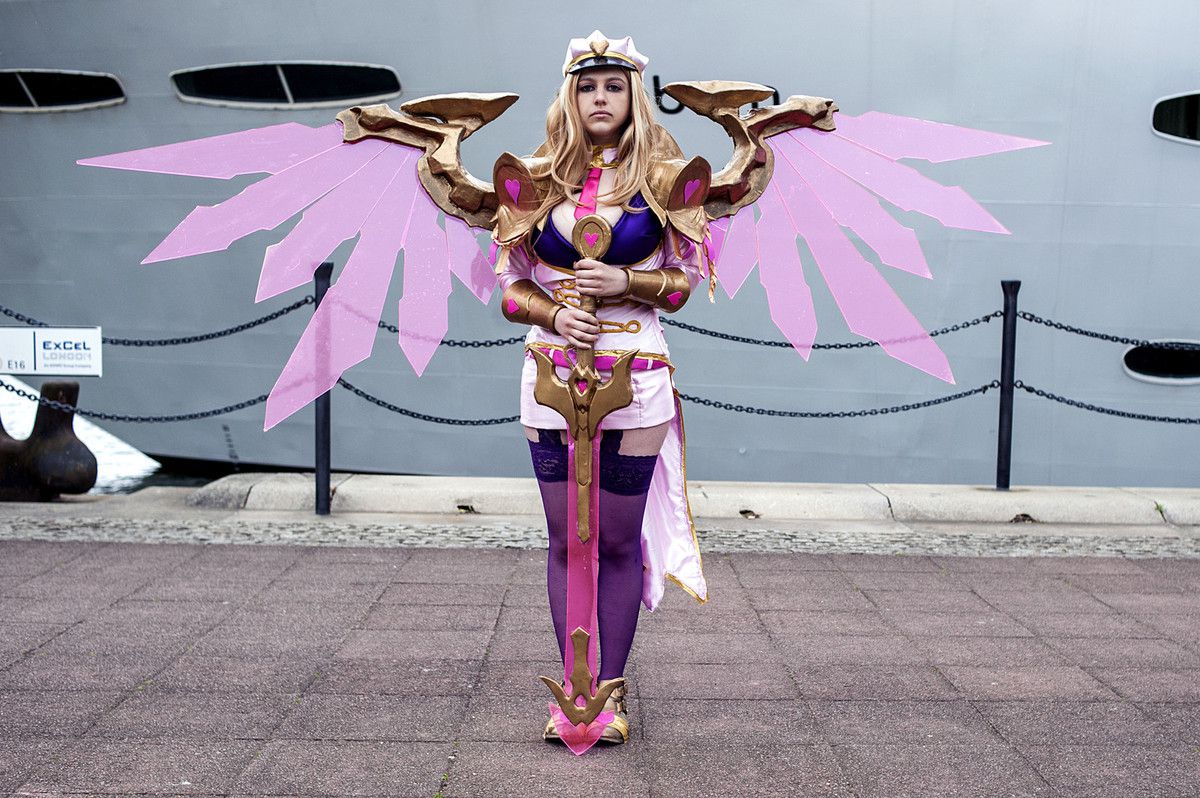 13. You best experience from a convention ? And your worst ?
Best experience is hard to say, I've had a lot of great times with friends. Some of my favourite times have probably been while doing group/pair cosplays. My worst experience was the first masquerade I entered – my gun broke on stage and I didn't know what to do, so I panicked and ran off. Someone managed to get a photo of the exact moment I looked at my gun in horror, it wasn't a good look !

14. Any advice for cosplay wannabees or beginners ?
If you're making your cosplay, take progress photos. I didn't take progress photos for years, and now it's really difficult to explain how I made something if someone asks me about it ! I didn't take progress photos at the time because I didn't think my cosplays were good enough to have anyone ask how I made them, so don't be put off taking photos for that reason ! Also, I see a lot of people asking how many cosplays they have to make/how good they have to be to make a cosplay page on Facebook. Just make one if you want to – it's no different to making, say, a DeviantArt account, and I've never seen someone ask if they're good enough to be on DeviantArt. It's just a place for you to put your creations, same as making an account anywhere else. So go for it !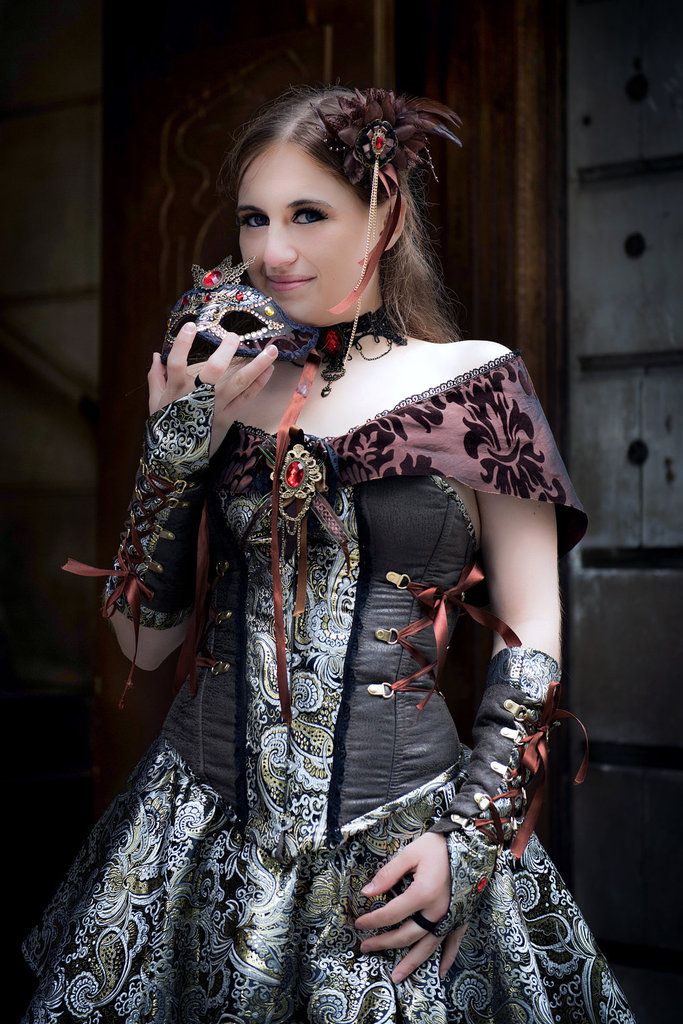 15. Do you have limits ? Some cosplays you will never make ?
Not really. The sorts of cosplays I like doing rarely have these problems (too heavy or too sexy), and if there was a cosplay I was desperate to do that did have these problems, I'd modify it to something I'm happy with. If I had to learn a new skill I'd learn that skill, and if it was too expensive I'd make it over a longer period of time. The only thing that really puts me off would be a costume that would require a lot of make-up, so things like body paint or prosthetics. It takes long enough to get into cosplay in the morning when the cosplay doesn't require any of that, and I don't want to have to get up even earlier! And body paint in particular tends to get everywhere and is difficult to seal properly. But I'd still give it a go if it was a character I absolutely loved.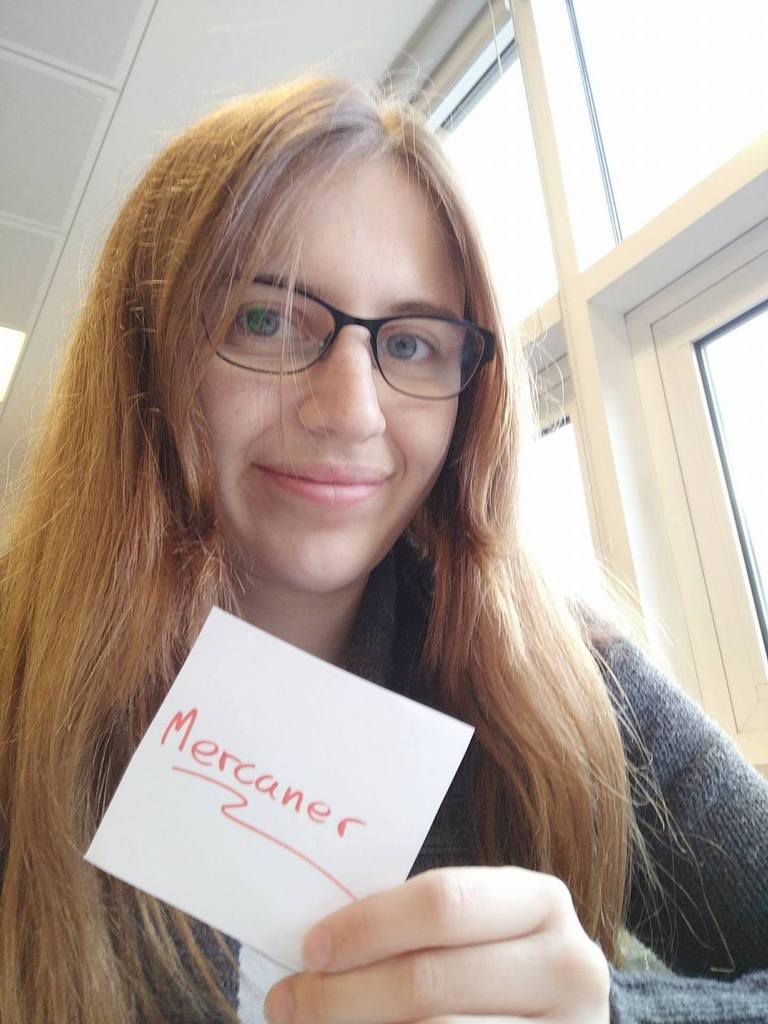 Her FB page : https://www.facebook.com/DemoraFairyCosplay/
Her DA page : https://demorafairy.deviantart.com/