I met her at COMIC CON BRUSSELS this sunday ! She was super friendly and a lovely person. Here is the interview of Tasha Cosplay from UK !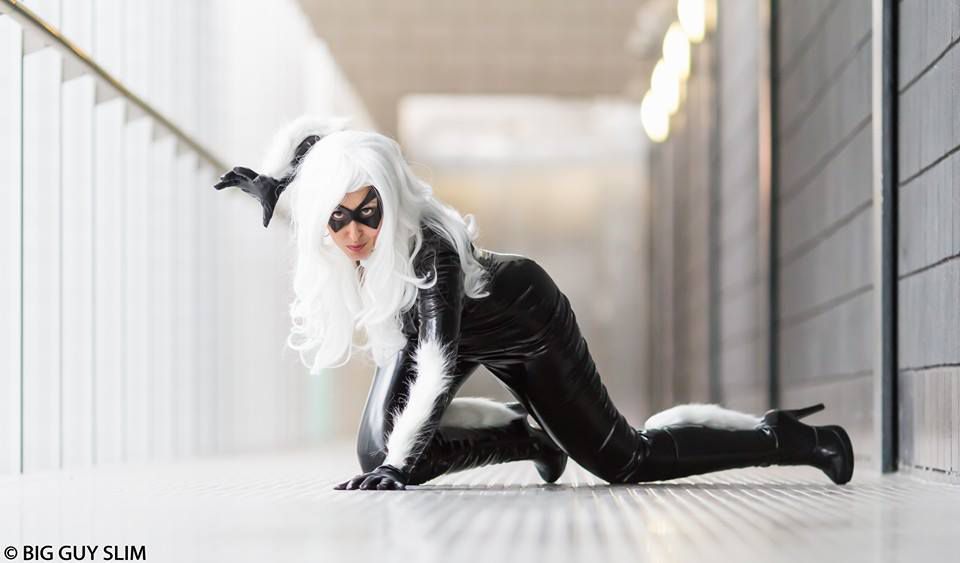 1. For how long have you been in cosplay ?
I have been cosplaying since 2012 but before this I always loved fancy dress and was a dancer and made costumes for our dance group.
2. Cosplay is a time consuming hobby. how long does it take to craft your costumes ?
This depends a lot on the complexity of the costume and whether it has any props that need to go with it. I can make a simple fabric costume in a day but a more complex costume can take many weeks.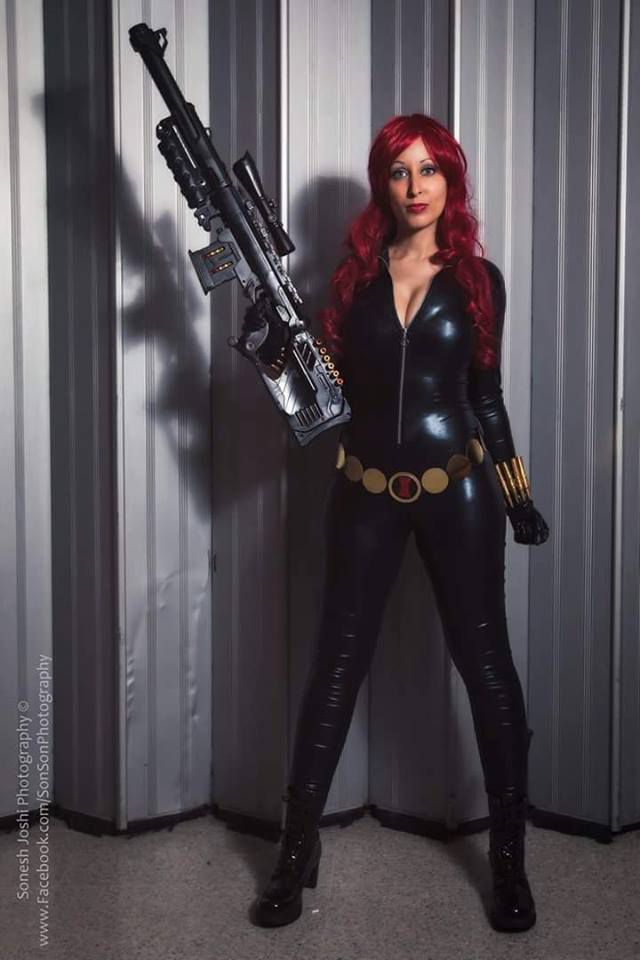 3. Any other hobby or passion besides cosplaying ?
I really love animals and conservation and I have a Certificate of Higher Education in Natural Sciences and still plan to work towards a Zoology Degree.
4. What materials are you using for cosplay crafting, worbla ? Foam ? Can you talk about that a little bit ?
I actually have never used worbla due to financial constraints and all of my props have been made out of foam, polystyrene, recycled household items and some multi-morph. I actually do a panel on 'Cosplay on a budget'.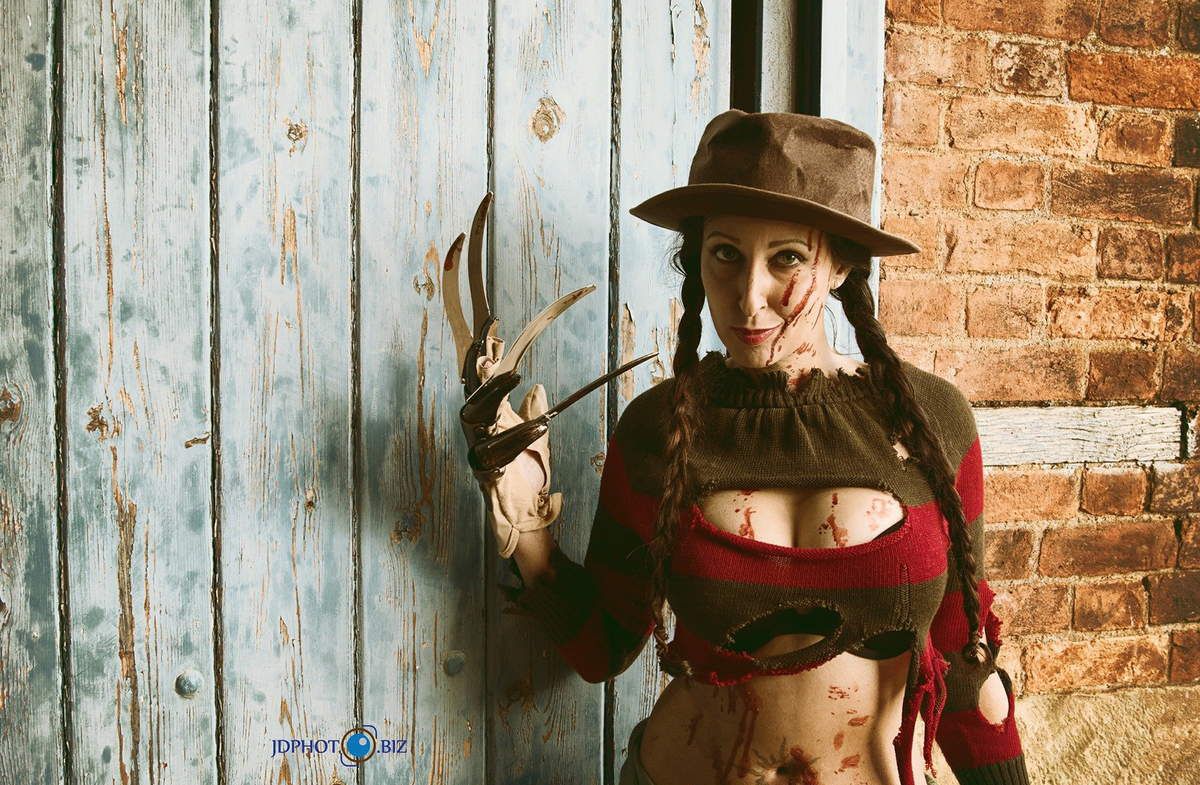 5. Do you have any favorite cosplayer ?
It is very hard to choose just one favourite cosplayer as there are so many talented ones out there but I love Alyson Tabbitha for her make-up transformation skills and attention to detail and I also love Yaya Han as I think she has to be one of the best seamstresses I have ever seen and she also cosplays a lot of characters I love. I also cannot miss out my best friend Tabitha Lyons as her and her dad have a fantastic prop making business and always come up with great armor creations.
6. Did you hurt yourself while making a cosplay or in a convention ?
I often burn myself with my hot glue gun and often needles go into my fingers when hand sewing but luckily nothing serious.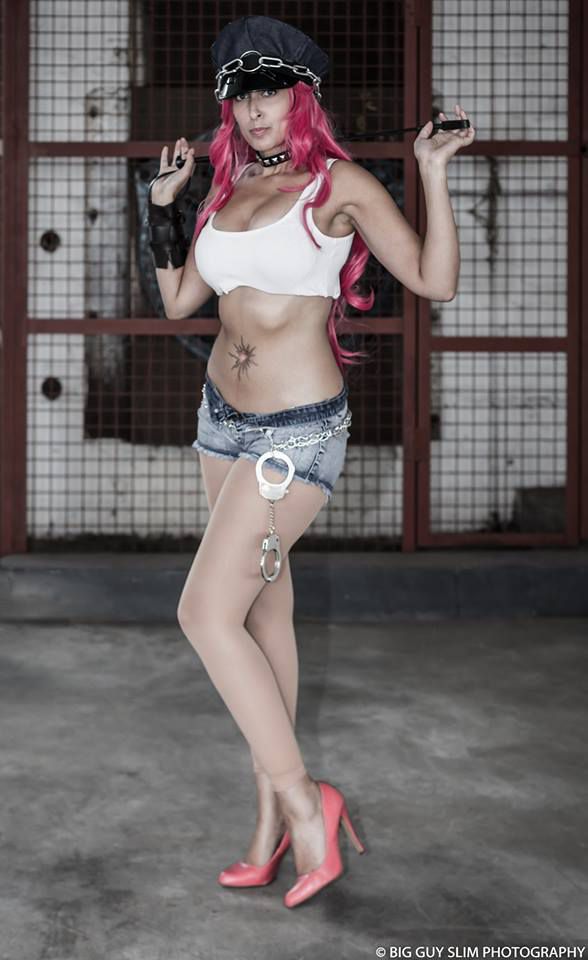 7. Do you sell your old cosplays or just keep it in a huge closet ?
I have actually been keeping them under my bed, in a closet and at my Mums but I have just recently decided to sell some of them that I do not wear anymore to make extra space and to make some money for new materials. So keep a look out for a bargain !
8. Who teached you to craft your cosplays ? Your family ? By reading books or watching youtube tutorials ?
My Mum taught me to sew when I was little and I have always liked to be creative so I just carried on teaching myself. My skills developed mainly when I used to be a backing dancer and I liked to make costumes for me and the other girls to match up. Then I started making fancy dress for friends birthday parties and then I discovered cosplay and pushed myself with trial and error and I am still learning every day.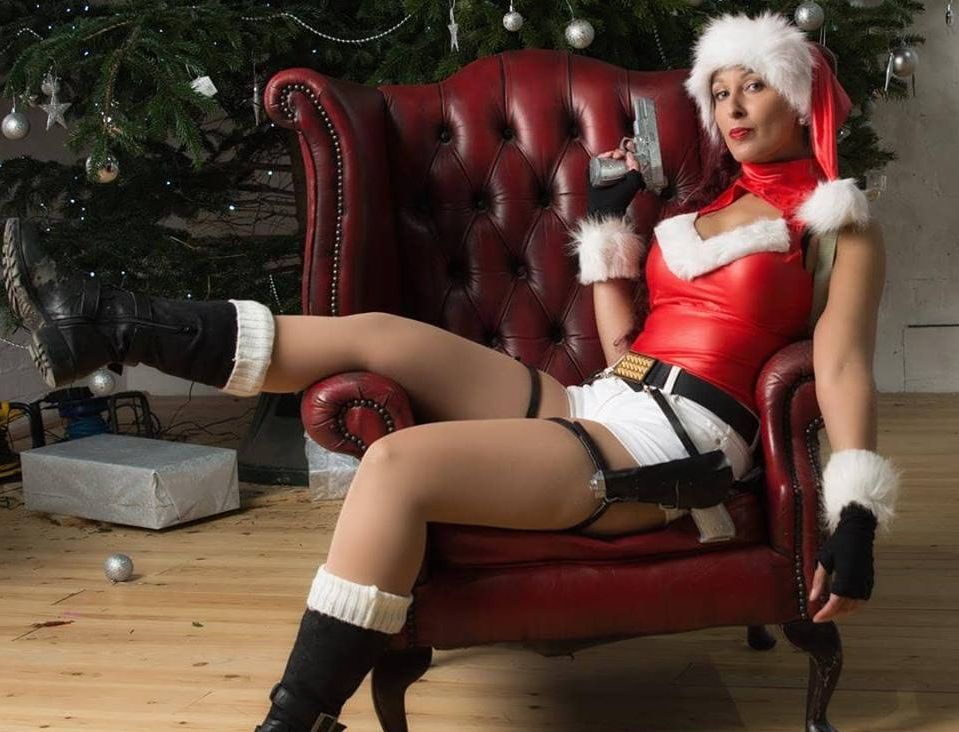 9. Which conventions are you going to this year ?
My first convention of the year is Brussels Comic Con, Belgium, and then I will be at Insomnia 62 in the UK at the end of March. After this I am unsure as I have to take a break for buying a new place to live. But I will keep everyone up to date on my Social Media.
10. What is your limit budget for a cosplay ?
I always have a low limit as I do this in my spare time and do not have much budget. None of my costume have cost over £90 (~100eur) and the least was £18 (~20eur) !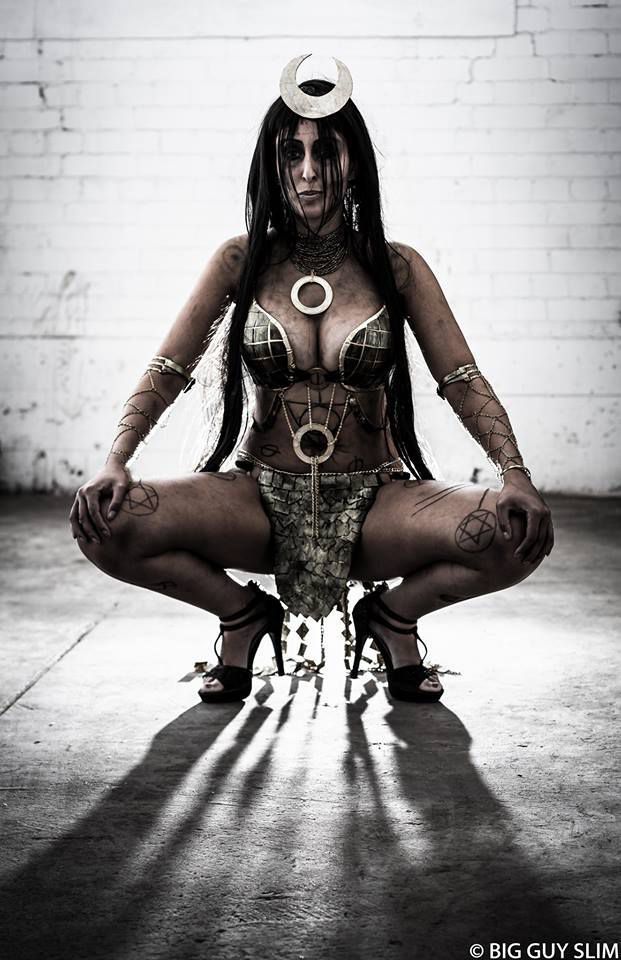 11. Any future super secret cosplay project in mind ?
I always have super secret cosplays in mind but sshhh...
12. What are you doing in "real" life for a living ?
I work as a Personal Assistant in a Police Force !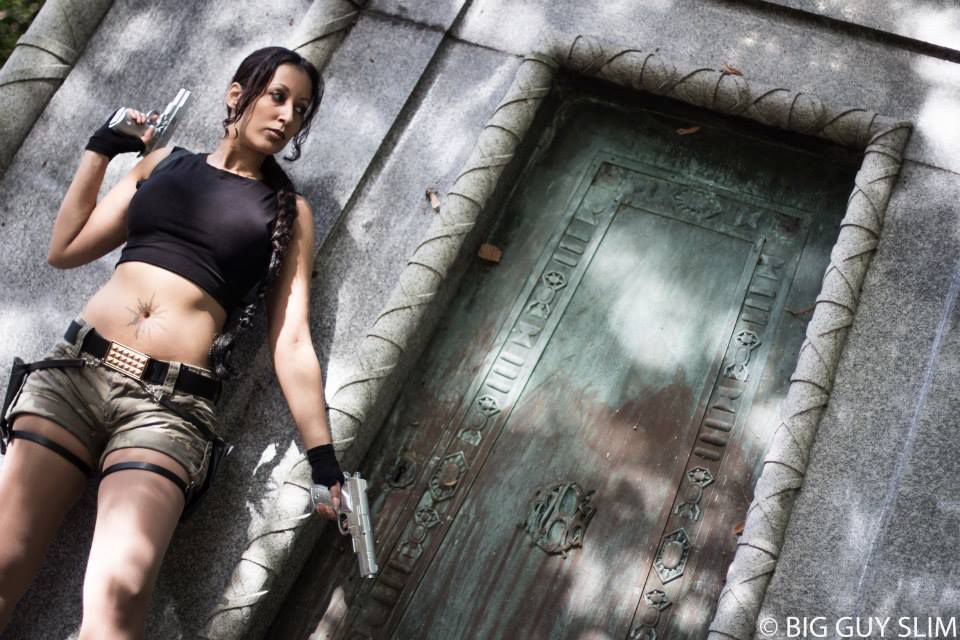 13. You best experience from a convention ? And your worst ?
My best convention experience is easy to choose, I met Norman Reedus and he asked for a selfie with me and we had a chat ! Then the next day I went by his booth to say hi again and he said to me, oh Hey Tasha nice to see you again ! I was like what ?! OMG ! He remembered my name ! My worst was when I had to deal with sexual harassment from a guy but luckily this is extremely rare !
14. Any advice for cosplay wannabees or beginners ?
I think the best advice I can give is make sure your first cosplay is a character you really know and love and can relate to, as you will feel more motivated to make it your best and you will feel more comfortable wearing it. Also enjoy and never compare your cosplay to other cosplayers, it is yours and your version and as long as it is your best never worry about someone else's.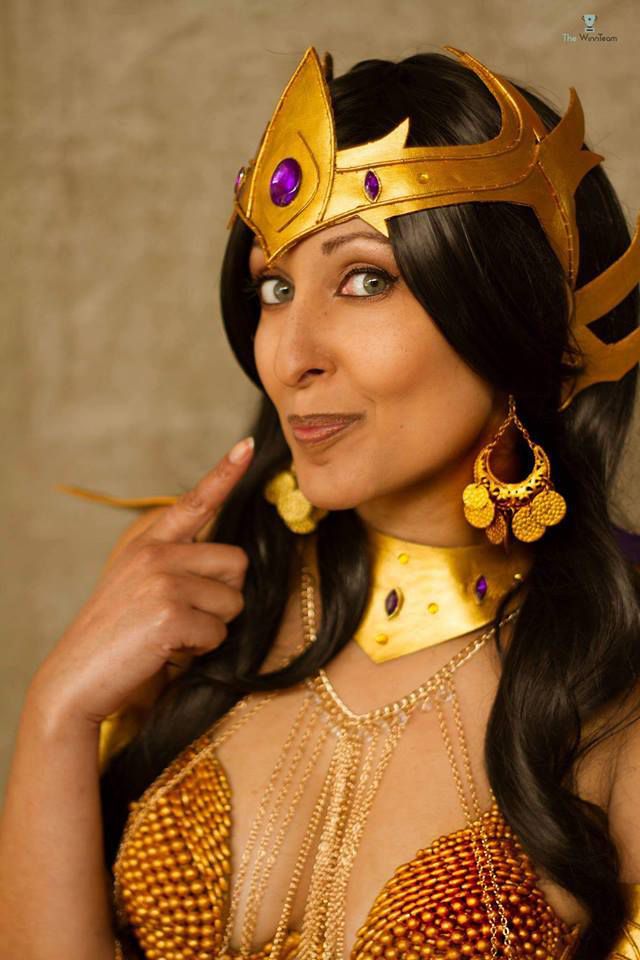 15. Do you have limits ? Some cosplays you will never make ?
I think I won't ever make a full armor cosplay, I don't really like making armor and I don't like wearing uncomfortable costumes.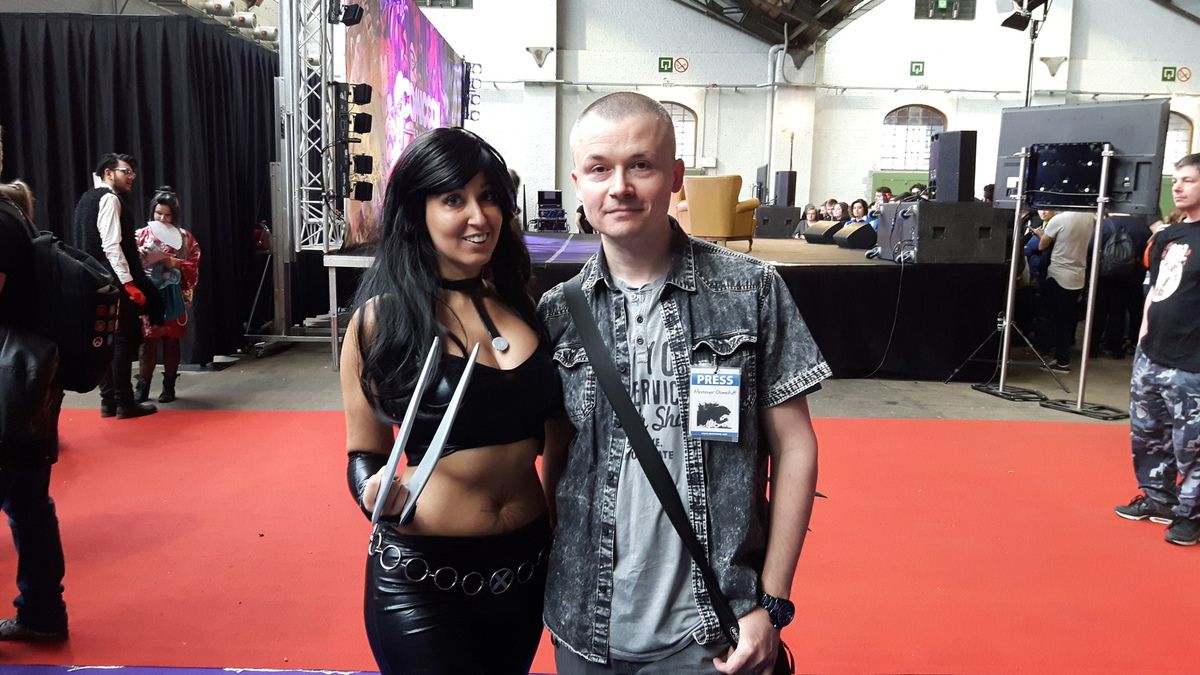 Her FB page : https://www.facebook.com/TashaCosplayUK/