Here comes the interview of the stunning beauty Peekaboo Cosplay from Canada !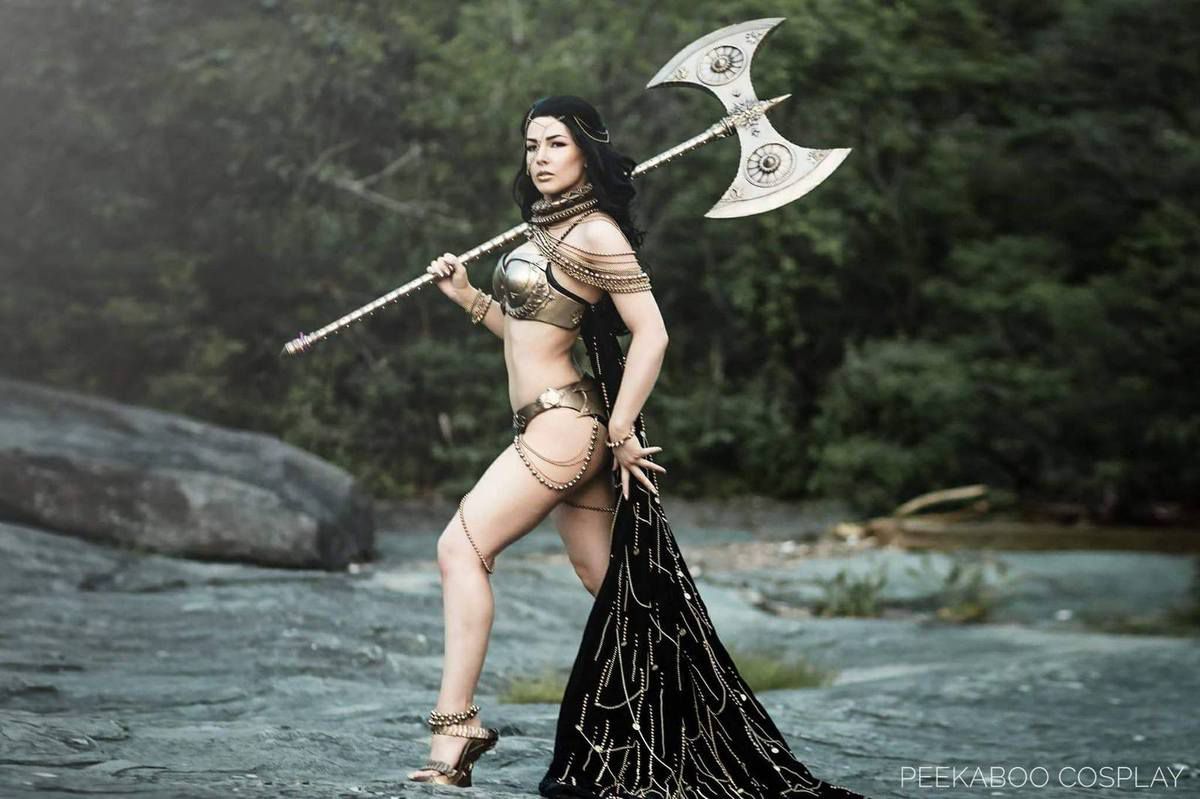 1. For how long have you been in cosplay ?
I've been making costumes for about 5 years now.
2. Cosplay is a time consuming hobby. how long does it take to craft your costumes ?
Smaller costumes for shoots or one-time events I will only spend a few hours on. Big costumes or competition pieces can take several hundred hours, but a lot of that time is spent figuring things out or trying new techniques.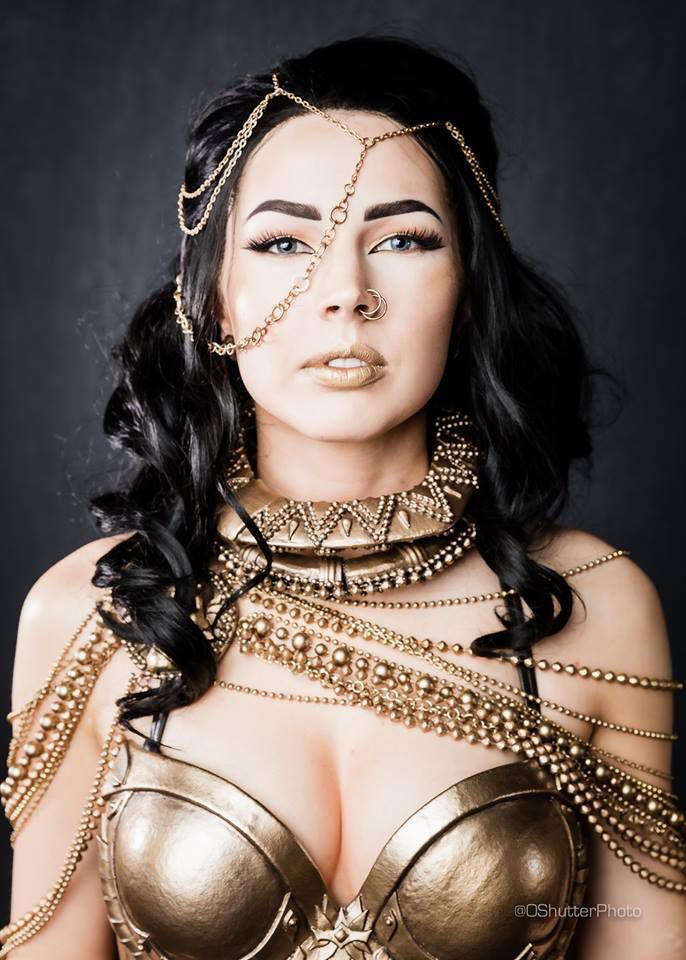 3. Any other hobby or passion besides cosplaying ?
I really enjoy playing with makeup and learning about skincare. I'm also hoping to finally get back into fitness - I used to be 'Peekaboo Muscle' !
4. What materials are you using for cosplay crafting, worbla ? Foam ? Can you talk about that a little bit ? I've seen we have transparent worbla now...
In terms of fabrics, I prefer working with satin, organza, velvet and leather - they are sometimes more challenging to work with but the textures are too good to pass up ! For props and accessories I have worked with 2mm craft foam, 1/2" EVA foam, Worbla's Finest Art, Worbla's Black Art, and TranspArt. Each material has it's own pros and cons, and I choose the material based on the needs of the costume. For bigger pieces that need to be lightweight, I prefer EVA foam. For pieces that need a lot of structure or support, I like to cover foam with Worbla's Finest Art. Small details can be done in either foam or Worbla depending on how durable they need to be. TranspArt is a whole other beast and doesn't function in the same way as the other Worbla's - it requires a much higher melting point, is more difficult to shape by hand, and is best used with a mold.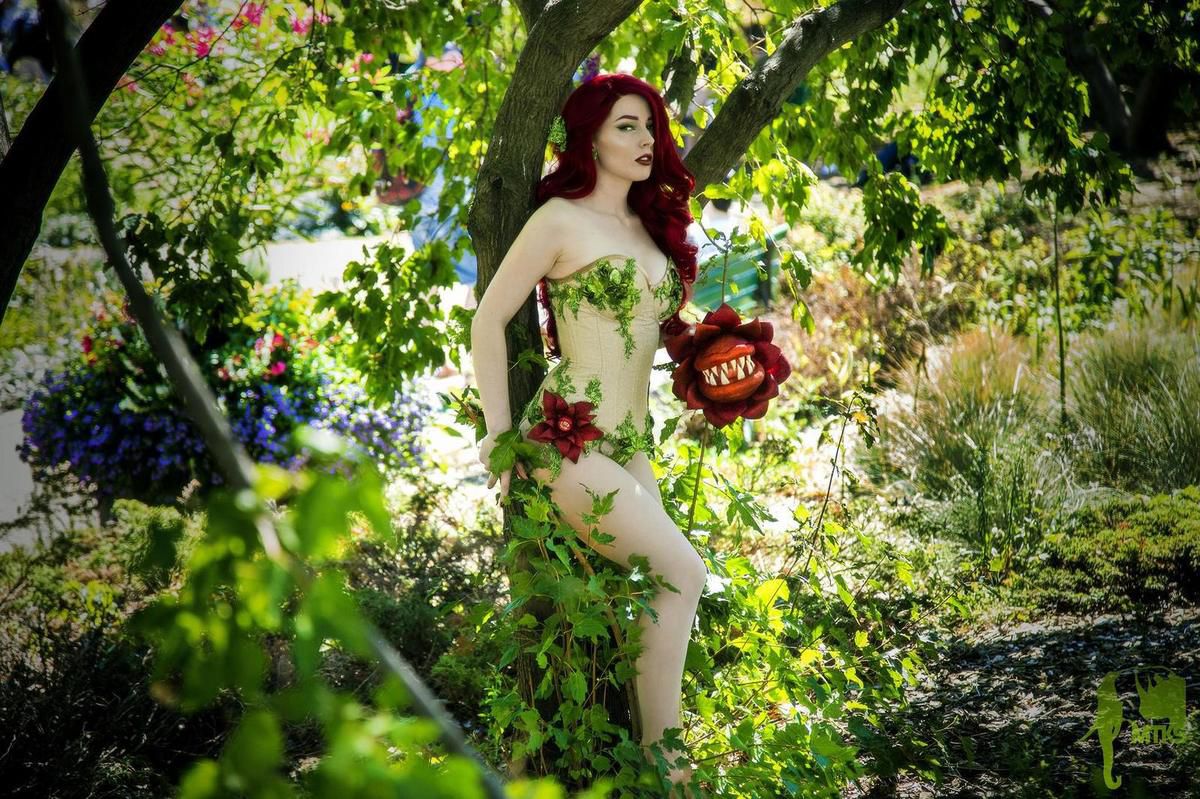 5. Do you have any FAVORITE cosplayer ?
I have a lot of respect for cosplayers like Riddle, Yaya Han, and Marie-Claude Bourbonnais for their expertise in the craft.
6. Did you hurt yourself while making a cosplay or in a convention ?
I try to be careful about wearing the right protective equipment, no serious injuries thus far !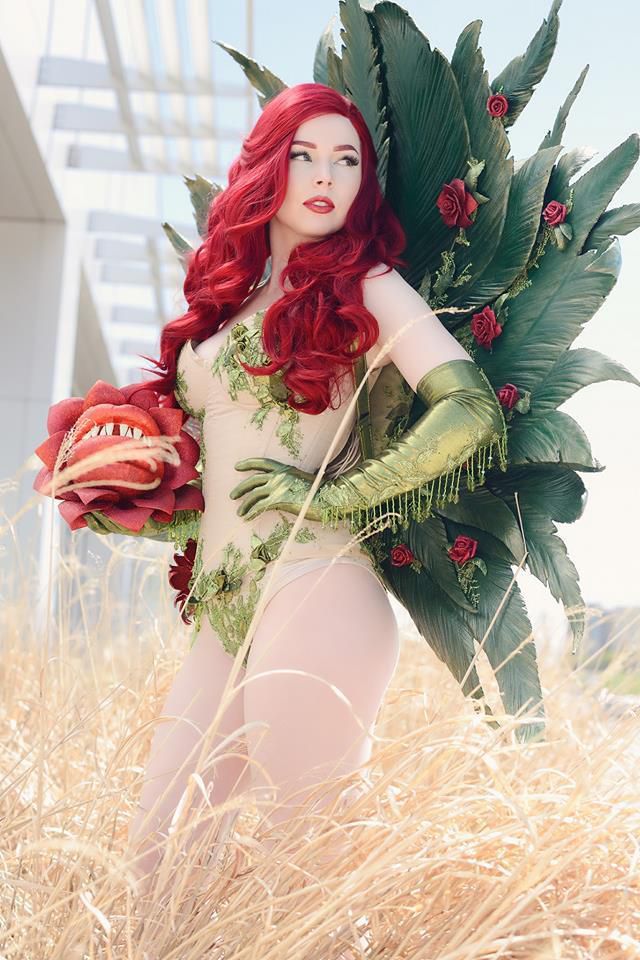 7. Do you sell your old cosplays, or just keep it in a huge closet :D ?
I've sold one or two, but the rest live in a closet.
8. Who taught you to craft your cosplays ? Your family ? By reading books or watching youtube tutorials ?
My mum taught me the basics of choosing fabrics, using a sewing machine, and reading patterns. Everything else I've learn has been through friends in my local cosplay community and online! Facebook groups are also super helpful for troubleshooting.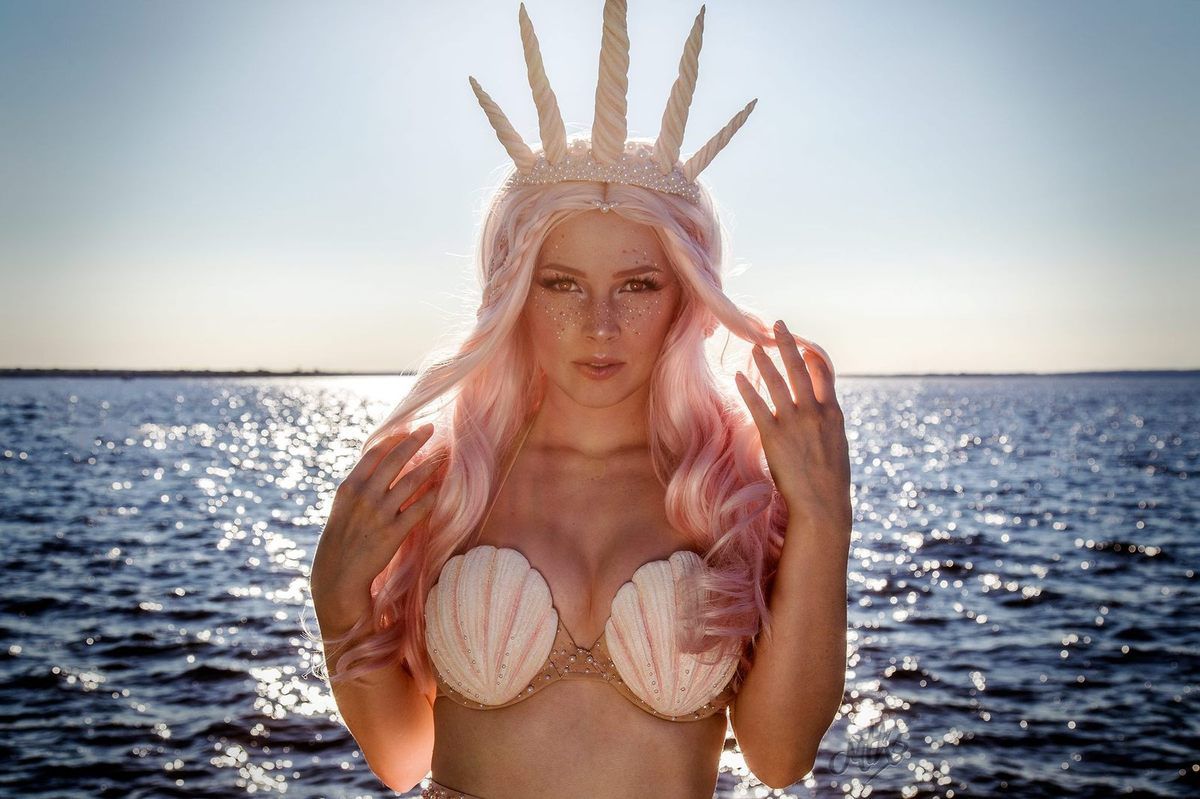 9. Which conventions are you going to this year ?
I was fortunate enough to be invited back as a guest to the Cornwall and Area Pop Event earlier this year, and spent last weekend at Ottawa Comic Con. My next event is Montreal Comic Con and I'm still making plans for the rest of the summer.
10. What is your limit budget for a cosplay ?
I try to minimize costs wherever I can, but that really depends on the costume. This year I'm trying to use up materials that I already own and spend as little as possible to fill in the gaps.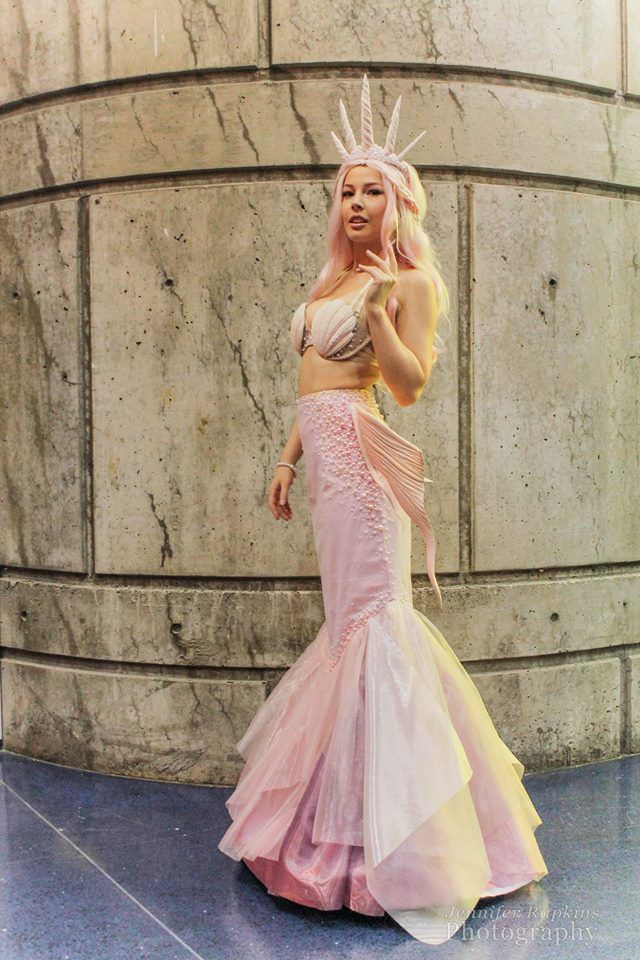 11. Any future super secret cosplay project in mind ?
I'm currently working on a GLITTERBOMB version of Jessica Rabbit, and have been playing with the idea of a few different fawn costumes.
12. What are you doing in "real" life for a living ?
I've just finished a degree and am working on getting licensed in my field.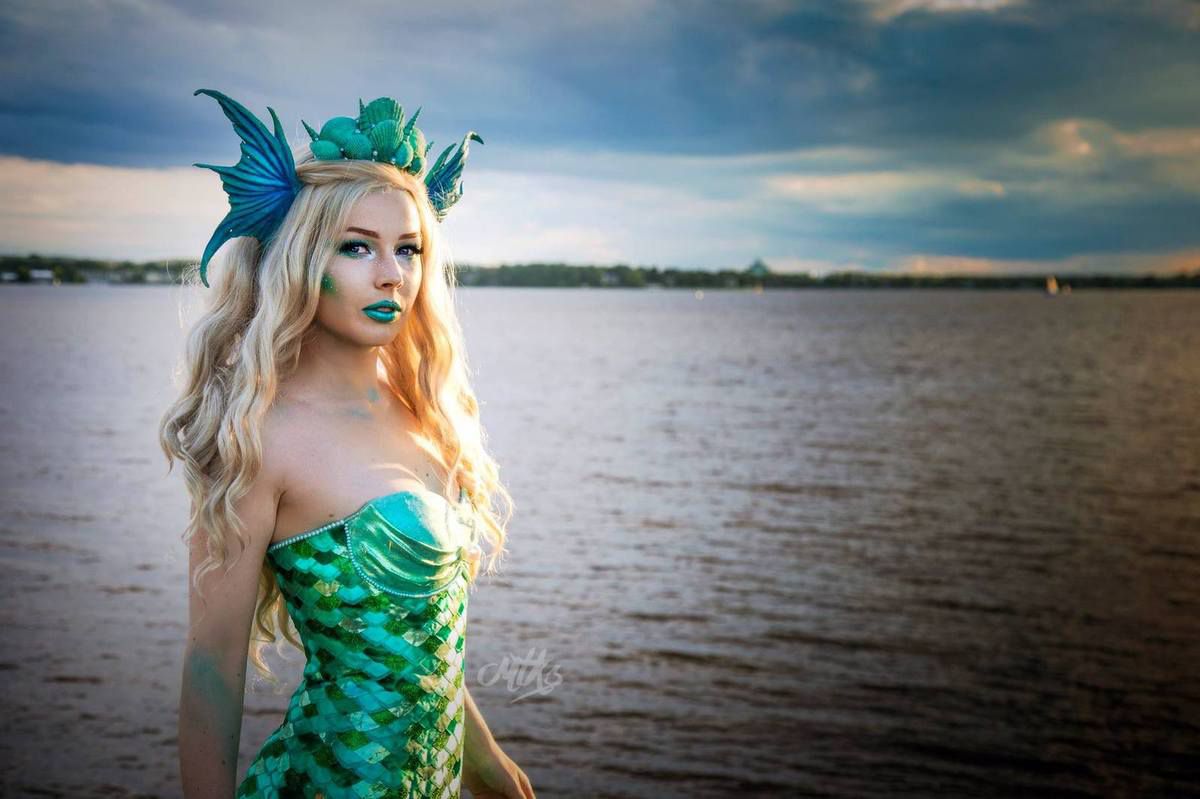 13. Your best experience from a convention ? And your worst ?
My best memories are hearing that someone has been following the construction of a costume online and that they were excited to see it in person ! After spending so many hours on it and working through the struggles when things don't go well, it really means a lot that someone else is also interested in my work. My worst experience was having an attendee try to pick me up for a photo without asking. I was wearing a mask, and he couldn't hear me yelling "Stop !". It's always important to ask before touching, particularly if I'm going to be leaving the ground !
14. Any advice for cosplay wannabees or beginners ?
Have fun! You can make it anything you want it to be - it's your time and effort going in to putting a costume together, whether that's through crafting or buying, and your body wearing it! Be kind to eachother !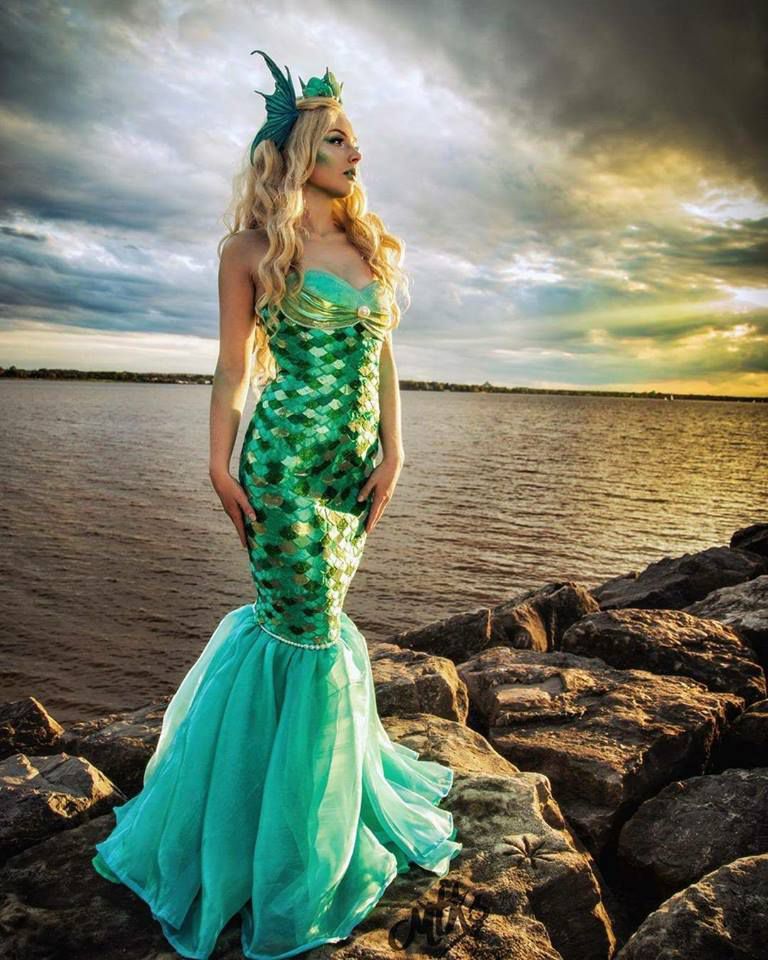 15. Do you have limits ? Some cosplays you will never make ?
I think the really magical thing about cosplayers is how we're able to create costumes that defy the laws of physics. Few things are impossible, it's really just about finding the right materials and techniques to do the job.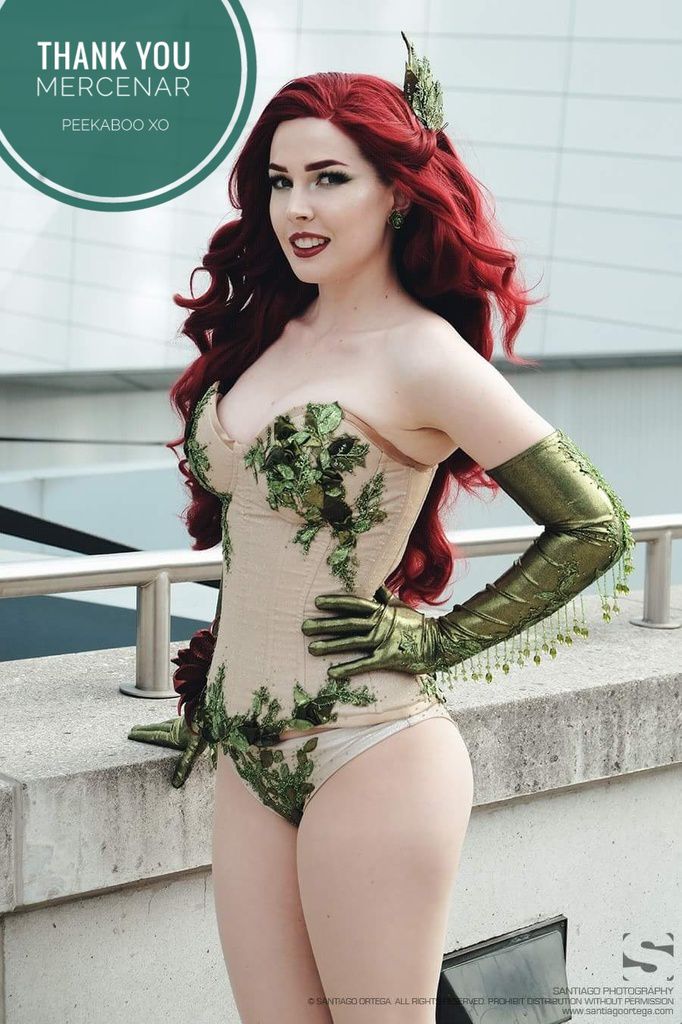 Sa page FB : https://www.facebook.com/peekaboocosplay/