Here is the interview of the amazing Cat Lady from USA !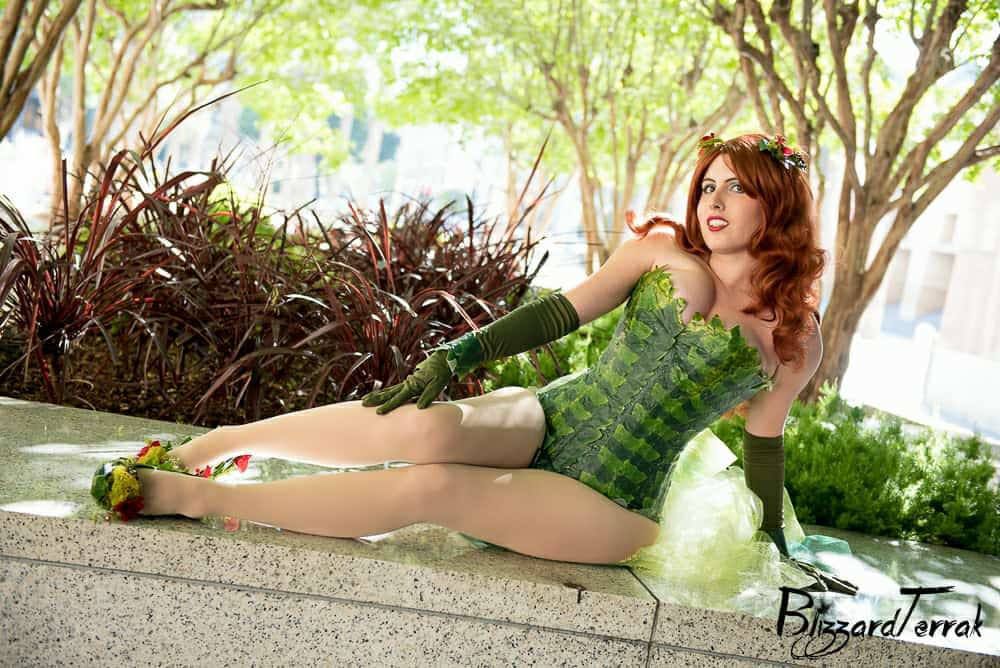 1. For how long have you been in cosplay ?
I've been cosplaying for about ten years now. My best friend of fifteen years is the one who does the majority of the costume work (I can only hand sew), but I do as much as I can.
2. Cosplay is a time consuming hobby. how long does it take to craft your costumes ?
It depends on the costume. Some costumes get cranked out in a couple days, but others are worked on slowly over the course of weeks or months. We should probably do more like that.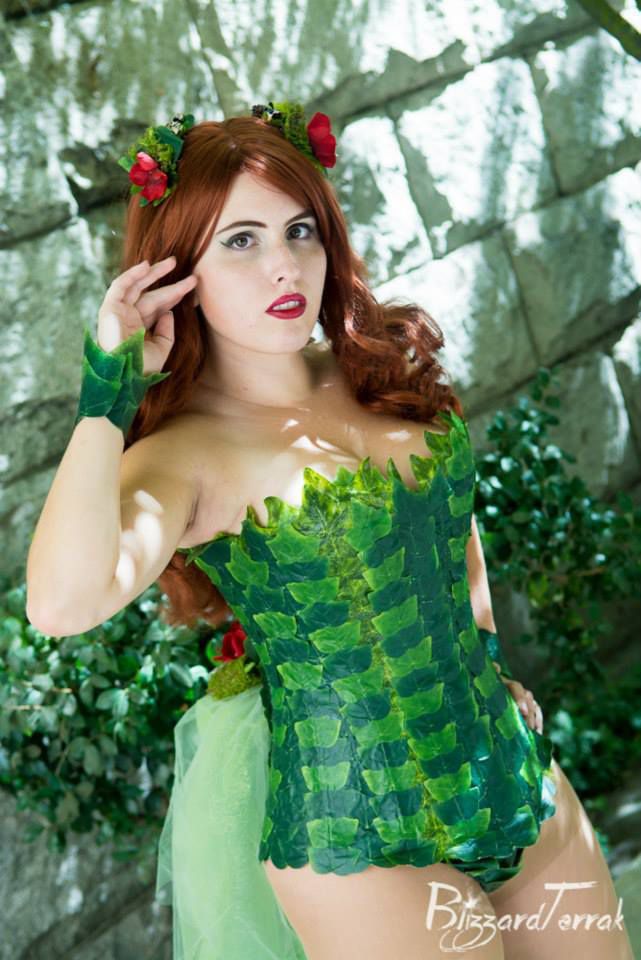 3. Any other hobby or passion besides cosplaying ?
I have a lot of hobbies. I like playing video games, reading, drawing, and crafting. I dabble in a lot of different art like paper craft, sculpture, printmaking, painting, and drawing.
4. What materials are you using for cosplay crafting, worbla ? Foam ? Can you talk about that a little bit ?
For my armor and metal accents in cosplay I tend to use craft foam and Thibra. Thibra is similar to Worbla, as it is also a thermoplastic commonly used in cosplay. I've never worked with Worbla myself, but I guess Thibra is thinner and is supposed to be smoother and less textured. I've also used paper mache, Sculpey, and resin for little details. I also try to use beads, shells, and costume gems when I can to add a little extra sparkle.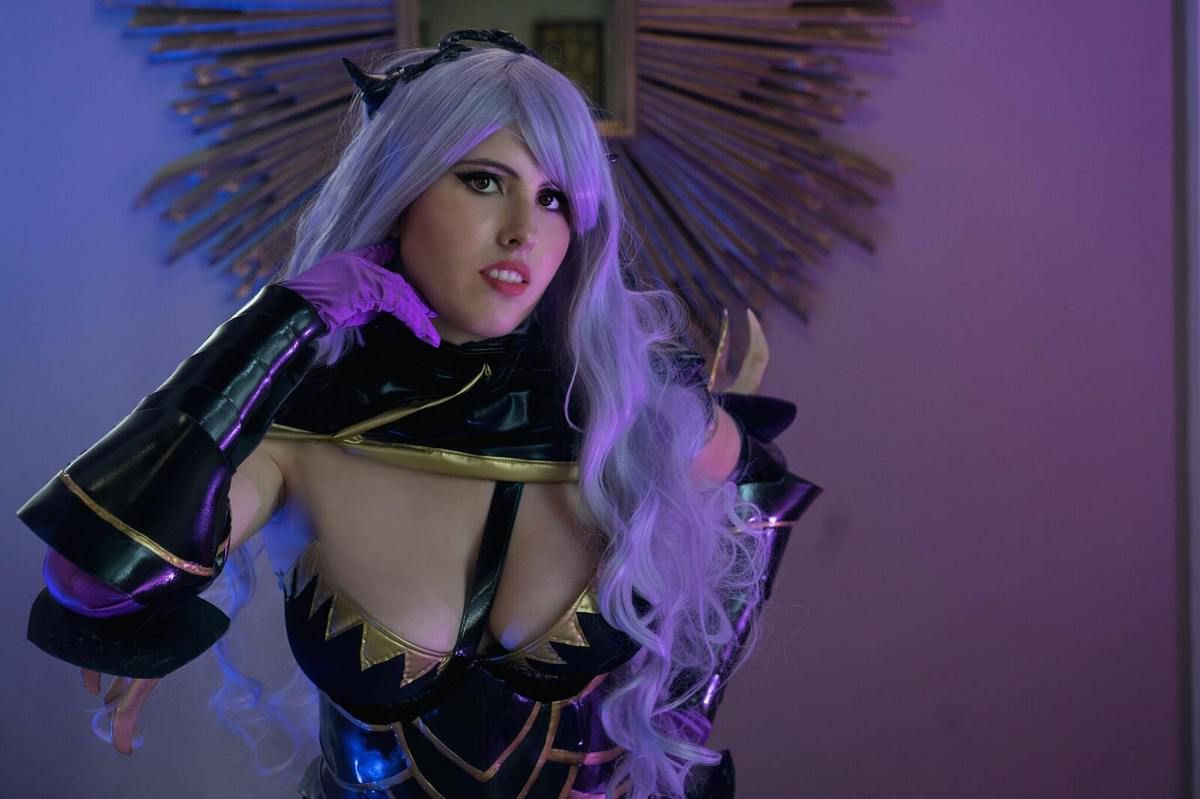 5. Do you have any favorite cosplayer ?
It's difficult for me to have a #1 favorite of anything. I admire a lot of cosplayers though. My sister, Kimba Sprite Cosplay is amazing and she's done so many great cosplays. I also really admire my friend Red Fae Cosplay - she's absolutely perfect and very skilled. I also really admire cosplayers Aicosu and Kamui Cosplay.
6. Did you hurt yourself while making a cosplay or in a convention ?
Oh, tons of times. I work with hot glue and x-acto knives a lot. Not to mention using a heat gun on foam and Thibra. I was stupid and shaping Thibra with my bare hands for my Camilla crown and burned my fingers a bit. I'm kinda used to hot glue burns by now, so those don't really hurt anymore.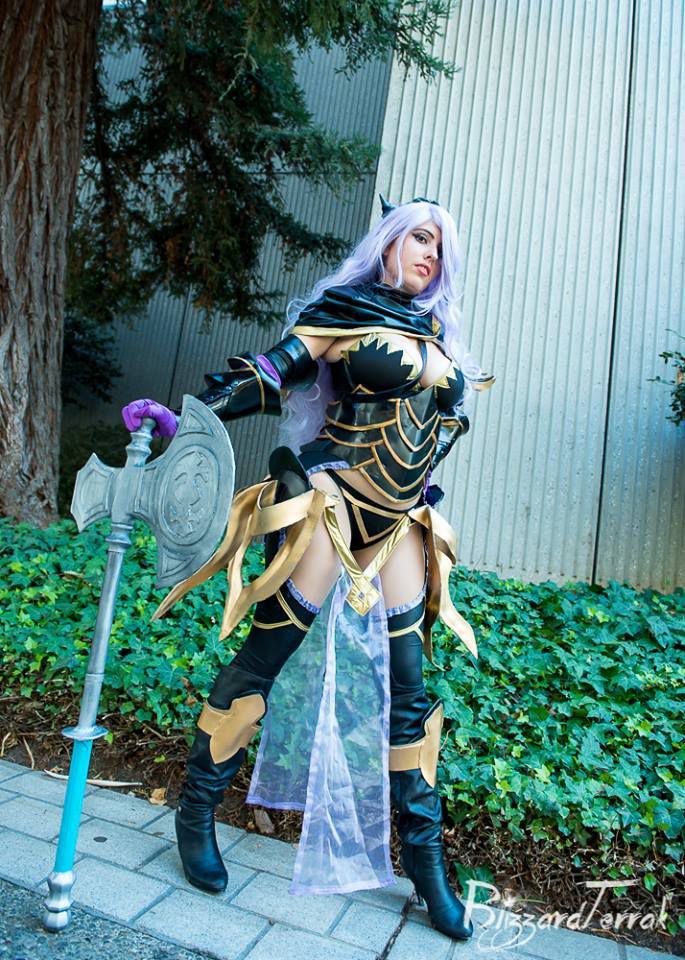 7. Do you sell your old cosplays, or just keep it in a huge closet ?
Haha, I WISH I could sell them. I really like most of my cosplays and a lot of them are also constant works in progress, so those ones shouldn't really be sold. I do have a couple that I only wore once or twice that I'd like to sell since I know I won't wear them again. For the ones that aren't being worked on or worn, I either have them in the back of my closet or they're stored in bins.
8. Who teached you to craft your cosplays ? Your family ? By reading books or watching youtube tutorials ?
Like I said earlier, my best friend does most of the work. She grew up sewing, but she also took a lot of classes and really enjoys it. She's taught me a few things about sewing, but I'm still nowhere near her level. For everything else I know, I've learned from tutorials or just winging it by myself. Sometimes it doesn't work out, but I think it's turned out okay for the most part.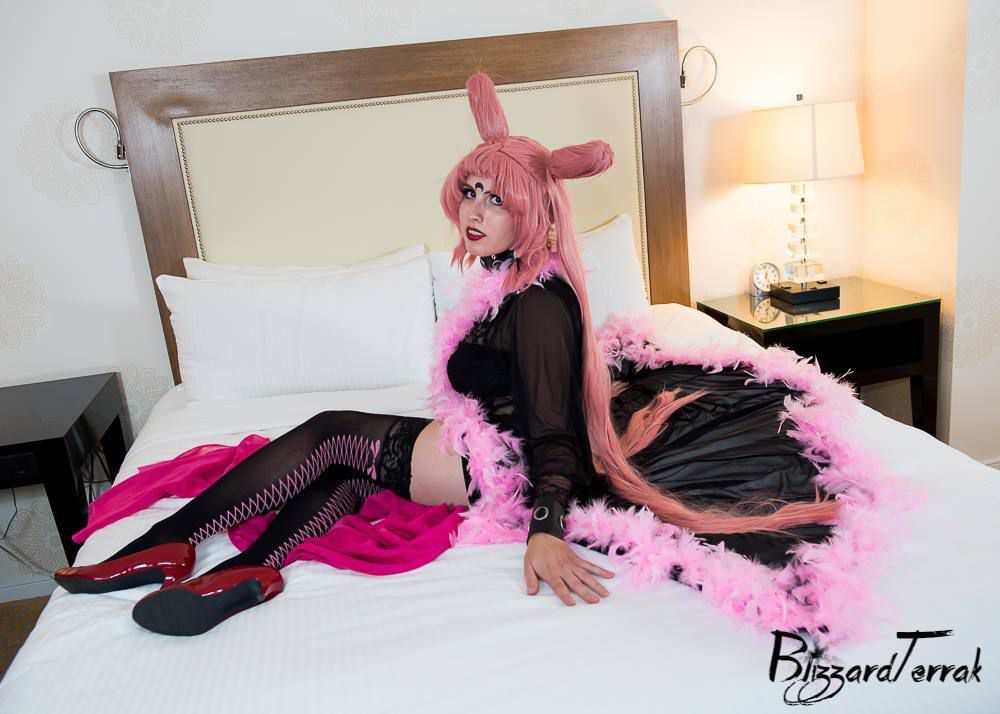 9. Which conventions are you going to this year ?
Well, I've already gone to both Sac Animes, ALA, Fanime, and Sinister Creature Con. I just have one more Sinister Creature Con and that's it for the year.
10. What is your limit budget for a cosplay ?
I don't tend to buy everything at once for a cosplay, so I buy things in small bursts. $15 here, $50 there. I try to keep it under $200 for the big ones and less than $100 for the little ones. But that money isn't being spent all at once, so it feels like less. I also only tend to do 1-2 new cosplays a year.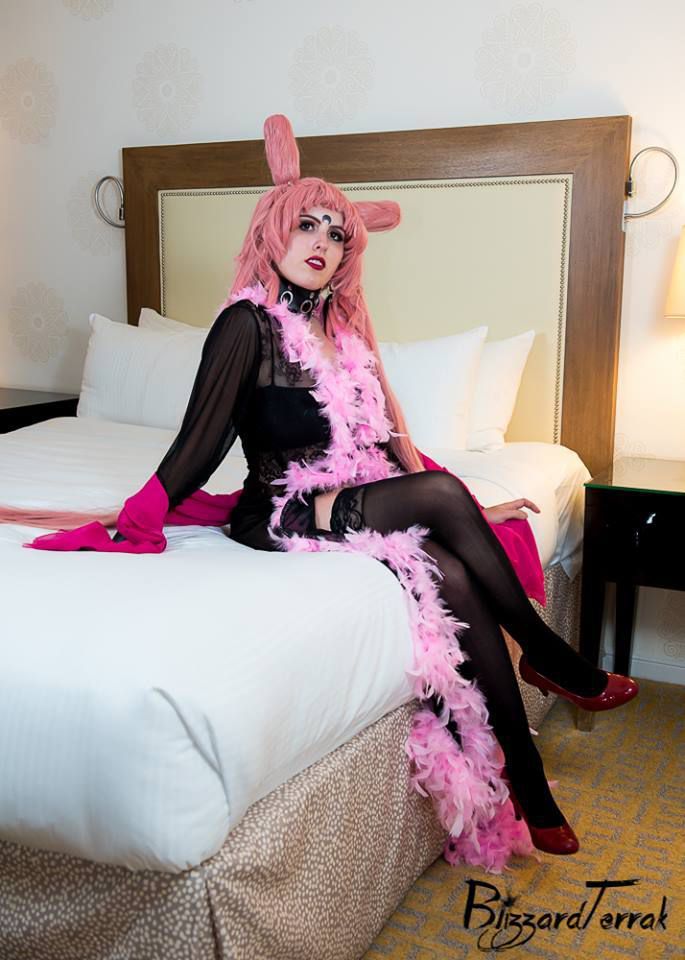 11. Any future super secret cosplay project in mind ?
I have a very long list. It's not really a secret, but there are a lot of characters I'd love to cosplay. The shortlist right now is Elvira, Nevan from DMC3, Lailah from Tales of Zestiria, and a Hannah Alexander design of Black Lady from Sailor Moon. If I'm lucky, one of those will be done this year and at least two will be done next year.
12. What are you doing in "real" life for a living ?
I work in a small, family owned tea shop.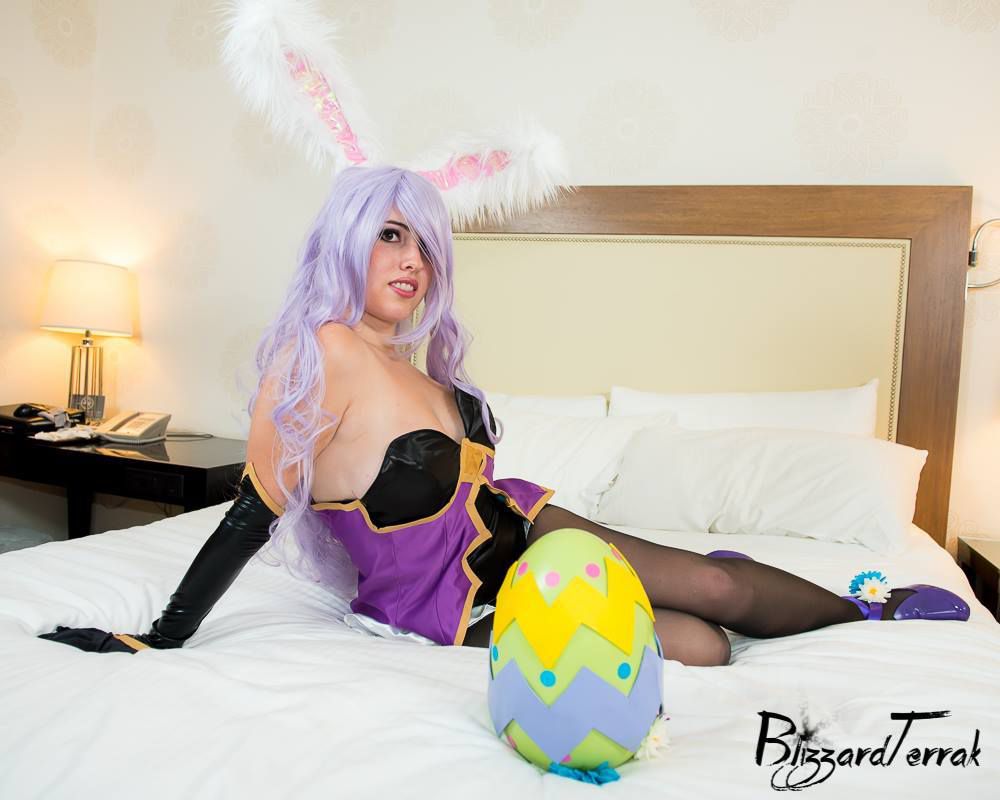 13. You best experience from a convention ? And your worst ?
I don't think I've had just one best experience. I've met so many amazing people and made incredible friends from conventions. I suppose one of my most treasured moments was going to a party at the Bioware Base at SDCC 2012. I was cosplaying Morrigan from Dragon Age Origins and I got to skip the line and go right in. I'd already gone to a couple of panels that day and the people working at Bioware really liked my cosplay, which made me happy. At the party, I got to talk to other fans and cosplayers and some of the writers and developers. It meant a lot to me that David Gaider liked my cosplay.
Worst… well, my last year at SDCC was pretty lame. I had a random person start yelling at me about how Thor isn't a woman (I was cosplaying Thor, shock). Which, at the time, Thor WAS a woman in the comics, so they were wrong. Luckily another passerby came to my defense and assured the guy that he was wrong, but it was still a bad experience. The staff that year was pretty rude, too, especially in regards to my Camilla cosplay. They seemed to target me and harass me a lot. Just one of the many reasons I won't be going back to SDCC.
14. Any advice for cosplay wannabees or beginners ?
Don't be afraid to start small. Read and watch a million tutorials. If you can find something that you can alter from a thrift store, do it. I've gotten a lot of shoes and accessories for cosplay at Goodwill. It can be a treasure trove. If you can cosplay with friends, it's definitely more fun, but you shouldn't be afraid to cosplay alone. I spent a lot of my early conventions wandering alone, but I always made friends. Don't be afraid to talk to people. That's why we go to conventions; to meet other fans and make friends.
15. Do you have limits ? Some cosplays you will never make ?
Ooooh yeah. There are tons of characters I'd love to cosplay, but I don't have the skills or the body, haha. If I ever (hopefully) get fit, one of my dream cosplays is Vampirella. I'm sure it would be VERY uncomfortable and I'd probably get a lot of rude comments, but I've liked those comics since I was young and I like the design (as simple and lewd as it is). I'm mostly limited by money, lack of skill, and how comfortable I am with my body. I hope to overcome those last two things, but I'm not holding my breath on the money front. Cosplay is an expensive hobby and I know it'll never pay for itself, at least for me. And sadly, I have to be responsible with my money if I want to keep going to conventions.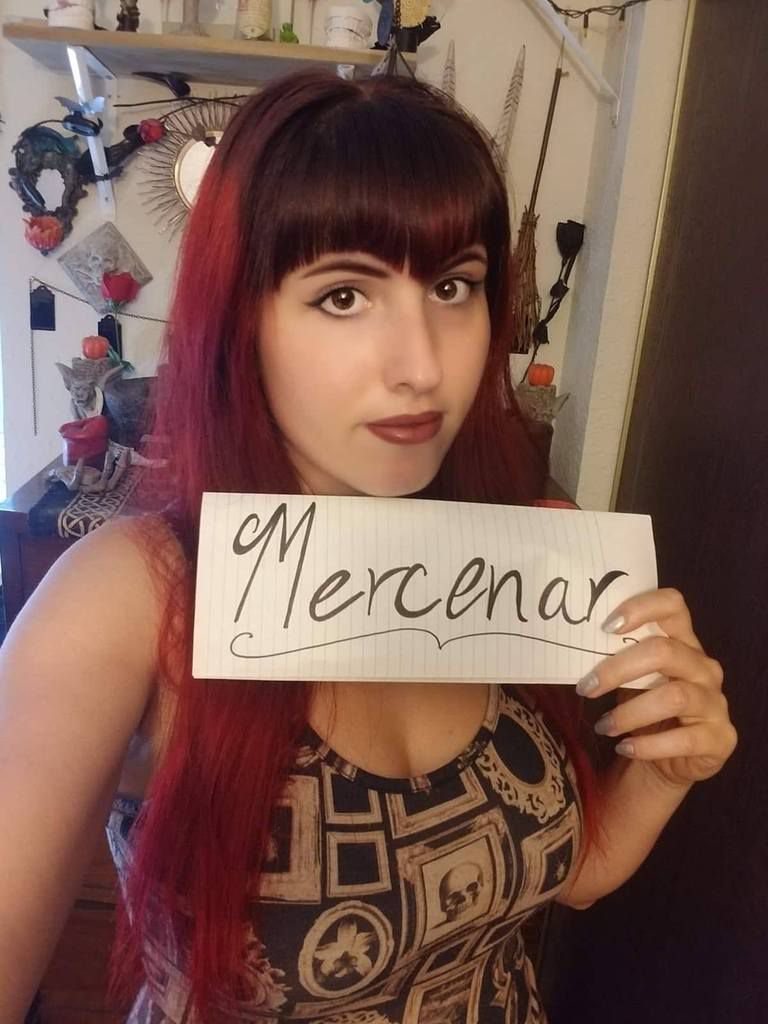 Her FB page : https://www.facebook.com/catladycos/