Here is the interview of the amazingly gorgeous cosplayer from Russia, Jannet Incosplay !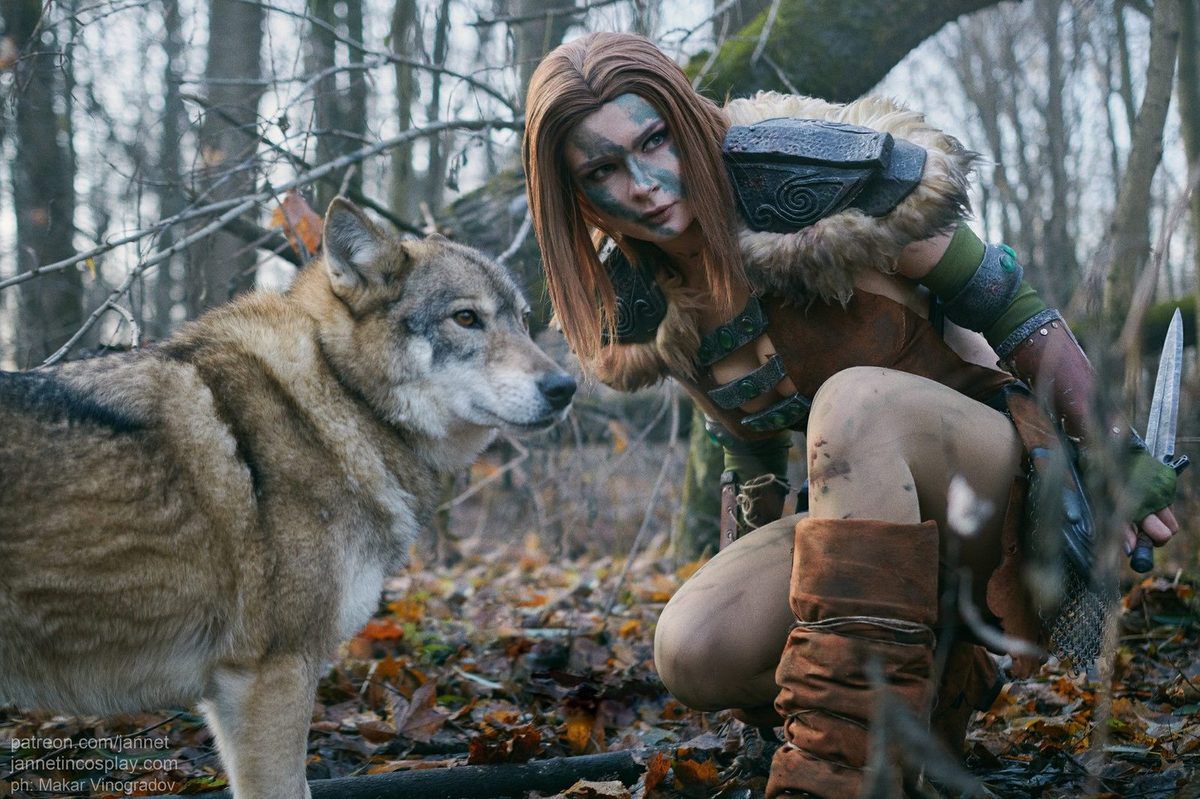 1. For how long have you been in cosplay ?
Since 2012, so since 6-7 years...
2. Cosplay is a time consuming hobby. how long does it take to craft your costumes ?
Actually now I started to spend more time with my hobby and it has became my work. I already have 2 more works with wigs workshop and photo studio. And I like to spend my time with it ! Difficult costumes like Witchblade can even take from half to one full year !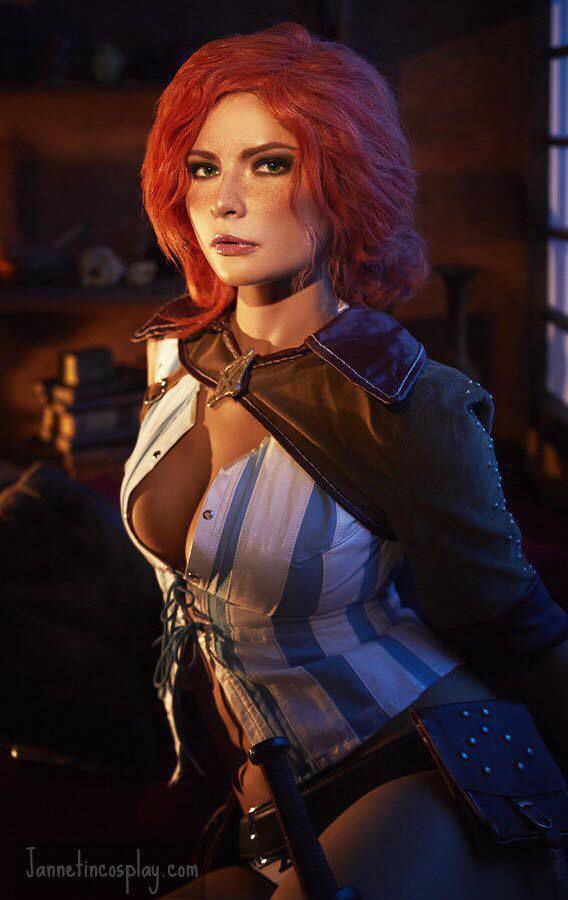 3. Any other hobby or passion besides cosplaying ?
Oh I have a lot, sometimes I try to choose one and to stay focus on it. It's psychology books and practice. Sport and wellness industry & beauty industry (in Moscow it's very popular). Of course I have a bit of time for good movies and games, but I still love books more because of the feelings the book can give you, much more than a movie ! Travelling and new food culture around the world of course. Don't forget to mention my pets, I love animals so much and I have completed veterinary university studies in Moscow !
4. What materials are you using for cosplay crafting, worbla ? Foam ? Can you talk about that a little bit ?
Sometimes worbla, latex and mostly 3D printed pieces. There are some small armor pieces that just can't be used as 3D printed pieces because it gets unconfortable or painful, so I add some very well crafted foam or worbla to compensate. Now black worbla and babbleflex is very helpful and easy to use ! But foam is just a treasure for cosplayers who wants to cosplay some medieval characters ! Sadly game character modelers never think about proportions or movement in real life that's why the most important thing in doing cosplay is your smart ideas on how to adjust all and try to not die with the costume at the events !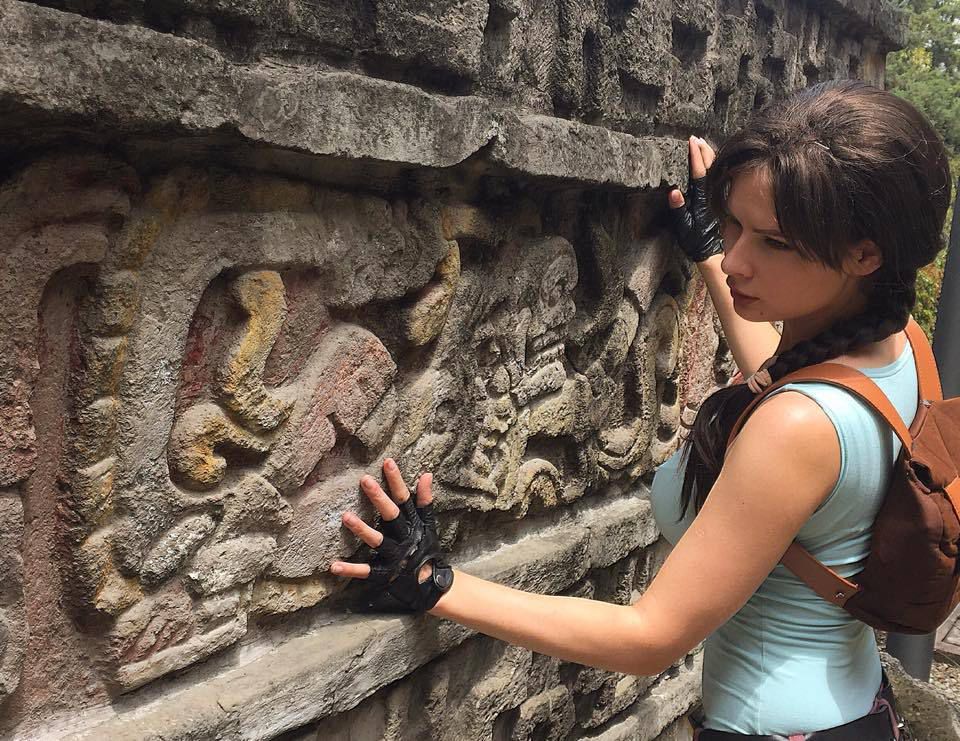 5. Do you have any favorite cosplayer ?
To be honest, I don't. I never needed some inspiration from someone so I created my own style and got attatched to it. I got to a point where I was feeling a bit without inspiration for new characters, but I met my boyfriend and since then, he has pushed me to keep going and 90% of my recent costumes are his requests and we have also done some really cool couple cosplays ! I may actually have a favorite cosplayer after all !
6. Did you hurt yourself while making a cosplay or in a convention ?
Luckily, I've never had any problem in a con like falling or hurting myself. Only when I'm making the costume it can happens that I burn myself or injure my fingers, but I'm not the one who loves to show it. I always think that if I hurt myself, then I'm stupid because I have to be more accurate lol !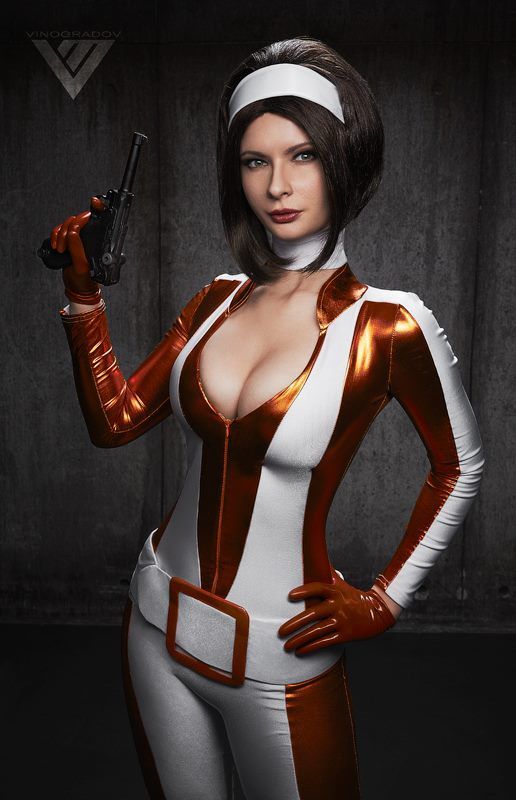 7. Do you sell your old cosplays, or just keep it in a huge closet ?
I used to sell my costumes some time ago, as it happened with Satsuki, Eliza and others. But now I try to keep them. I have a room in my photostudio's building where I keep all, and now nothing fits there. I'm doing my best to create a workshop big room for my cosplays and try to keep them in better condition with mannequins and all, but it's a little expensive idea, but still trying !
8. Who teached you to craft your cosplays ? Your family ? By reading books or watching youtube tutorials ?
The thing is when I started cosplay in Russia, we had so few information about all of it, kind of nothing, actually in the world there was not a lot too ! Instagram did not even exist ! Can you imagine how few info you can get if you're not from an English language country? I did everything by myself with materials that we could find in our shops, and for wigs I always did very good since my first wig, I'm so in love with them (never learn anything about hairstyle). The one thing I always use is my savvy ! You have to be smart enough if you want unreal things to become real.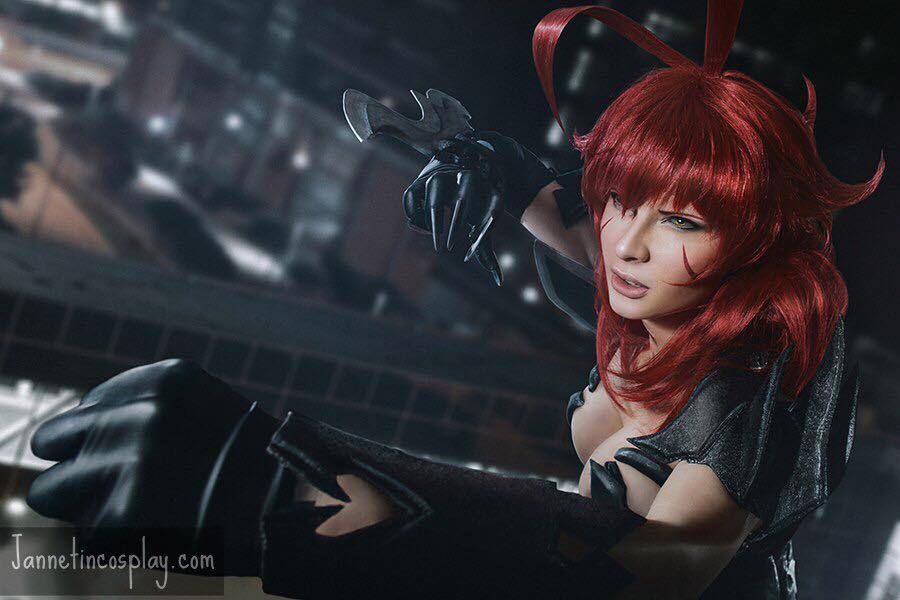 9. Which conventions are you going to this year ?
I can't remember all names but I can say the countries : Argentina, Germany, 3 Italy events, Chile and Russia of course. Every day I have an email with some invitation or just questions about my schedule, but I can't go everywhere because I have to make my cosplays and my own life at home. That's why I try to choose events with the most kind and good people inside the organization.
10. What is your limit budget for a cosplay ?
When I started my first projects, it was not so expensive, I was doing a lot by myself and tried to keep money, because I was at university without a lot of money. With time I realized that I need help from my friends and there is some professional stuff that I can't do as good as they can because they are professionals. And projects started to be more difficult and more interesting ! Now with my work, projects can be from $1000 and more, it depends of the materials and details, my latex suit was extremely expensive and we did it in almost 1 year, but it was worth it ! Witchblade looks so cool ! As I wanted !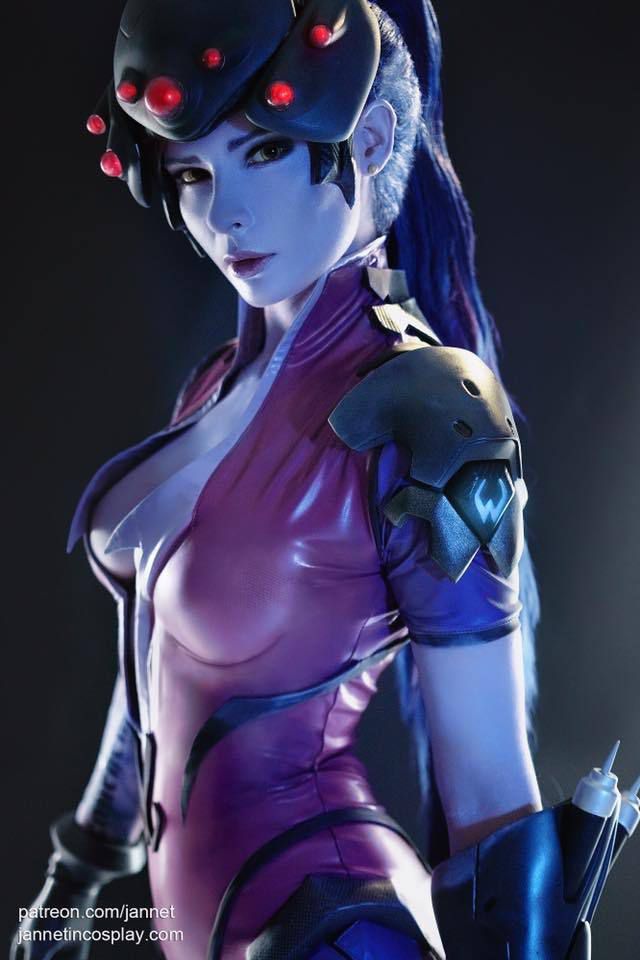 11. Any future super secret cosplay project in mind ?
There is no secret cosplay project !
12. What are you doing in "real" life for a living ?
Cosplay and wigs ! I'm a veterinary as well, but I don't work as one.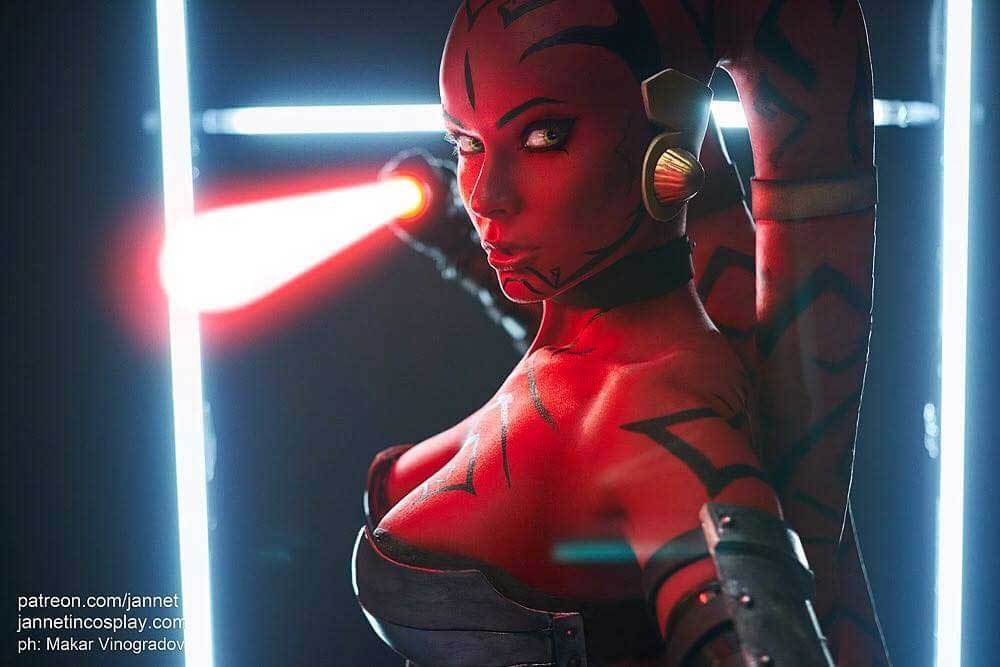 13. Your best experience from a convention? And your worst?
The best experience for a any cosplayer in a convention is of course depending a lot on how the organization and the organizers themselves are and the people that attends to the Con behave. Many try their best to give the guest an unforgettable experience, which opens doors to future business in next conventions. I have to say personally, that my BEST experiences have been between Chile, Ecuador and Colombia. I felt like I was surrounded by friends and everyone was so respectful and attentive. In bad experiences I would count Spain, Costa Rica and Mexico. Won't say the conventions names, but I'm not generalizing the country either, because these countries have incredible and huge Cons that I have entirely loved. I have been at least twice in each of those three countries for different organizations, and it was the second time that I disliked.
14. Any advice for cosplay wannabees or beginners?
Do what you love, always try to improve every detail, make friends and get along with people who can help you to grow and learn faster. Make all with love and always do what you want to feel good and comfy, not because followers want it. You will always find people that loves the same things as you do ! I can be uninspired with a cosplay idea even if it's a huge and beautiful idea for people, I can have no feelings for that, and better choose something crazy that I will like a lot instead.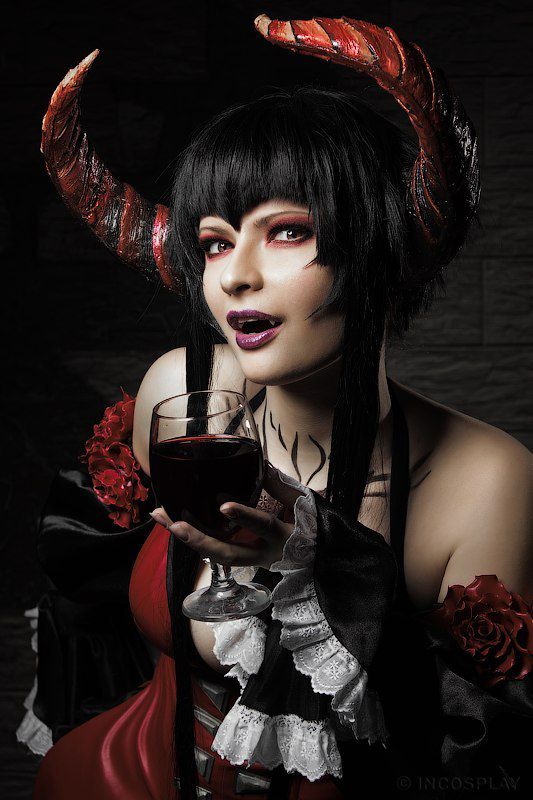 15. Do you have limits ? Some cosplays you will never make ?
I really think I can do all ! But there are some cosplays that can be not worthy to make as well because of the character's fame (that can be very low), or it will be so painful to wear. For sexy stuff I always try to attatch to the cannonical look of the character or represent it with a boudoir version that still will be inside the context, mixing up backgrounds, lights and scenary that complements the shooting to show it as art, not just a boudoir photo. And if a character is too sexy like Satsuki I just use it for photoshoots in my photostudio, never for a convention.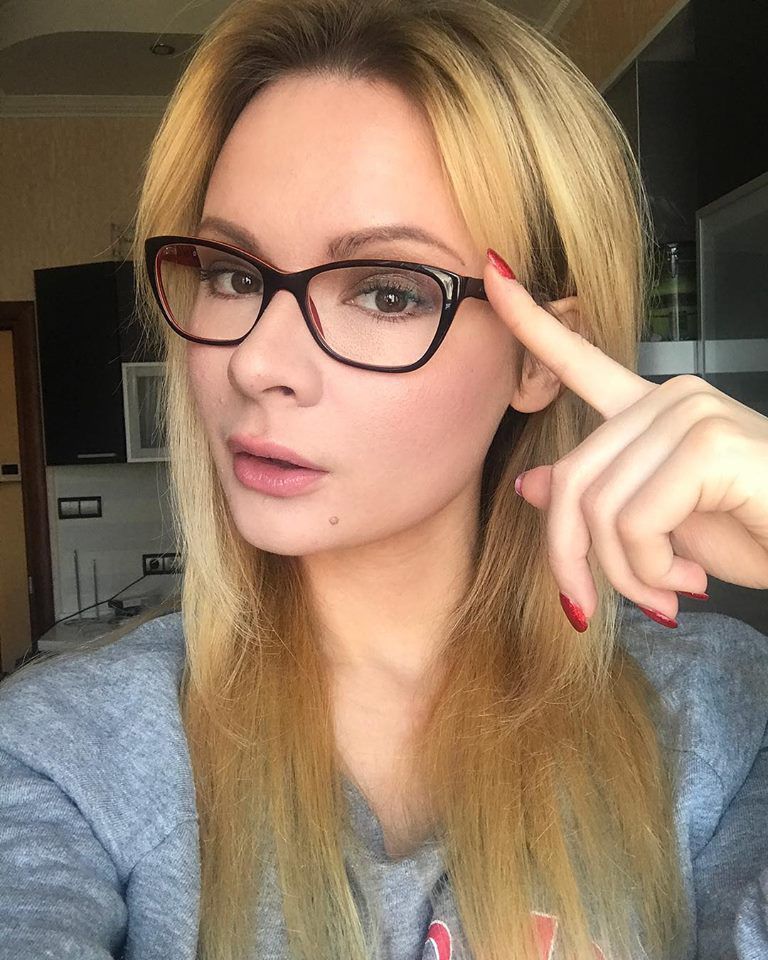 Her FB page : https://www.facebook.com/Jannetcosplay/
Her own website : https://jannetincosplay.com/
Her patreon : https://www.patreon.com/Jannet