Here's the interview of the amazing Goldnessyami from Italy !
Photo : Alessio Buzi
1. For how long have you been in cosplay ?
Since 2008. My first cosplay was Misa Amane from Death Note, and it was for me a big deal because before that, I was a very shy person, and I had lot of difficulties to make friendship with other people. Cosplay made me more strong and talk-active person. Also this year I joined an Association of Cosplay from my country, the "Nerds Legion", that gives me the possibility to make cosplay groups, and reach some big events. I'm an official model and icon of Candie's lens too.
2. Cosplay is a time consuming hobby. how long does it take to craft your costumes ?
It's all about complexity and difficulty of a single cosplay, but perhaps I spent like 12 hours only in the weekend, during the other days of the week I'm very busy. But obviously I don't make new cosplays everytime, often I use to show a cosplay many and many times at Cons, but with a lot of upgrades.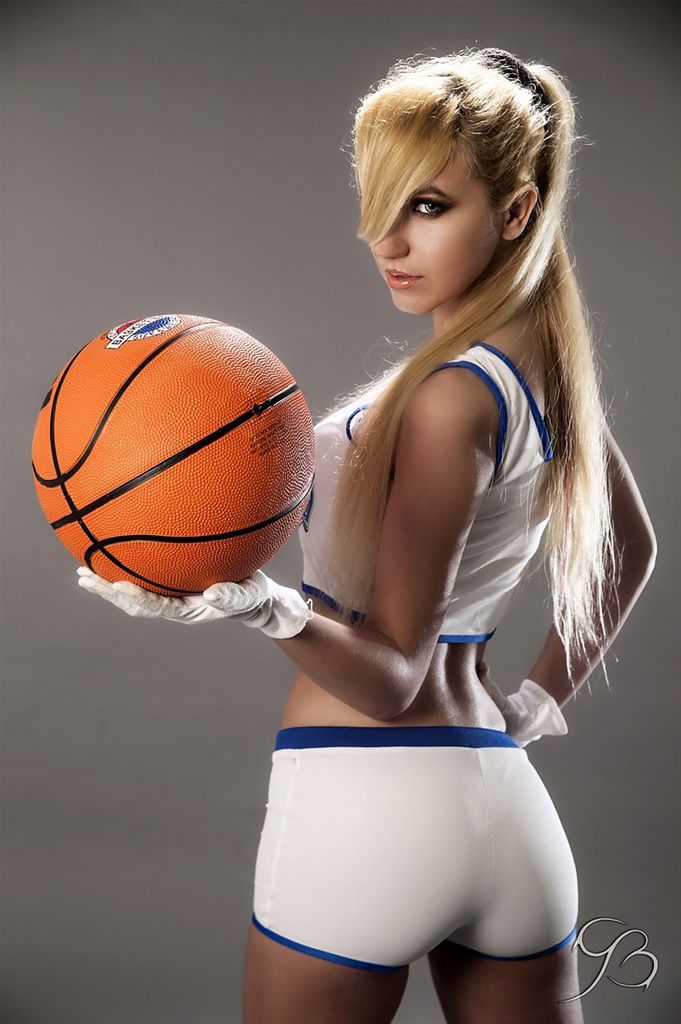 Photo : Giancarlo Bigolin
3. Any other hobby or passion besides cosplaying ?
Yep I like videogames, animes, mangas, books and tv shows, I also like to draw. I dream to travel a lot in the future : in Japan, in USA, and if it's possible all around the world ! I'm a nerd, I like everything that is geek or kawaii.
4. What materials are you using for cosplay crafting, worbla ? Foam ? Can you talk about that a little bit ?
Mostly I'm using clothes, for propmaking I have the help of my manager Luca. The ice armor of fanart's Elsa is an experiment, this was our first work with worbla. I've no experience in propmaking, I love much more tailoring and make-up.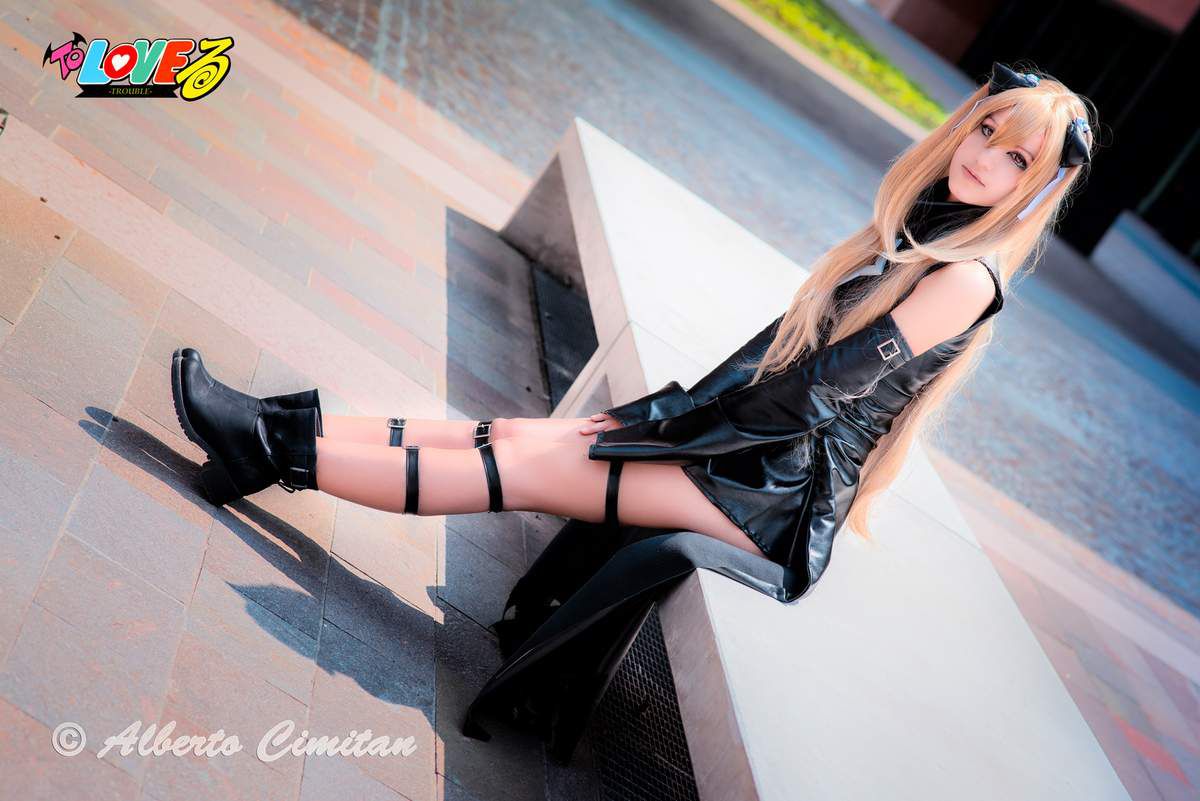 Photo : Alberto Cimitàn
5. Do you have any favorite cosplayer ?
No, I appreciate many cosplayers, but I haven't a favorite. I do like many of them for their irony on cosplaying, many others for details and perfection about their costumes. For me, a good cosplayer is a cosplayer with a lot of passion.
6. Did you hurt yourself while making a cosplay or in a convention ?
Yes, often when I create my cosplay I'm hurting my fingers with needle, or when a photographer claims for a dangerous location or pose, I risk to injury myself or other people nearby. I'm a sort of magnet for others unlucky situations. So... stay away from me when I've some weapon in my hands ! lol.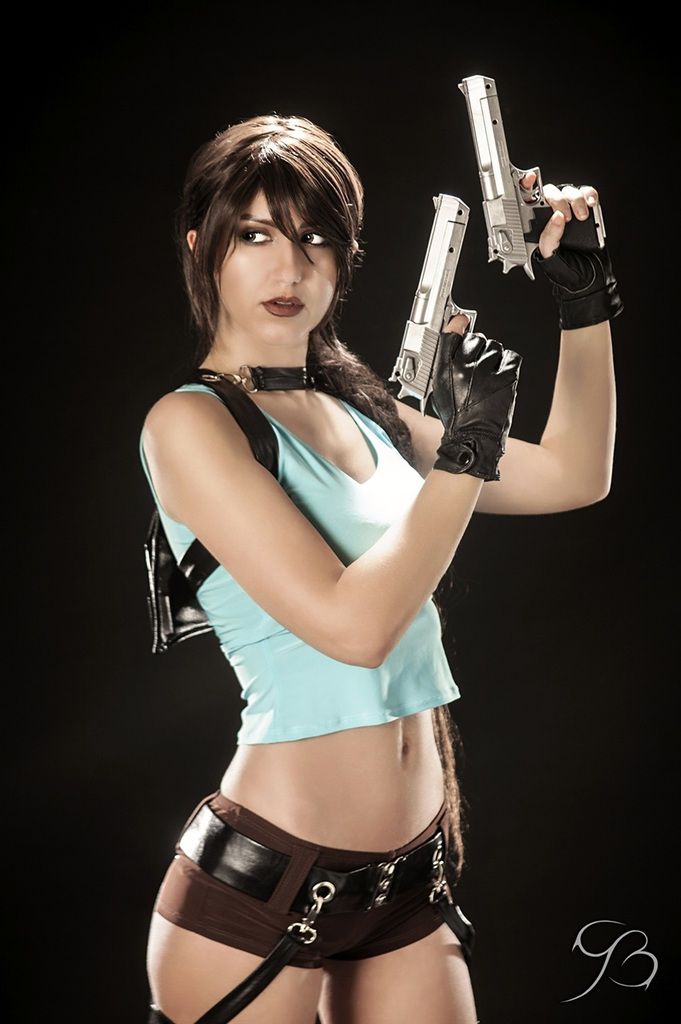 Photo : Giancarlo Bigolin
7. Do you sell your old cosplays, or just keep it in a huge closet ?
Yes I'm selling my older cosplays, but because they are fit on me, it's difficult to find a body with measures like mines. I make my mom mad with the huge number of cosplays that I have in my house. I don't know where to stock those.
8. Who teached you to craft your cosplays ? Your family ? By reading books or watching youtube tutorials ?
Nobody teached me how to make my cosplays, its all about my personal skills and experiences. But I used to watch youtube tutorials about armor parts, or weapons. My Grandma teached me how to sew and embroider.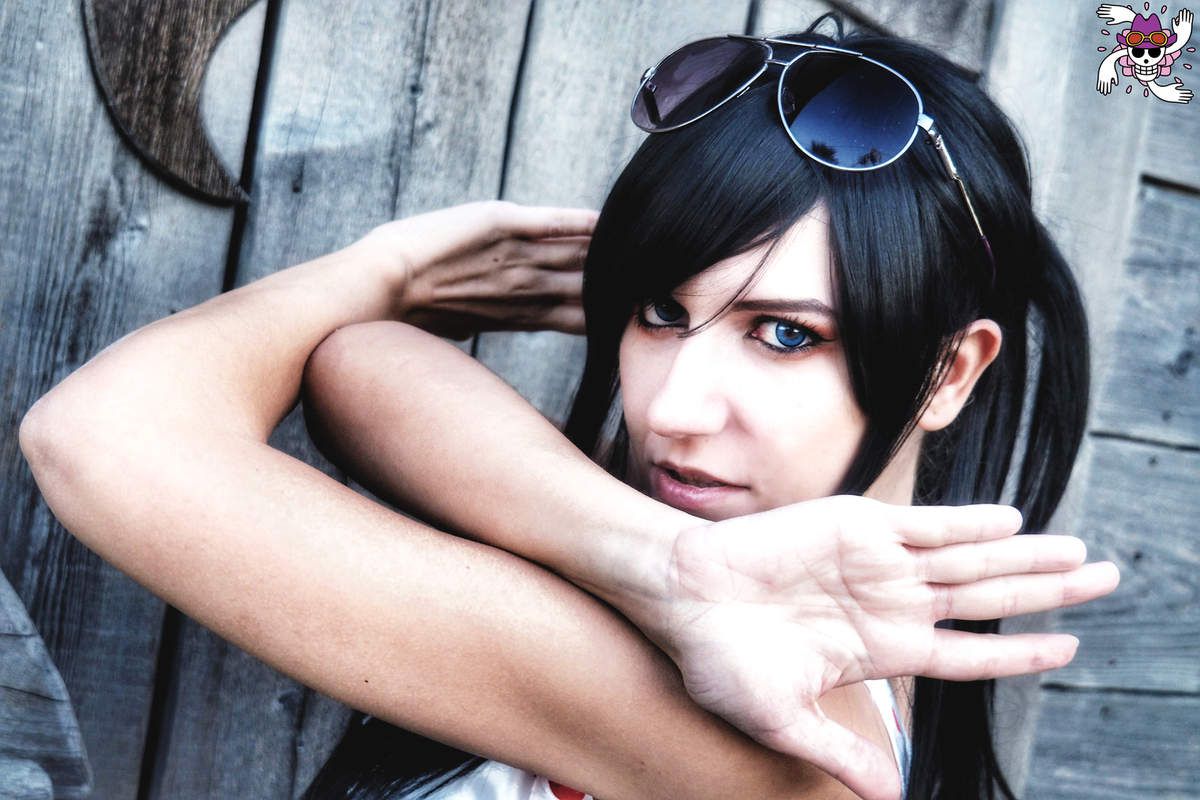 Photo : Andrea Pozzuoli
9. Which conventions are you going to this year ?
This year I think to participate at Gamesweek on Milan, and perhaps on minor conventions near Venice. This year I will miss the major Con in Italy, Lucca Comix in Tuscany, because all this Cons are very expensive, and I prefer to reserve money for future cosplays.
10. What is your limit budget for a cosplay ?
My mantra is to make cosplay with cheap materials or reuse older cosplay's parts, I buy only for accessories or new clothes. This does not mean that the cosplays will come out worse just because I use recycled materials, it is up to the skills of those who build the cosplays.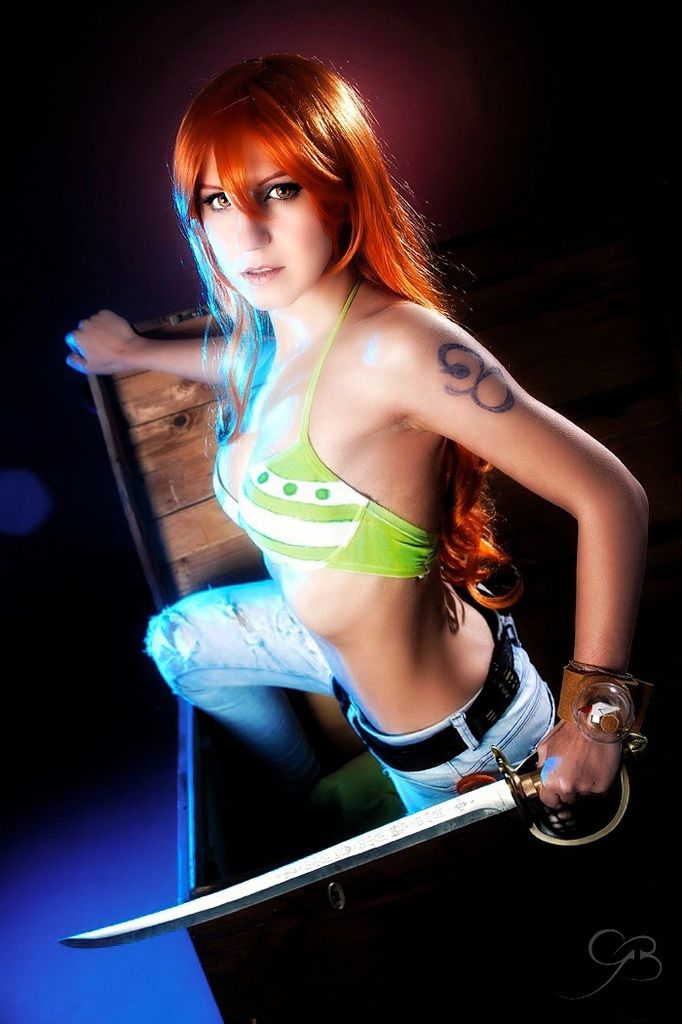 Photo : Giancarlo Bigolin
11. Any future super secret cosplay project in mind ?
Something from the fansign photo that I sent you...but it's a secret... a big secret. Actually I'm working on Felicia from Dark Stalkers series, with support of my patrons on Patreon. I also want to remake the Kaileena cosplay, my best female character ever.
12. What are you doing in "real" life for a living ?
I'm a professional model. I was stuck for a year with a serious health problem, which is now almost completely resolved, so I could not even follow my job. I hope to recover as soon as possible all the commitments I had to cancel.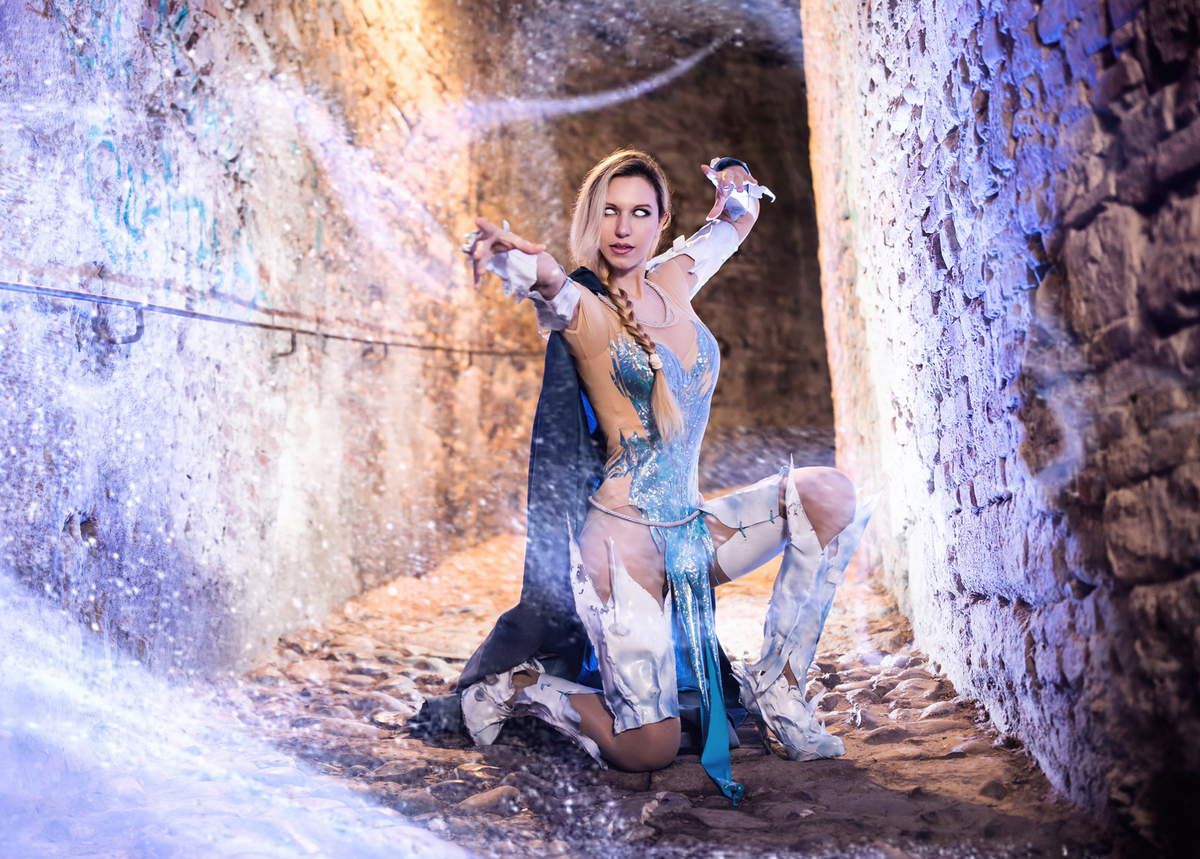 Photo : Alessio Buzi
13. You best experience from a convention ? And your worst ?
My best experience in a con was my first time like a judge on a cosplay contest, but I was very nervous because I was dressed like Lum (from Urutseyatsura series) and I had to dance in front of a lot of people... and I hate to dance ! The worst was the impossibility to sleep on con far away from my house, because I was sharing a room with people that snored loud. So every morning I woke up with a big headache and the "go F*** yourself" went out very easily. lol.

14. Any advice for cosplay wannabees or beginners ?
My advice to wannabees or beginners is to take cosplay like a hobby's vision and limit, because there are not vip people in cosplay, only cosplayers that likes cosplay. To stay down to earth, use time not to criticize others, but to improve yourself and your work. Live the cosplay in the most healthy and clean way possible. Basically it's just a hobby.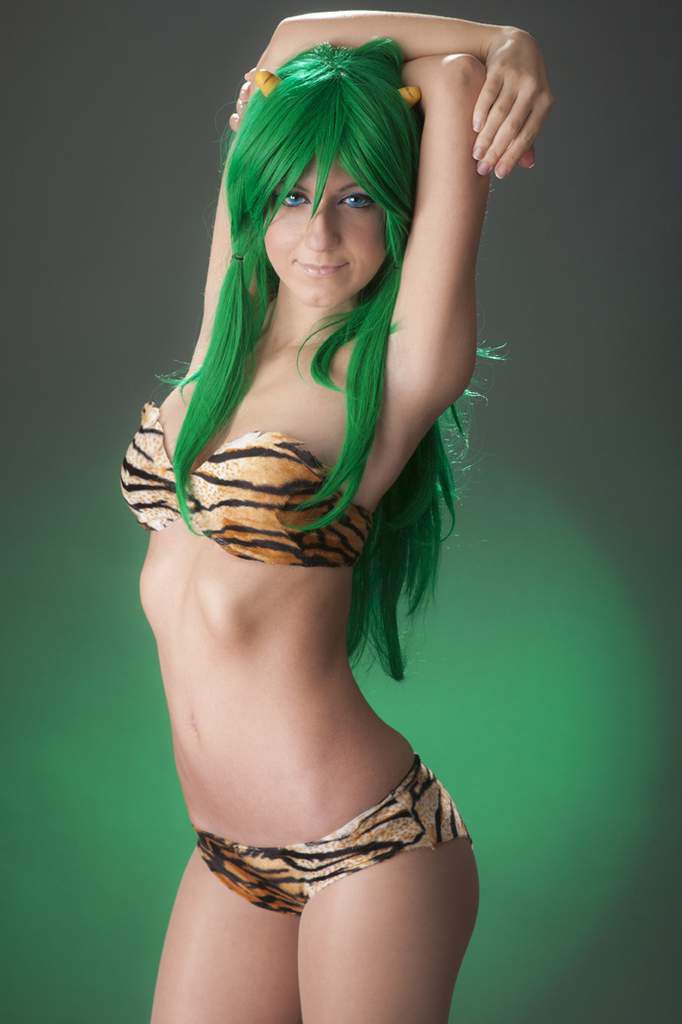 Photo : Giancarlo Bigolin
15. Do you have limits ? Some cosplays you will never make ?
I'd like to try some male cosplay, but I don't have the "physique de l'emploi", or some cosplay with a lot of pieces that would be very very very expensive in time and money. I give a kiss to all of you and your fans.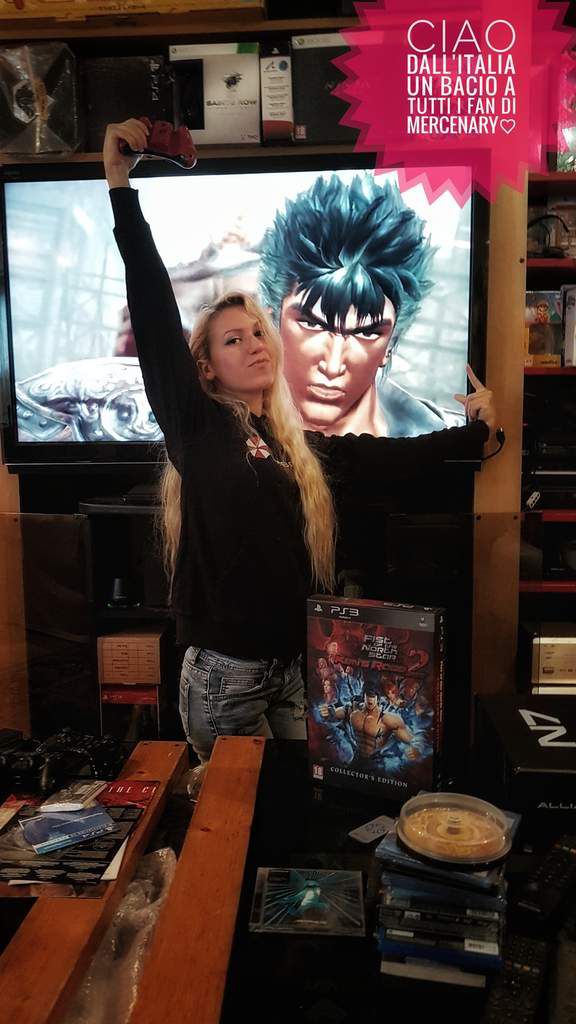 Her FB page : http://www.facebook.com/goldnessyami
Her Patreon : https://www.patreon.com/goldnessyami
Her website : http://goldnessyami.simplesite.com