Here is the interview of the beautiful Shizu Yoru from Holland !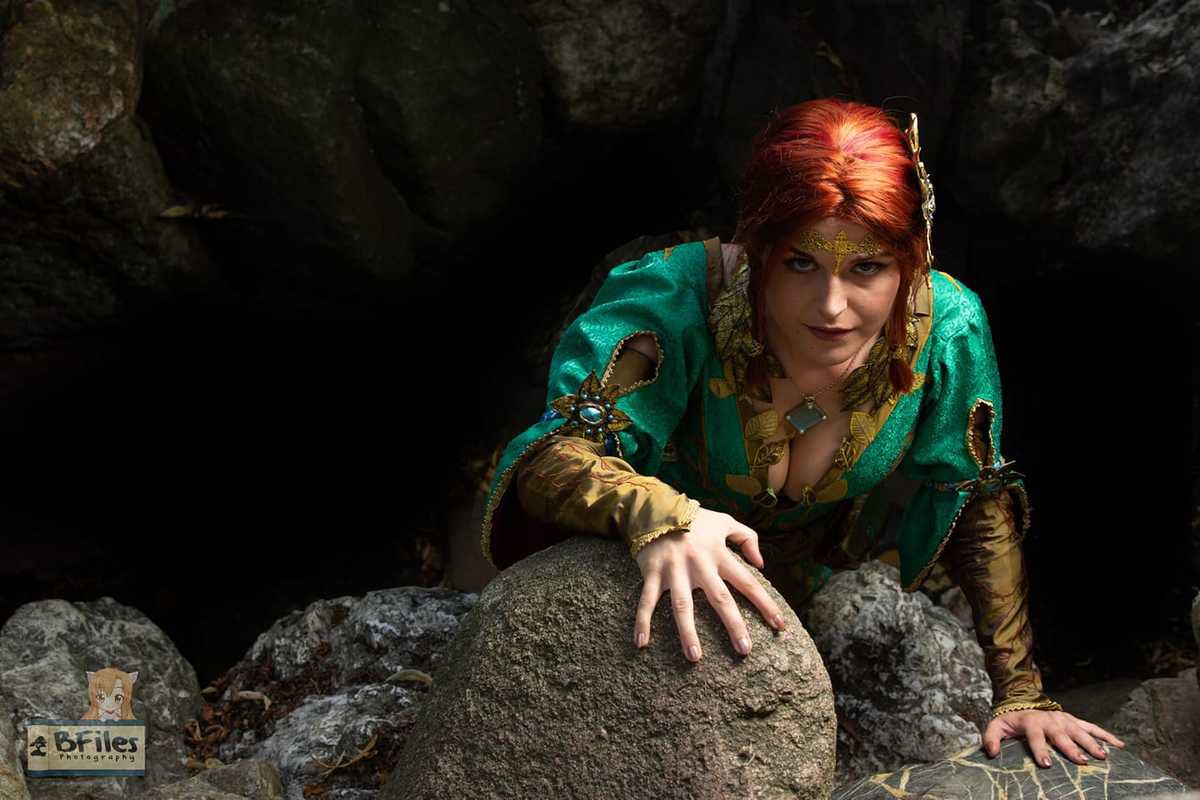 1. For how long have you been in cosplay ?
I've been cosplaying for 9 years now. My first convention was back in 2010. I went through my wardrobe and took some clothes to alter that in a Sakura Haruno cosplay. When I went to the convention, I found out you could also buy costumes. I entered a whole new world.
2. Cosplay is a time consuming hobby. how long does it take to craft your costumes ?
It depends of the costume. My friends are telling me I make costumes way too quick. For example, I made my recent Katara costume, from Avatar the last airbender, in two days. For costumes with more details I take a lot longer. For example, I've worked around a month on my Spyro costume, and around two months on my Triss Merigold costume.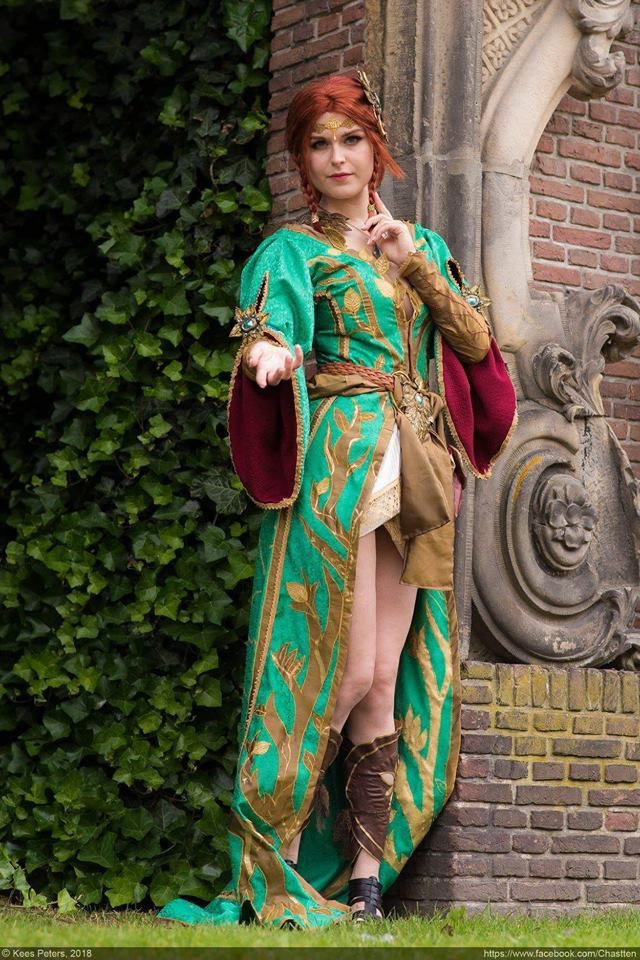 3. Any other hobby or passion besides cosplaying ?
I like to read and I like to play the piano a lot. I also really enjoy to draw, but I just can't find enough time anymore to put a lot into it. I think cosplay is my biggest passion at the moment.
4. What materials are you using for cosplay crafting, worbla ? Foam ? Can you talk about that a little bit ? I've seen we have transparent worbla now...
I actually like to experiment a lot with different materials. I really fell in love with Worbla's pearly art, which is a white, smooth version of the worbla series. It is great to smooth things out, but also a bit more thin then regular or black worbla. I do like it since I can make a lot of smooth details with it, especially leaves and flowers. Also, you don't need to prime this new version of the worbla ! And since I'm quite lazy sometimes, I really don't mind.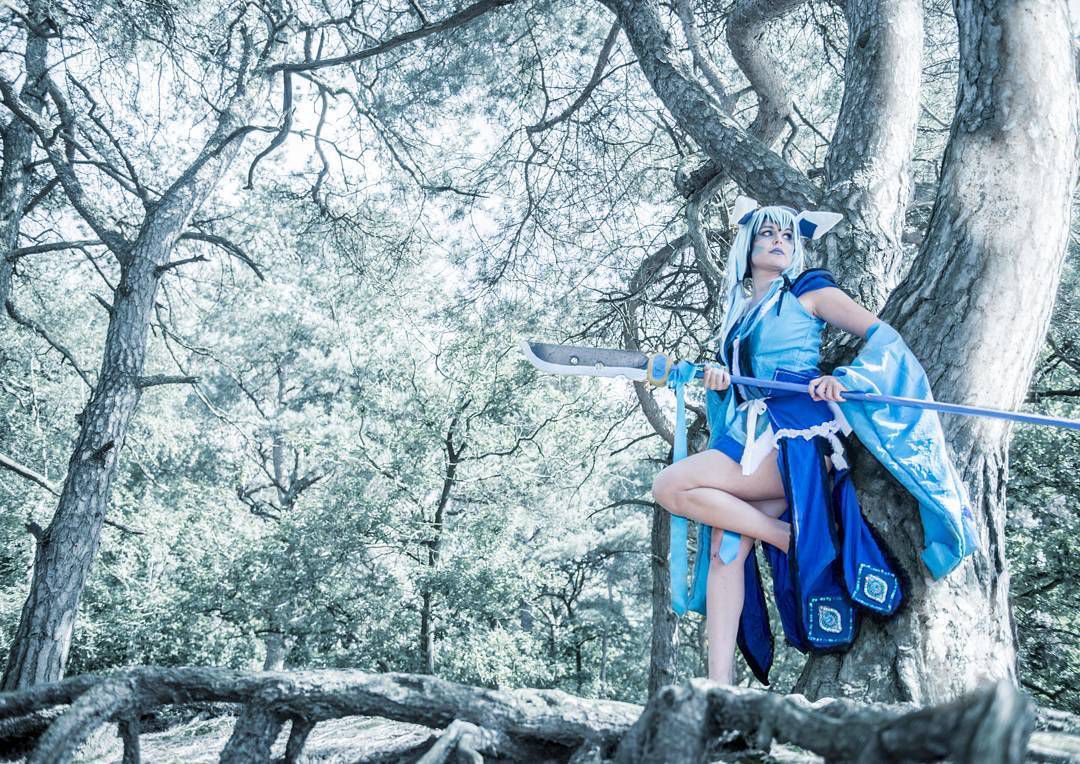 5. Do you have any favorite cosplayer ?
I don't have one favorite cosplayer. There are so many people I follow, since every single person has his or her own way of making/buying/borrowing/modelling/photographing/designing cosplay. I do love to discover cosplayers from all over the world to follow their work.
6. Did you hurt yourself while making a cosplay or in a convention ?
Way too many times ! I burned myself a lot with a heat gun, a curling iron, I have had way too many needles in my hands, fingers and toes, I did cut myself with an object that I am still wondering how I actually did that, and I also made costumes so uncomfortable that I did hurt myself at conventions, but it was all worth it !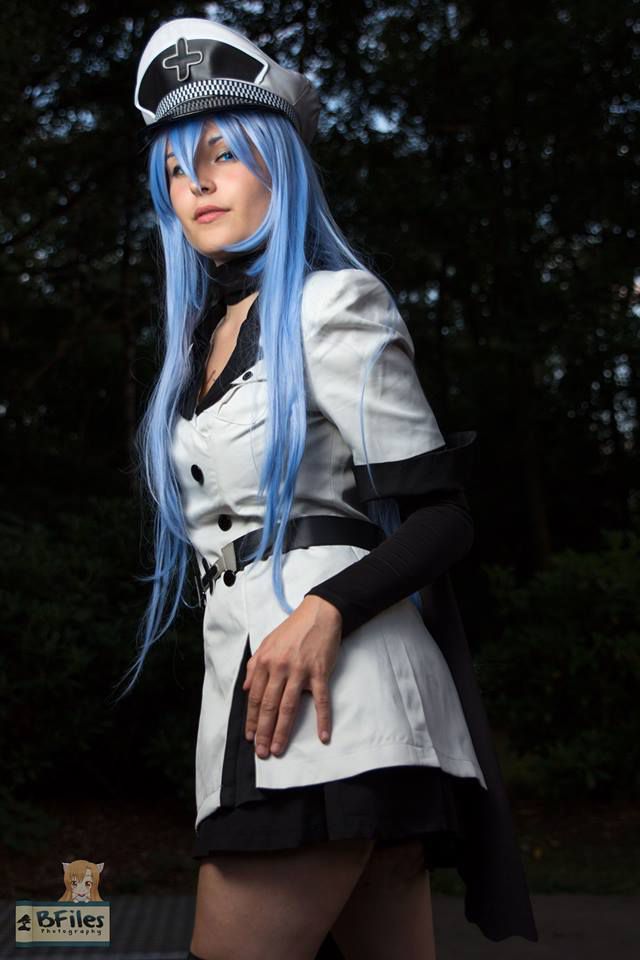 7. Do you sell your old cosplays, or just keep it in a huge closet ?
I do sell some of my cosplays. I make so many costumes, but I still think the quality is quite low, so I'm kind of anxious to sell the costumes I made myself, so most of them actually are thrown away after a few times being worn by me. But there are a few I did sell or plan to sell in the future. I do buy sometimes a costume, and they all end up being sold at some point.
8. Who teached you to craft your cosplays ? Your family ? By reading books or watching youtube tutorials ?
When I started out cosplay, I just figured things out by myself. I tried to use materials and objects I had, like clay and papercraft. When I was a kid, I was taught how to hand sew at school, and that is how I made my first costume. I learned how to sew with a sewing machine with my mom. She showed me the basics and I thought that was all I had to know.. how wrong could I have been... I am still learning how to work with the sewing machine by looking at tutorials. I also learned how to work with thermos plastics by looking up tutorials on Youtube.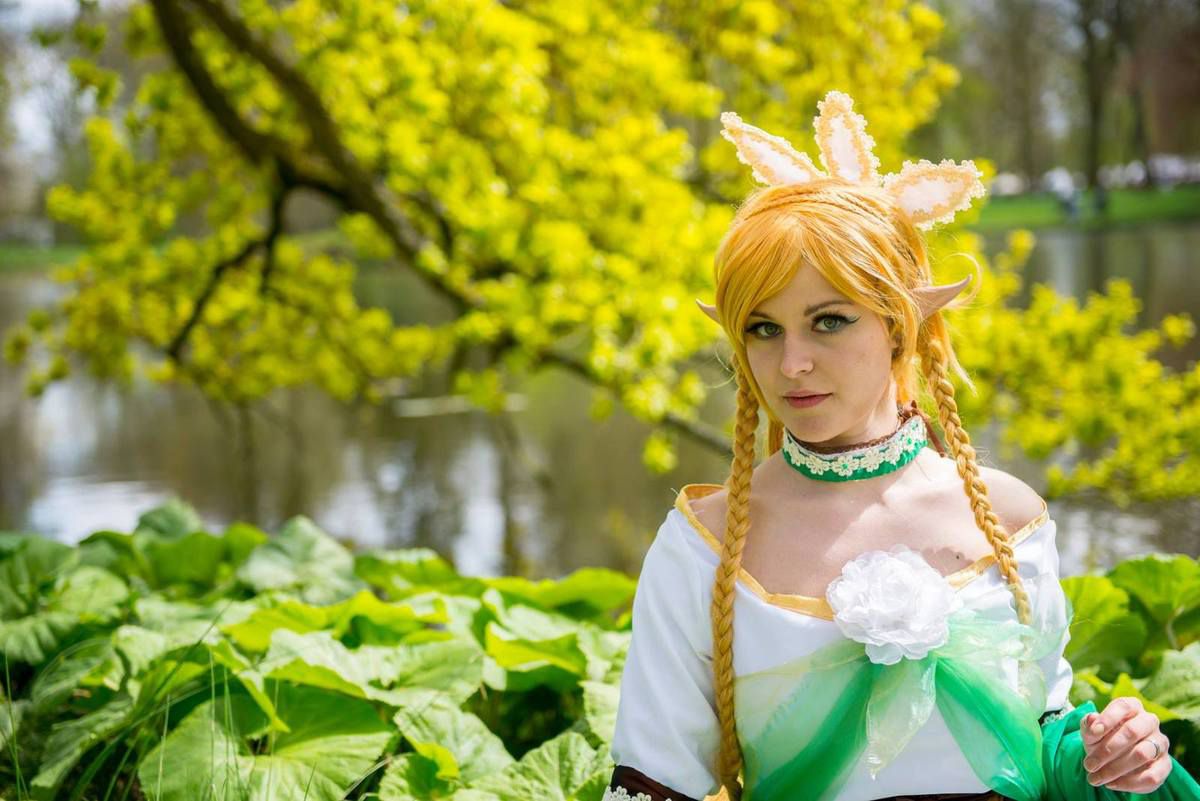 9. Which conventions are you going to this year ?
I have been to a lot of conventions this year already, mostly in The Netherlands. There are still a few conventions left. I will go to SinManga in France, to Elfia in The Netherlands (which is the most epic fantasy event of the year), to Dutch Comic con and to Guildgames, also in The Netherlands. I really want to go to more international conventions in the future, so maybe next year ?
10. What is your limit budget for a cosplay ?
I do not make a limit for myself for a cosplay, but rather for the materials I buy. When I really want to make something, I want to do it good, but I will not buy the most expensive fabrics and materials. I always look for fabric sales and materials sales. I'm just a poor student, so I cannot afford to use expensive materials a lot. It also depends on what kind of costume I want to make. For the dress of Triss Merigold for example, I had a bigger budget as I usually do, since there is a lot of detail in that cosplay. I usually look for fabrics around 5 to 10 euro's per meter. For thermos plastics, around 45 euro's for an XL plate, and foam (I have no idea about that price) I usually get them at local conventions.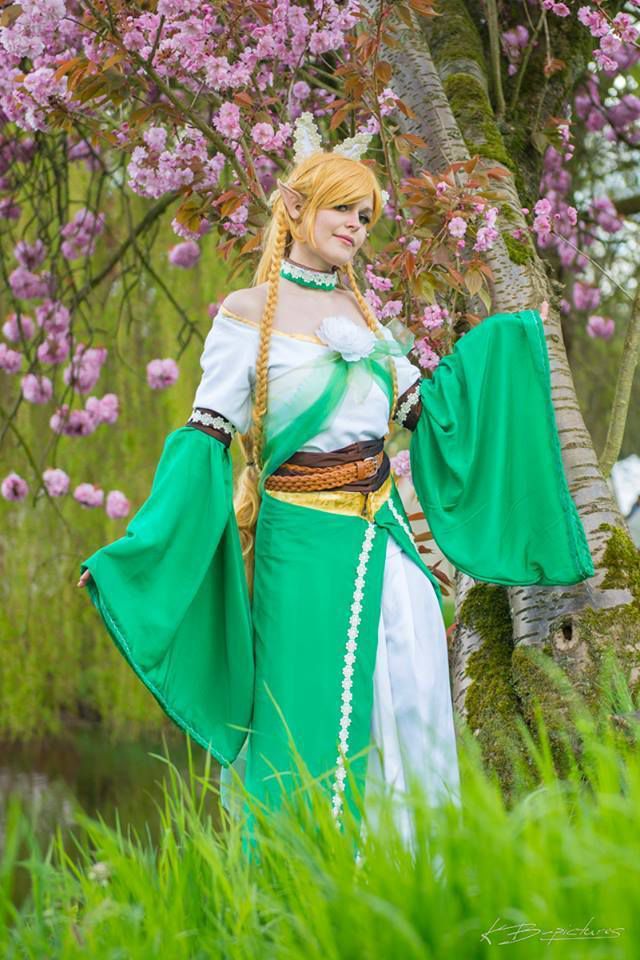 11. Any future super secret cosplay project in mind ?
I do not have a super secret cosplay project, I don't think I ever did a secret cosplay project. Most of the time I do spontaneous cosplay projects though, for example, I decided yesterday I would be cosplaying Terra from Teen titans at Sinmanga this year (this convention is two weeks away from now).
12. What are you doing in "real" life for a living ?
I'm currently a student. I also have a job as a social worker at the moment, where I take care of people with disabilities. I really do love my job and I can't wait to graduate to go work full-time.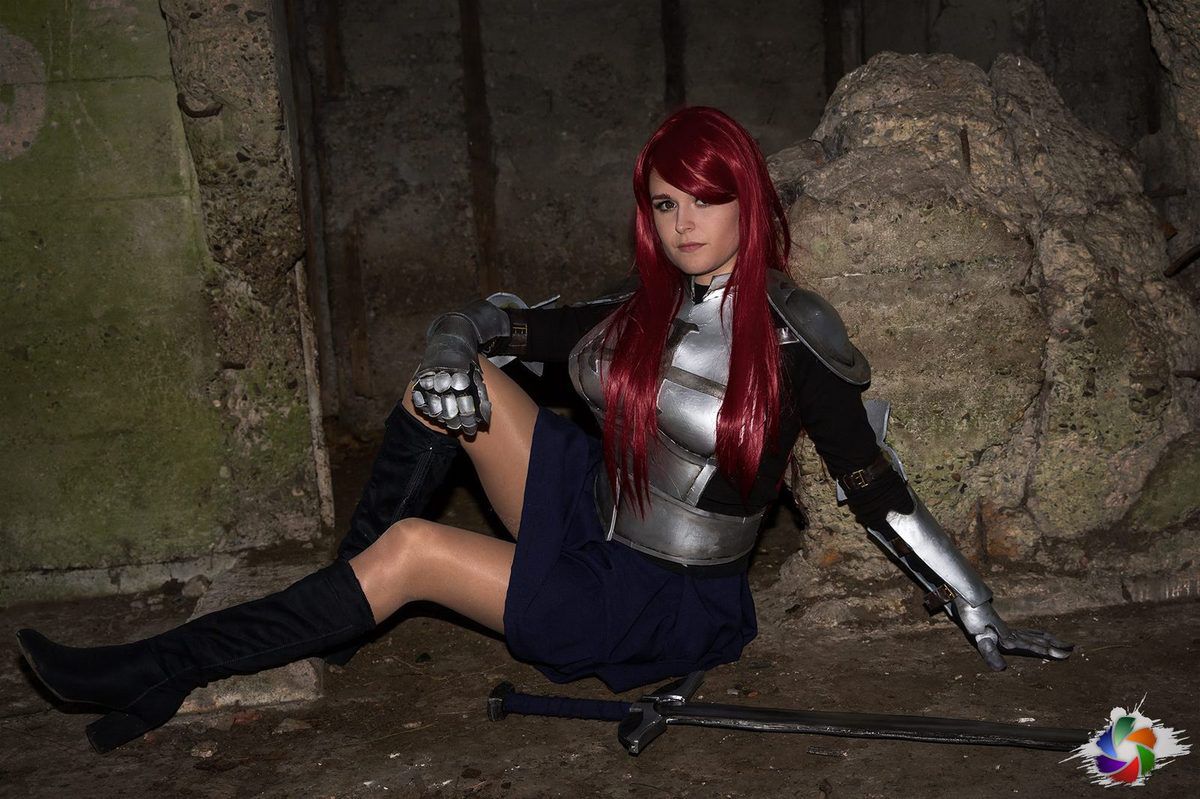 13. Your best experience from a convention ? And your worst ?
I had an experience which was quite bad and good at the same time. A few years back I entered the "anime got talent" show at Animecon with a friend. My friend was singing 'Let it go' as Elsa and I was playing the piano as Anna. When we came up on stage, our keyboard wasn't working. There was someone who came to help us, but after a few minutes, he gave up and left the stage. We stood there for 15 minutes, while around 1000 or more people were watching us, trying to fix the keyboard. We just started to talk to the public and make stupid jokes, since we actually had no idea how to fix a keyboard with all the cables lying around. So after those 15 minutes, another person came upstage and fixed it. When I think back of the situation, I still wonder why no one got us off that stage and I have to laugh about the whole thing. We ended up winning the competition, which made this such an amazing experience !
14. Any advice for cosplay wannabees or beginners ?
Don't be afraid to try new things out and make mistakes, so you can learn from them ! And never forget that you are cosplaying for yourself, no matter what happens. I think cosplay is supposed to be fun and you can have so many reasons to start cosplaying. Share the love !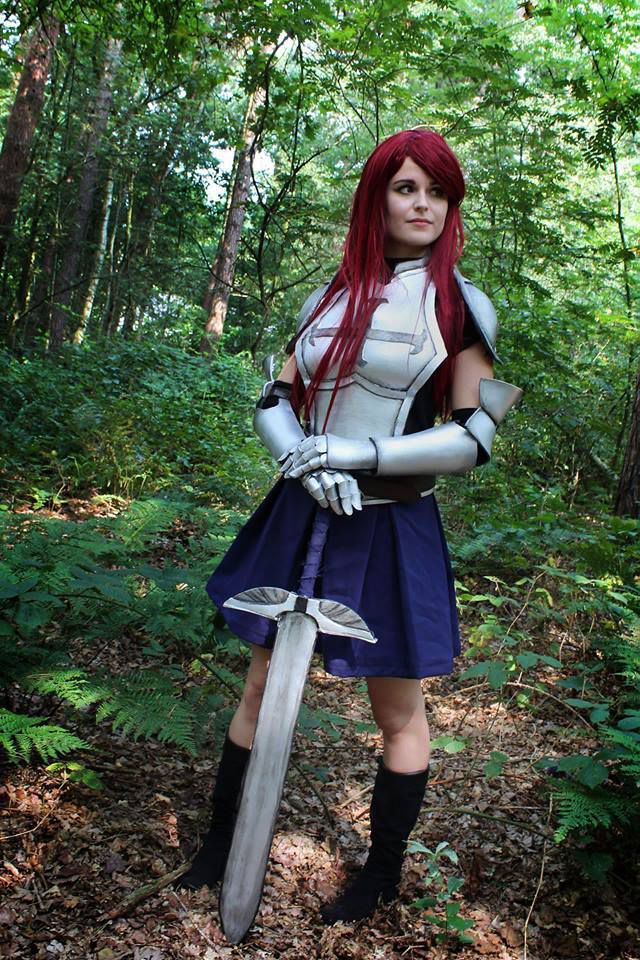 15. Do you have limits ? Some cosplays you will never make ?
I know that I will never do naked cosplays, since that is out of my comfort zone. I don't really say never when it comes to making costumes, since I try to improve my crafting and sewing skills. I have surprised myself with the costumes I have made so far. When I started out cosplay back in 2010, I never thought I would be able to make the things I do now. I still have a dream cosplay I want to make, and I think I finally have the skills to make it next year. This is a cosplay of Sesshoumaru from Inuyasha. I didn't had the make-up skills before, just like the crafting skills and the fabric altering skills. I have been planning this costume for 4 years now, and hopefully, I will be able to make this cosplay in the very near future !
I think it is really important to have an open mind about future cosplays. If it is your dream to make a way too big armor from Diablo, go for it ! It might take years to gain the courage and skills to make it, but if you are really dedicated, I'm sure everyone can make their dream cosplay costume one day.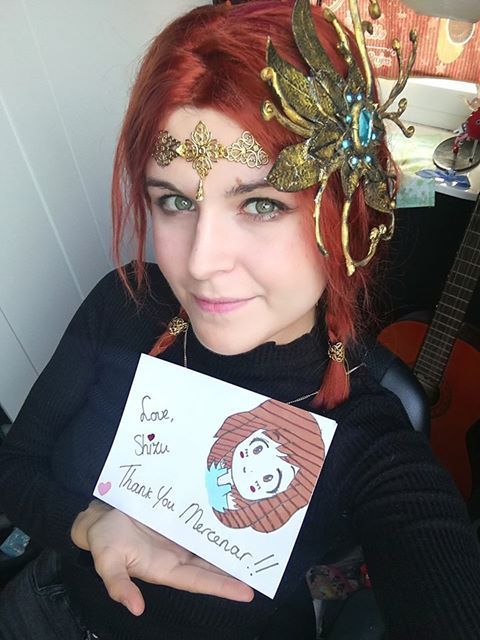 Her facebook page : https://www.facebook.com/shizucos/