Here is the interview of the great Snowflake from Belgium !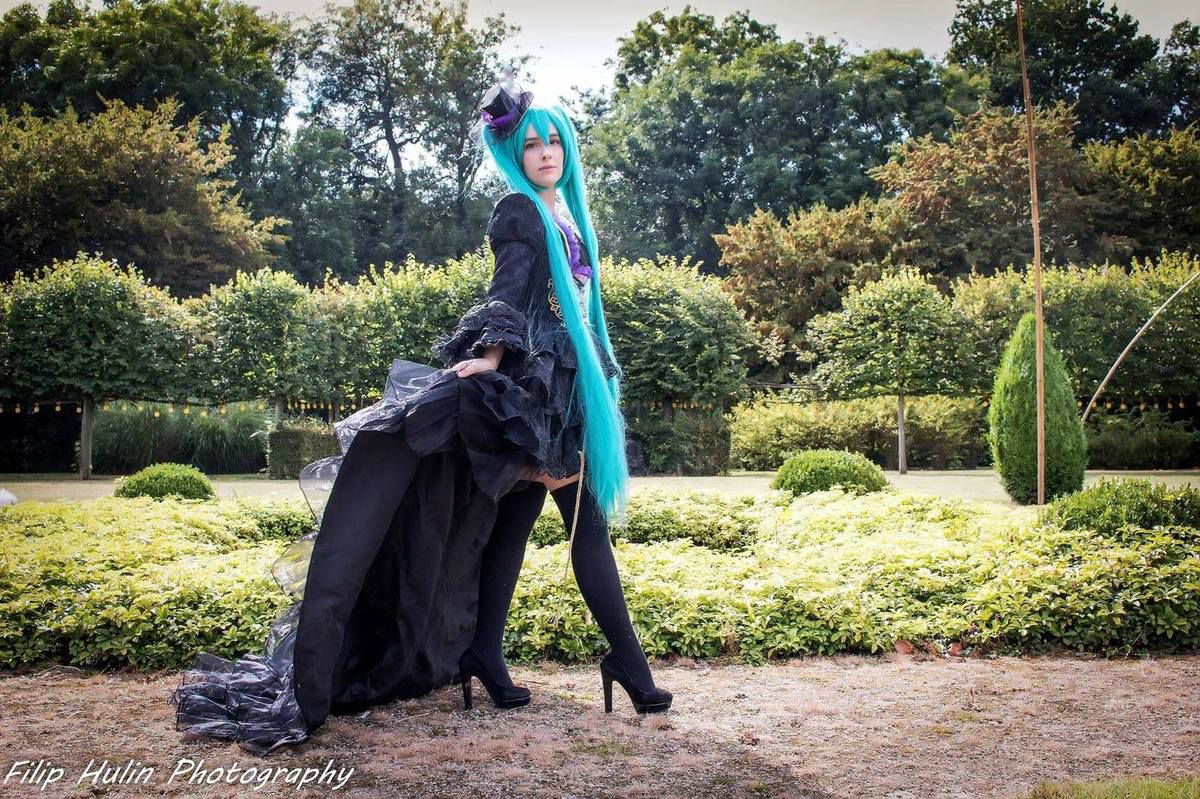 1. For how long have you been in cosplay ?
I started cosplaying in 2009, so this year its my 10th year in cosplay ! I can't believe time flies by so fast ! However in the first years of cosplay i only bought the costumes as i believed i couldn't make it. In 2014 i started with making cosplays , the first costumes i made where Shinku from rozen maiden and Elsa's coronation dress. So by myself, I believe that my cosplay adventure only started in 2014 when i made the costumes, so 5 to 6 years ago.
2. Cosplay is a time consuming hobby. how long does it take to craft your costumes ?
It's indeed true that cosplay is a time consuming hobby and especially when you work or study along with it. The time i take to make a costume depends on a few things. It depends on my schedule, if i have time or not or if family is around or not, then it also depends on my mood, if i feel like crafting or not. Elsa's coronation dress took me about 5 months to make it, 2 months for the cosplay itself and 3 months for the embroidery as it was done by hand. Shinku was done in a month. When i look at Dancer Honoka it's nearly a year due to all the details and it's still not finished.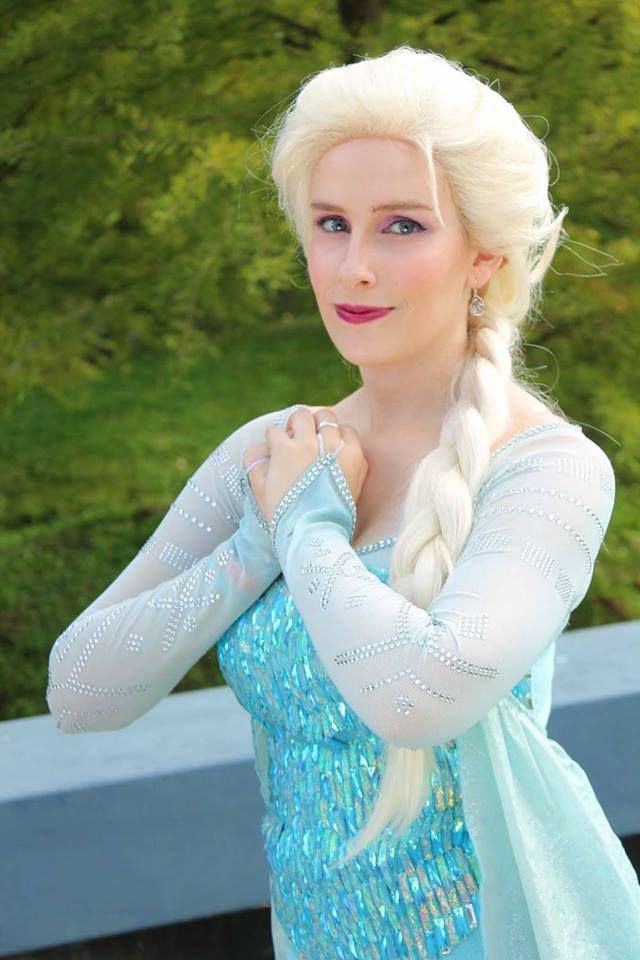 3. Any other hobby or passion besides cosplaying ?
I have a huge passion for ice skating, it's always been my hobby and i feel so alive and free on ice. Besides ice skating i also have a dance group named " STAR AiDOL". This is kind of cosplay but just dancing with the girls is what truly makes me happy. What i also love to do besides the cosplay is cooking, as in baking cupcakes, or cakes or other yummy sweets. I have days where i spend hours in the kitchen cooking and playing around with ingredients. My parents always ask me for baking bread-pudding !
4. What materials are you using for cosplay crafting, worbla ? Foam ? Can you talk about that a little bit ?
To answer this question i'd like to use Honoka as an example. While crafting this cosplay i used materials such as fabric, more specifically polyester fabric. I searched weeks for the perfect color but it was truly worth it. An other material i used besides fabric was lace and ribbons, ribbons are really useful for making lines on skirts or on collars. It saves you time from cutting strokes out of the fabric and stitching the sides to make sure it doesn't fray. Ribbons make the costume look nice and neat while fabric strokes don't. Using lace on a cosplay usually makes it feel and look really royal and romantic, but this is my opinion.
Honoka also has worbla, it was my first time working with worbla and i was truly scared to use it, but i had a little help. I used the books of Kamui cosplay, they are truly helpful and full of tips. For example making a worbla sandwich with foam in between, when i did that i was truly happy with the results ! When working with worbla it's always but to make a sandwich when you are making armor or so. When you start to paint the worbla it's recommended that you first put a base line of gesso, several layers of this makes the worbla look smooth. I personally did about 7-8 layers of gesso to make it look smooth.
For details you can use worbla, ribbons or even embroidery. I personally love to create the details through embroidery because i adore the look of it and the effort it gives to make them. When embroidering it's best to first do the outlines and then fill it up. You can also use puffpaint under the embroidery to make it look more voluminous.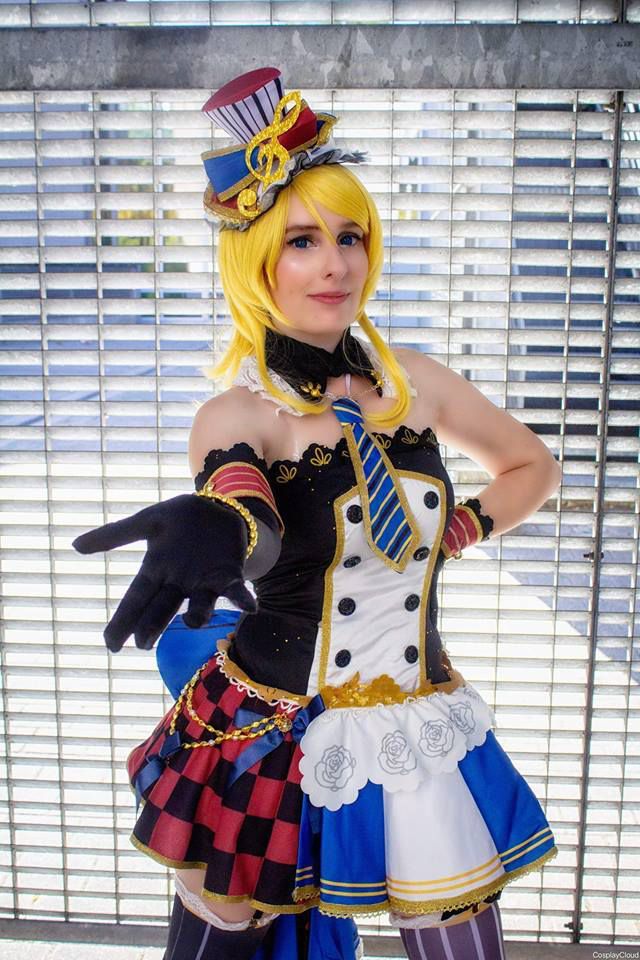 5. Do you have any favorite cosplayer ?
I adore Calssara ! She has always been and still is my cosplay muse, she's sweet and talented. She has such a lovely smile and makes my heart skip a beat if i get to see her or talk of her. Calssara is amazing in anything that she does, i met her at a local convention in 2011 i think. She was so sweet and looked really pretty, since that day i've always followed her and tried to support her the best i could. When i had some trouble in the cosplay world, Calssara was there to support me and give me tips and tricks how to deal with such events. I hope to one day do a photoshoot with her and judge a competition with her.
6. Did you hurt yourself while making a cosplay or in convention ?
I did both. I hurt myself in a convention when i was wearing Elsa. I had just bought new shoes and made them look like Elsa's ice shoes, but what i forgot was that when you go to a convention in new shoes it gives you wounds. This is what happened to me, i had missed my bus and had to walk all the way to the convention in the new shoes, when i got there my foot was all bloody and it hurt to walk around. I was stubborn and continued walking but the day after i couldn't walk for like three days without pain. Lesson learned. I also hurt myself in Honoka, i burned my hands with the heat gun while heating up the worbla.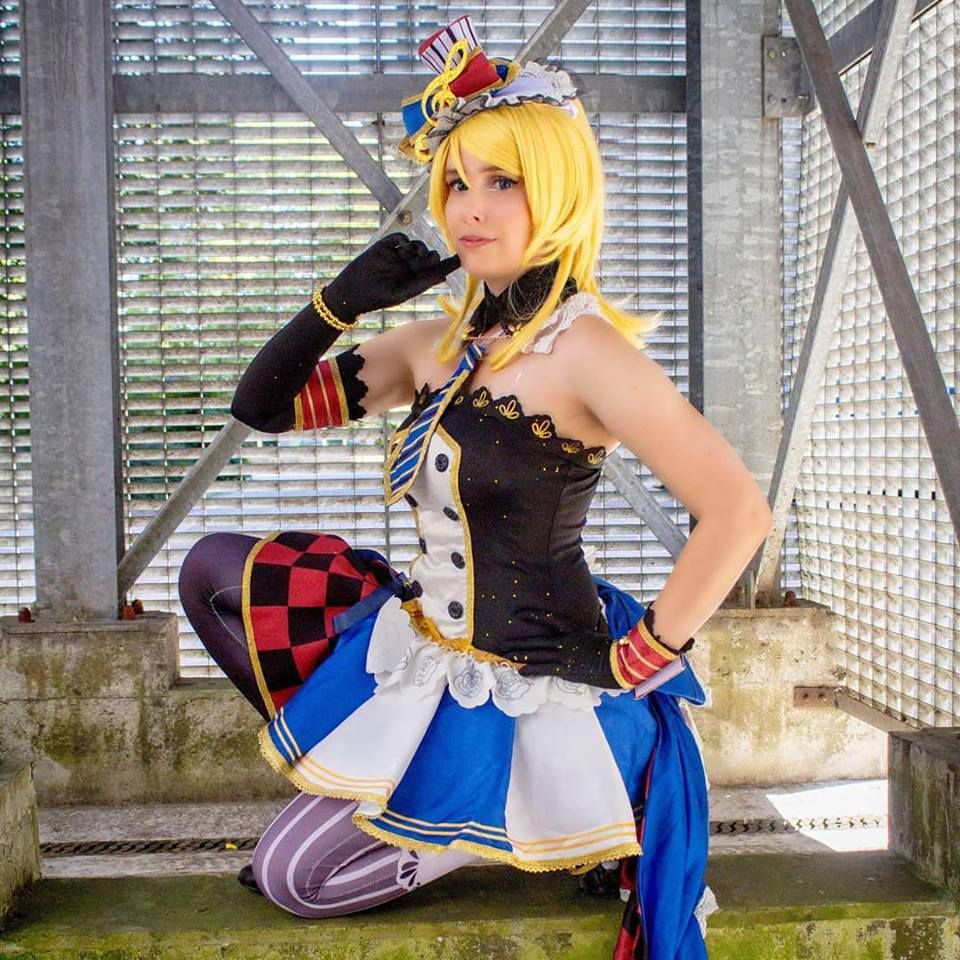 7. Do you sell your old cosplays, or just keep it in a huge closet ?
I do sell my old costumes because i can use the money to invest on new costumes ! I also need to sell them because my closet is too small to keep the cosplays. I even used my mom's closet to store some of my costumes, the rest is in boxes folded just as the wigs.
8. Who taught you to craft your cosplays ? Your family ? By reading books or watching youtube tutorials ?
I honestly taught myself when it comes to sewing and embroidery. I just usually make a dummy first and then i feel like doing it on the real fabric, we learn from our mistakes and who doesn't try, doesn't learn. When it comes to worbla and armor i used the books of Kamui cosplay, and wig styling was from a workshop i once followed on a convention.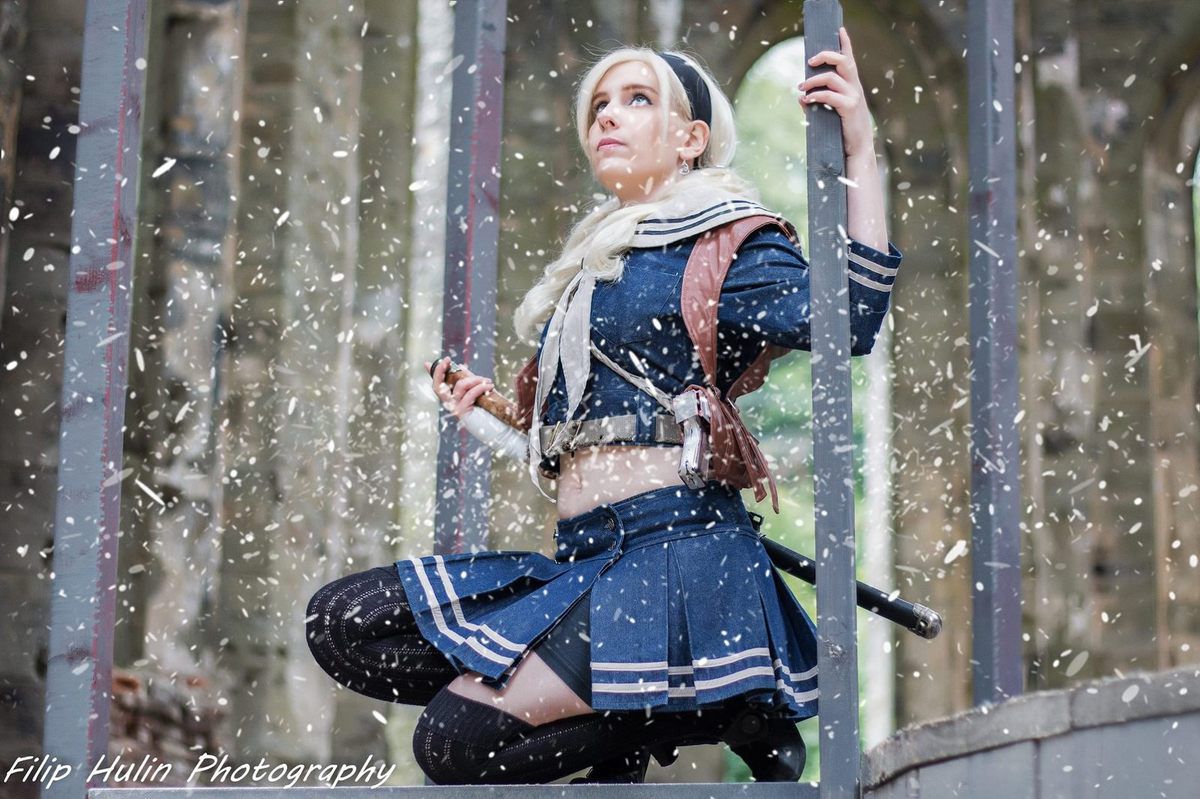 9. Which conventions are you going to this year ?
This year i'm definitely going to Made in asia, Facts spring, Atsusacon, Manga & cosplay festival, Facts Fall.
10. What is your limit budget for a cosplay ?
I don't really have a limit for cosplay if im making it myself, because i feel that if you give a limit budget you will restrict yourself into making cosplay . My most expensive cosplay is rapunzel, she cost me €500-600. My cheapest cosplay is Idol Asuna as it was sponsored.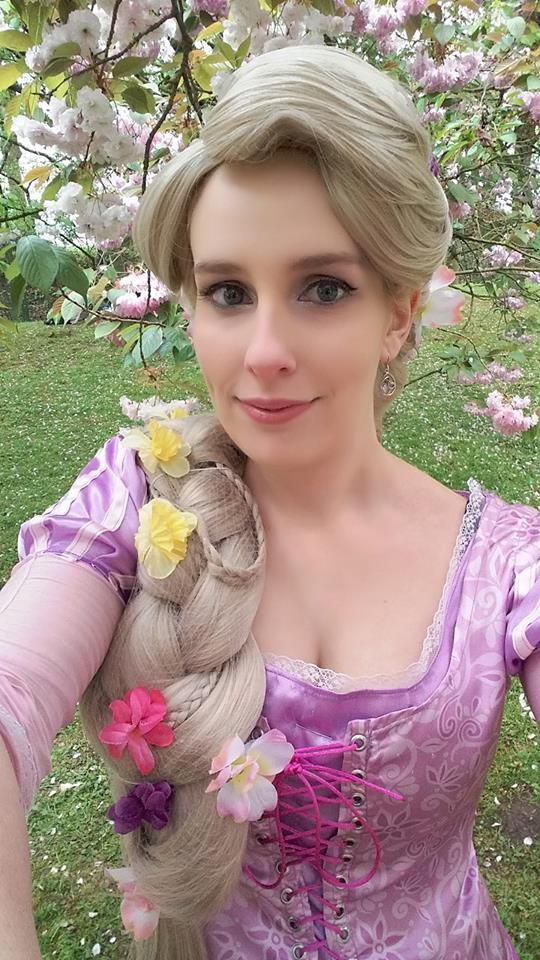 11. Any future super secret cosplay project in mind ?
If i would tell it wouldn't be a secret anymore... but no i don't have any super secret cosplay, i do have a future project that i really wanna put in action but i need a lot of money for that sadly. Anyhow that project is princess Anastasia .
12. What are you doing in "real" life for a living ?
I'm currently studying and doing a part time job in vacation to have some cash for cosplays and other stuff. Then in weekends i have a princess business where i do parties for children and charity events !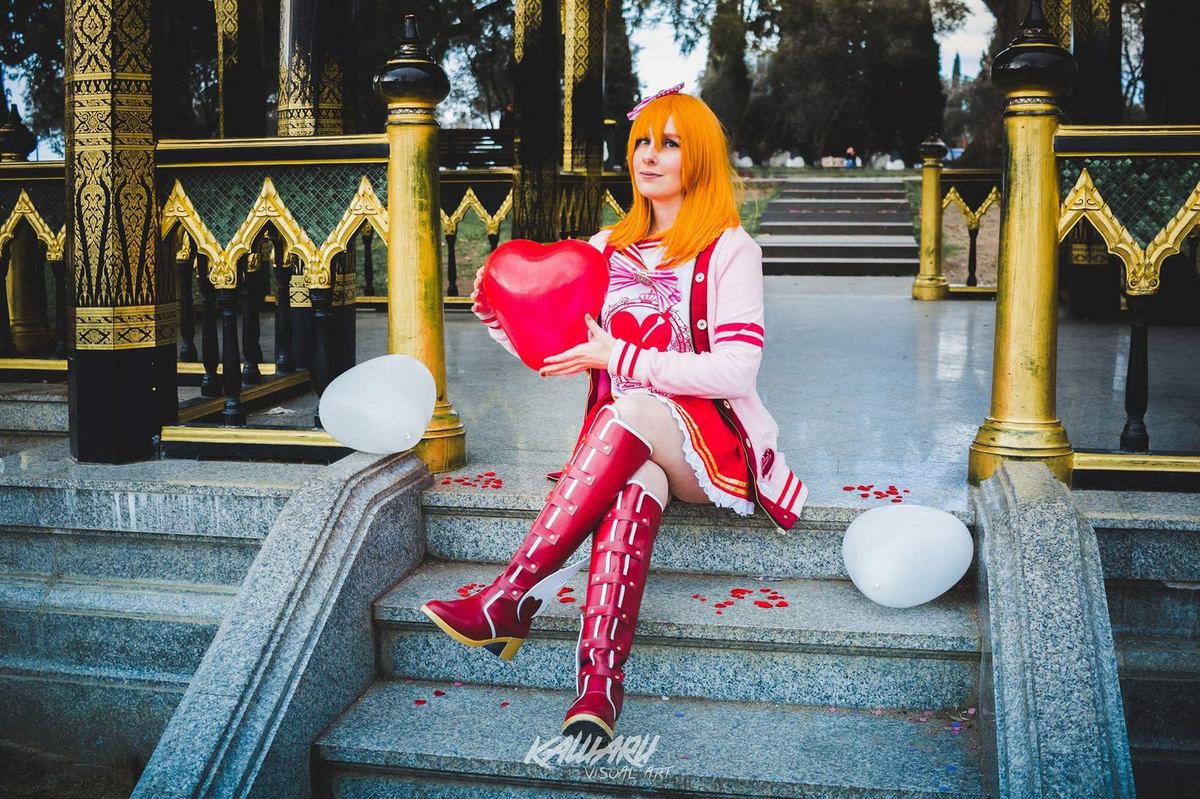 13. You best experience from a convention ? And your worst ?
My best experience was at comic con Brussels, i was participating in the semi finals with a friend as Anna. I told her that passing to the finals alone would be more than enough for me. My parents had told me before that i wouldn't pass and that i should give up, it gave me a slight sad feeling and did make me wanna give up. However i continued and put the best performance i could and so the results came out. There would be 10 finalists and 8 where already chosen , my friend was one of them and i was super happy but also super nervous. The 9th finalist was then said and i first didn't hear it but after a short bit i realized they said my name. I started crying and got on the stage straight into my friends arms. It was a great moment because i showed my parents i could make it to the finals in Anna and i could do it despite everyone thinking i couldn't. Later on that day i was outside with another friend talking when a french little girl came running down the stairs yelling "ANNA", i turned around and she jumped into my arms. She was so excited to see Anna and even though i couldn't speak French i did the best i could.
My worst experience on a convention was as a judge. On facts fall i was a judge and we picked the winners with care, after the competition i was talking to one of the winners and taking pictures, when an other contestant came to me to ask for feedback. I would gladly provide feedback but as i was speaking to someone else she startled me, then i said that i had to check my papers and she wasn't happy. I told her honestly that i couldn't remember her act and asked if she could maybe tell it again as i didn't had the papers. She was more furious then and refused to tell me, i then told her that i couldn't give specific feedback other than that others where better than her at this moment. She then started to insult me and my cosplay's as well as the winner that was standing with us. I was slightly mad that i said i wouldn't have another word with her anymore due to the way she was acting. I went to the other judges and explained what happened and they agreed. The boyfriend of one judge even helped as he didn't like the tone that the girl had towards the girlfriend (judge). This was the worst experience because i don't think you should scold anyone or be rude to anyone.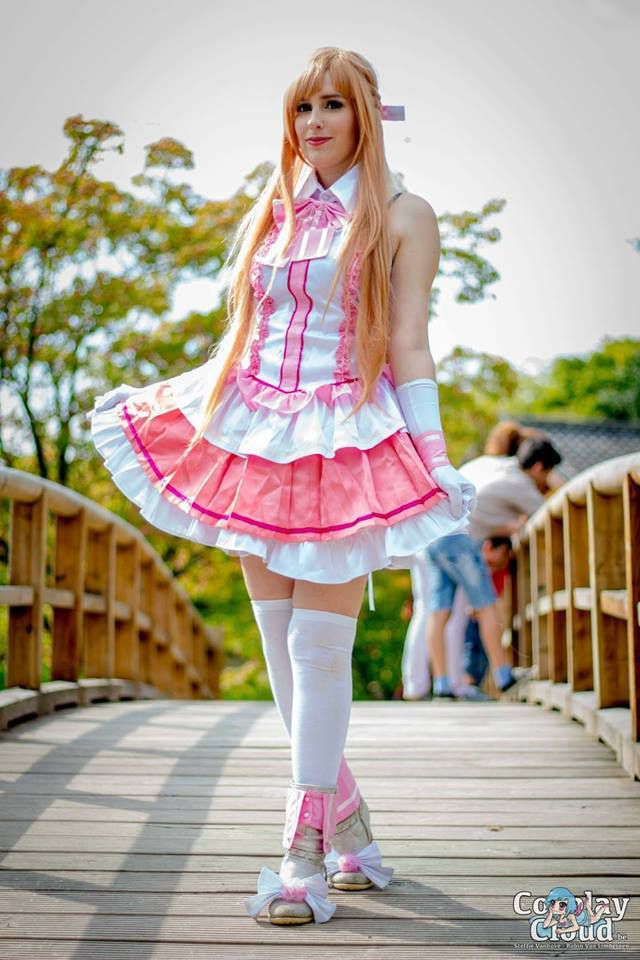 14. Any advice for cosplay beginners ?
Cosplay how you like and who you want. It doesn't matter if there are two of the same character as long as you enjoy yourself. What's also important is to not listen to any rumors about any cosplayer and just find out what the cosplayer is like on your own. Everyone has a past but everyone deserves a bright future. When you feel like making cosplay's just go for it ! Even if you fail a 100 times that 101th time will be the goal line ! So basically whatever happens get back up and continue. The cosplay world isn't always as bright as people make it look like but if you work hard and do your best then you can be everything you believe. Don't be afraid to ask for help to anyone, photographers, make up artists, other cosplayers etc. If you need any help i'd be even willing to help you the best i can.
15. Do you have limits ? Some cosplays you will never make ?
I think I will never crossplay again. I did it once but i think i wont do it again anymore ! I will also never make a cosplay of an anime i don't like. Other than that i don't think i have any limits.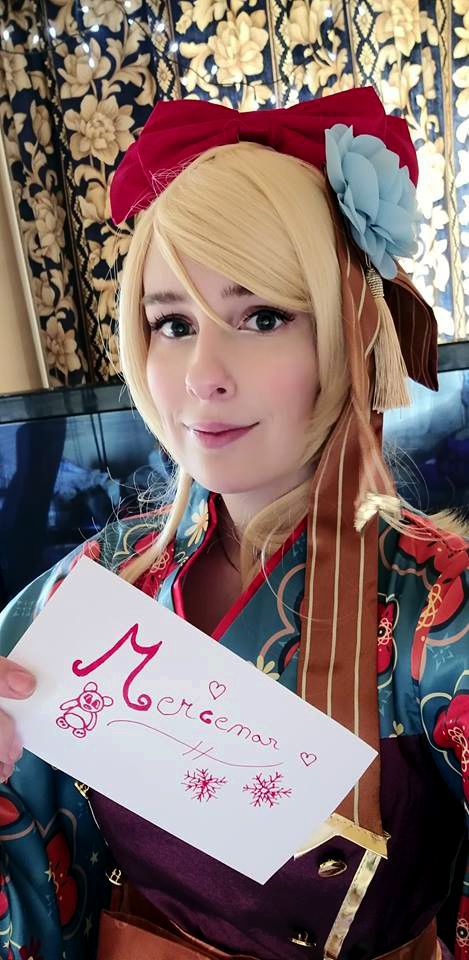 Her facebook page : https://www.facebook.com/CosplaySnow/
Her Deviantart page : https://www.deviantart.com/sakykeuh