Here comes the interview of the inspiring La Dutchessa, a model from Holland !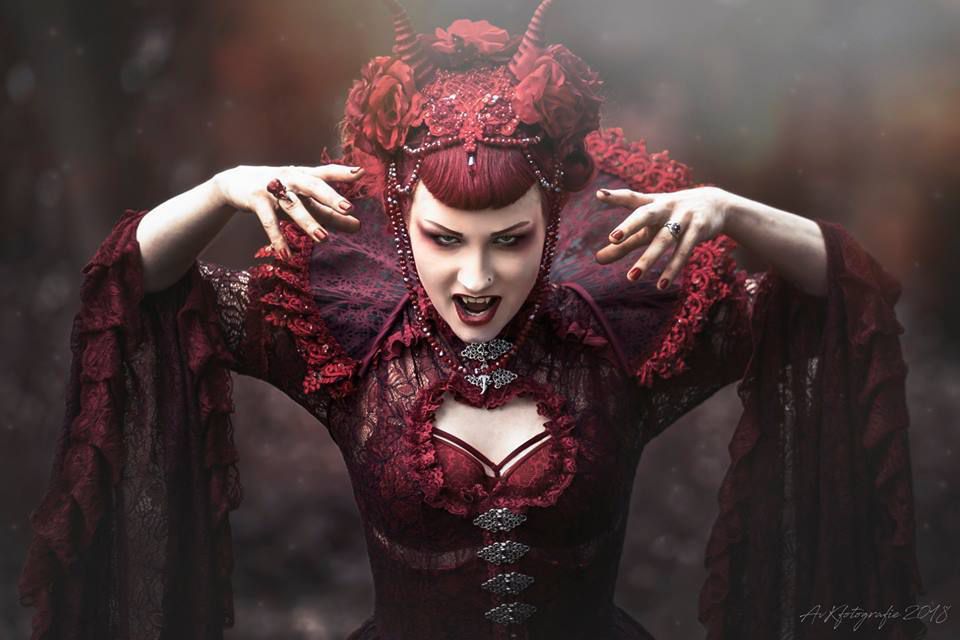 Photo by Avk Fotografie
1. For how long have you been in photo modeling now ?
I have been a model since 2008, when I was 28. So I guess I'm a late bloomer ! Actually due to health reasons I have gone from 1-2 shootings per week to about 1 per 1-2 months plus 1-2 events per month. Quality over quantity is the key.
2. Is that your real job ? Do you live from it or is it just a passion on the side ?
Since I am not the age nor size to be a standard model I do it mainly as a hobby. I do get sponsorships (for instance in clothing or accessories) or payments for particular shoots or events and for some websites. I wish experience, talent and dedication would be the most important, but when it comes down to it even in the alternative scene you mainly need to be young and skinny… I am trying hard to work against that image though ! I work 4 days a week as a music and arts teacher and spend my weekends doing awesome stuff ! And actually that is fine, because not doing this as a job gives me enormous artistic freedom.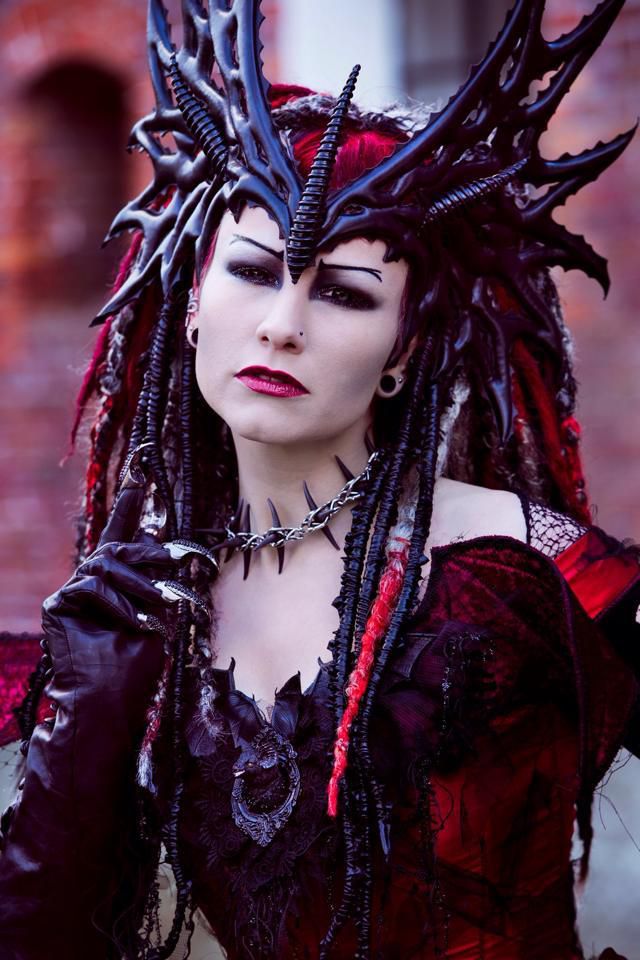 Photo by Elvire Photography
3. Do you also do body painting ? If yes, can you talk about it ?
No. Well no full body painting. Because of my job I cannot do any underwear, nsfw or similar shoots. That would cost me my job as a teacher.
4. Can you describe a typical day in the life of a model ?
Well as one would expect my normal day to day life is not very glam… but being a model isn't really either. In preparation of a shoot in the days before I mostly make or gather my own costumes, prepare a moodboard for the make-up and overall look and talk with the photographer about the concept. On the day of the shoot I almost always do my own hair and make- up, drive there myself, dress myself and give a lot of creative input in the process of the picture.
That is why I don't see myself as a model but more as an artist who uses her body as a canvas and works together with the photographer on a project. Since I am not a healthy person (I have arthrosis) a day of shooting is so challenging that afterwards lying on a couch in a onesie is the best treat! Most of the time I need about 2 days to recover. That is why I am not doing a lot of shoots anymore.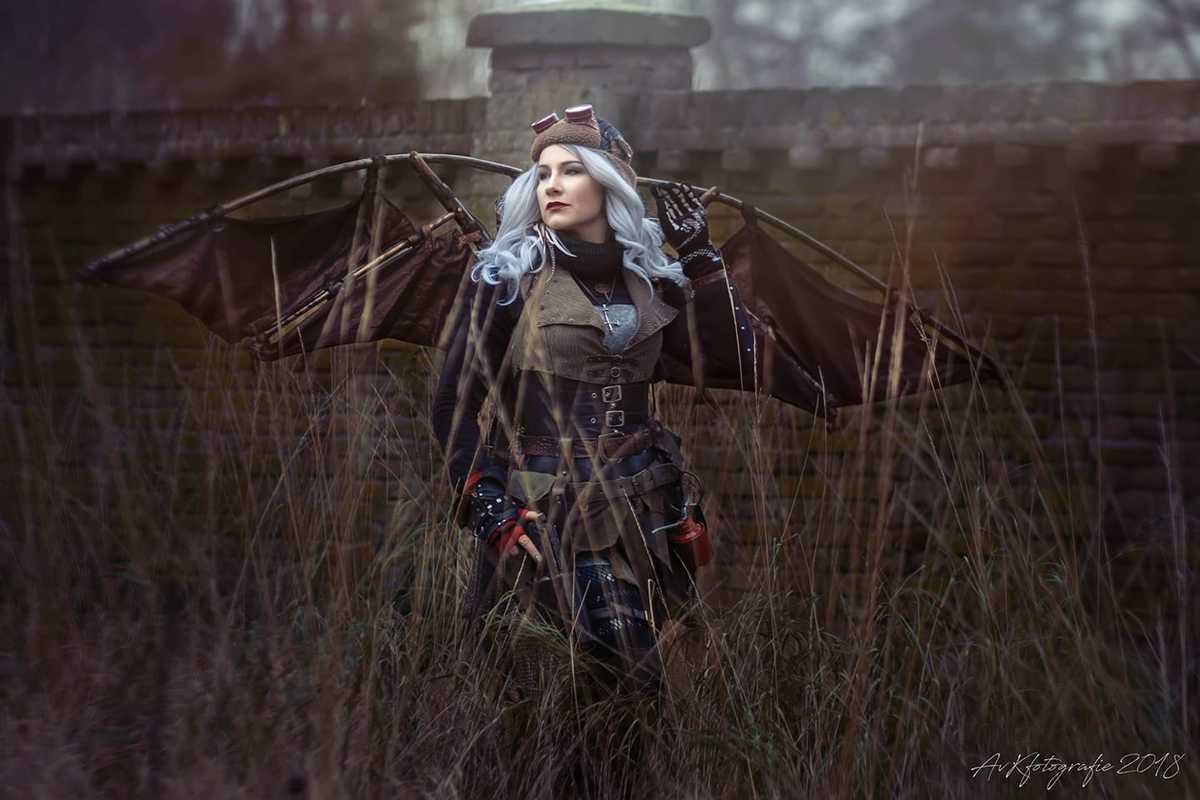 Photo by Avk Fotografie
5. What do you think about cosplay ? A lot of cosplayers goes for lingerie shooting these days. The line between model and cosplayer goes thinner. Do you agree with that ?
To be honest this is quite a pet peeve of mine. I do cosplay for cons and events sometimes, for instance Amber from Sucker Punch or Miss Yves from Penny Dreadful…. But most of the time my creations are my own idea and people calling that kind of work a cosplay is a bit insulting. There is a clear difference between recreating a character or making your own. Or not even being in character but just designing a stunning look. Cosplay is part of fantasy.. but fantasy, goth or historical reenactment certainly are not cosplay most of the time.
The sexualisation of cosplay but also of alternative modelling has been quite a trend but also something I stay very far away from. People can do whatever they want and can rock whatever look they like, but my reasons to make and wear costumes have nothing to do with this kind of modelling. For me it's about making the costumes, designing a stunning look and seeing the reactions on a festival or after posting a shoot pic.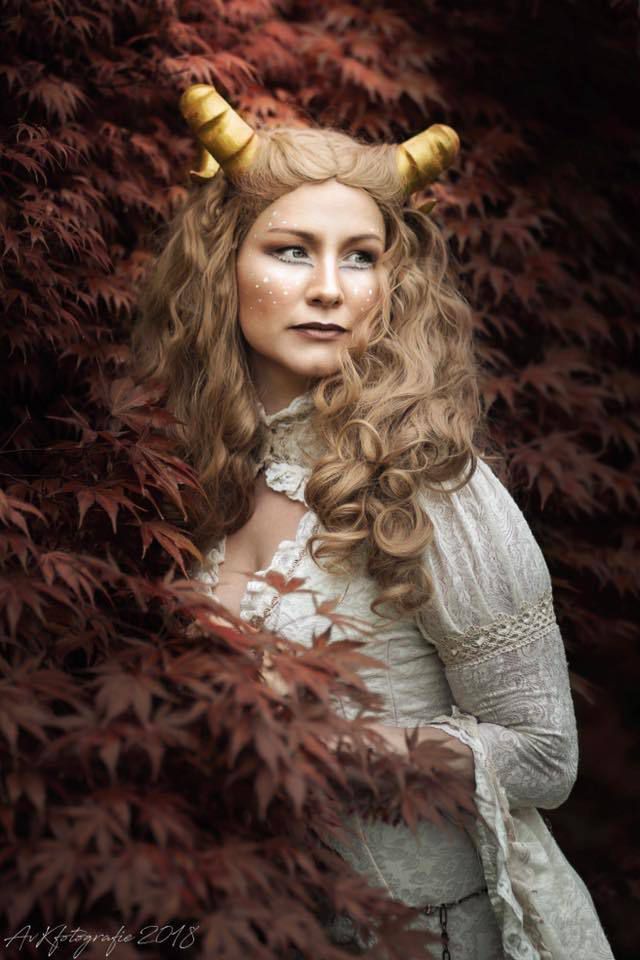 Photo by Avk Fotografie
6. Are you sometimes criticized or judged by people ? Social media can be great for free advertizment but also terrible and things can go wrong very quickly.
Well most of the time the comments are lovely and people are great and supportive. The only negatives I have encountered where people thinking I am arrogant (which is the opposite of how I am!) or photographers/ designers commenting on my age signs or size.. which can be quite insulting since being almost 40 just simply shows on your face and body. Otherwise I actually have a great group of loyal followers and friends that show their love for the hard work that goes into the pictures.
7. Do you sell prints of your photos ? Do you have an online store or do you plan to have one ?
No, although I have gotten some requests lately. I don't see this really being worth the effort. Some photographers have used pictures on calendars, posters or books but I have never gained from this.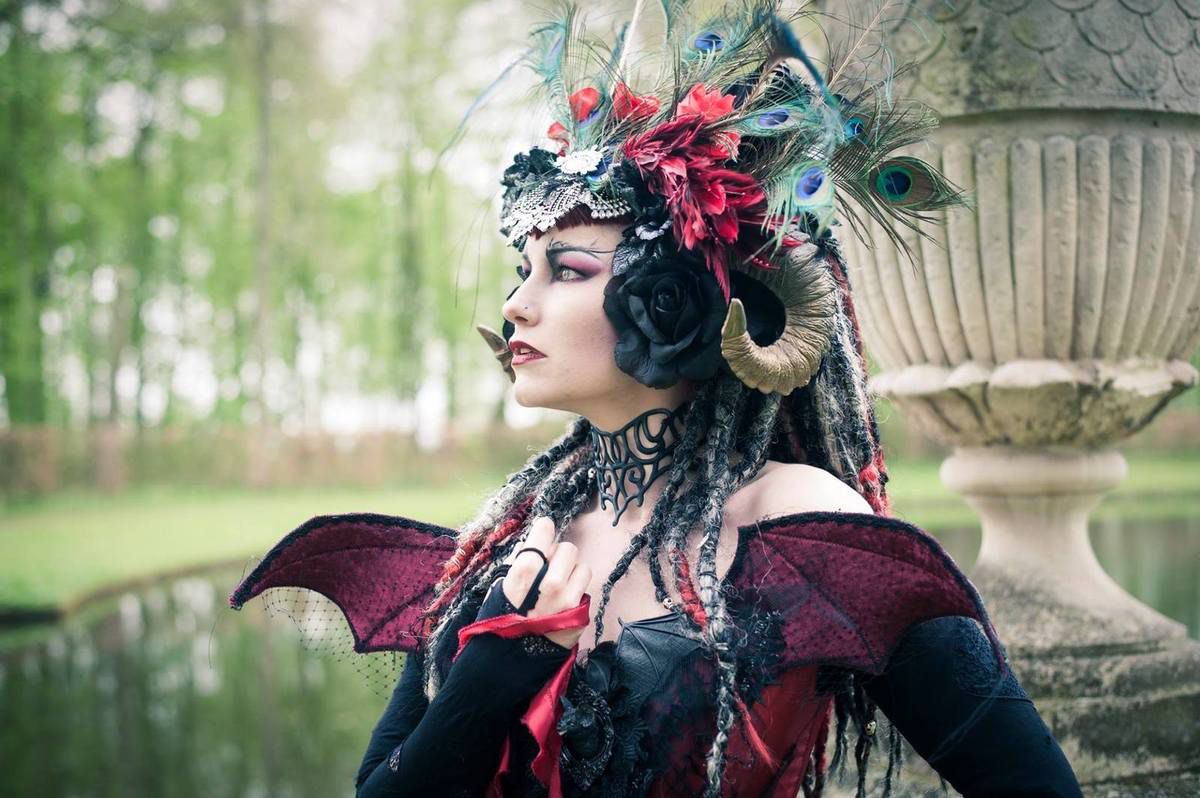 Photo by Lux Immortalis
8. What are your sources of inspiration for bringing new shooting ideas ?
Television series and movies mainly, mixed with Instagram heroes and costumes I get from some very talented designers I work with, like "Oh, Marisha!" or "Somnia Romantica". Or I get a headdress that needs a matching outfit. I Just got a gorgeous one from Candice Angelini, that needs an outfit to do it justice. I will either sew something for it or look for the perfect look. And mostly I just have a ball or event that has a dresscode or theme. The last one was a Victorian Fancy Dress Ball by la Rose Couture, where we decided with a group to do a historical take on modern dc characters. I was a victorian Poison Ivy.
9. What do you think about patreon ?
I don't think it is the place for models.. from what I see from models around me the only pictures that seem to gather patreons are NSFW ones and since that isn't my cup of tea I never tried it… I do support a band there, which seems to work better. But even they don't get rich from it. I have no idea what is a good platform though and am still looking for it. Having your own portfolio website is a very clean way that lets you control your content best. So that's what I do have.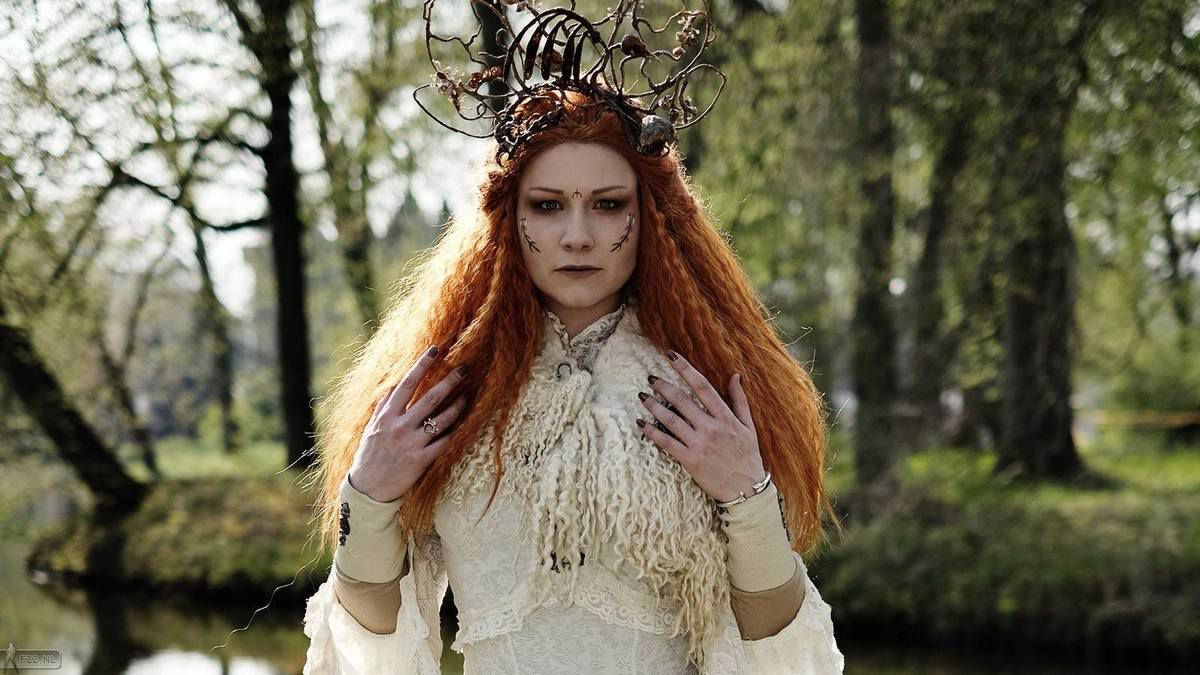 Photo by Marcel Fotografie
10. How do you find good photographers, and good places to do shootings ?
I have a small circle of photographers that are excellent. I have met most of them on a dutch forum back in the days called GothicModels, that doesn't exist anymore. Other sources are the fantasy events in the Netherlands, like Castlefest or Elfia. As for locations having a good network of experienced people works. They give each other great insider tips!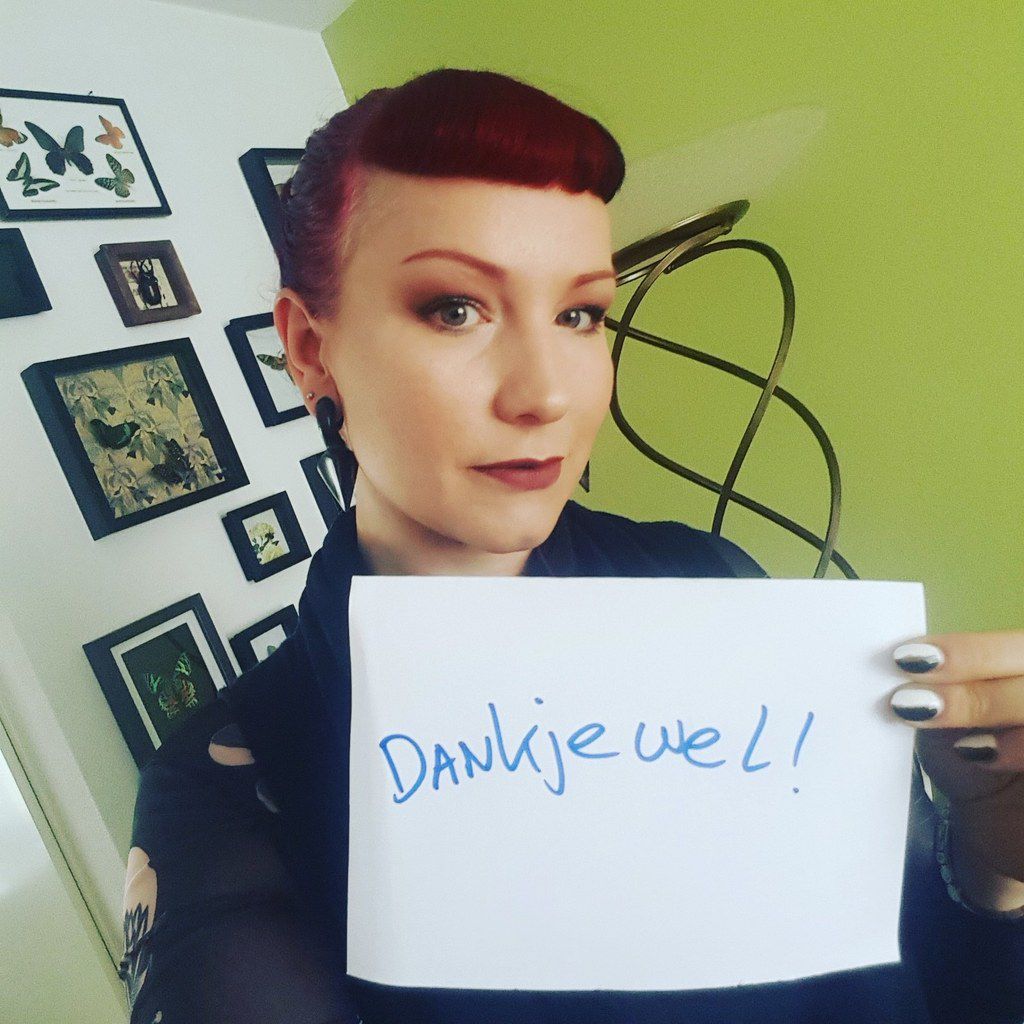 Her facebook page : https://www.facebook.com/Ladutchessa/