And another one from our beautiful country with the interview of the talented Shien Cosplay from Belgium, I met her at a convention, she was nice ! Her cosplays are almost only Witcher related for the moment but she always has great shooting locations, often with real horses. That's pretty neat.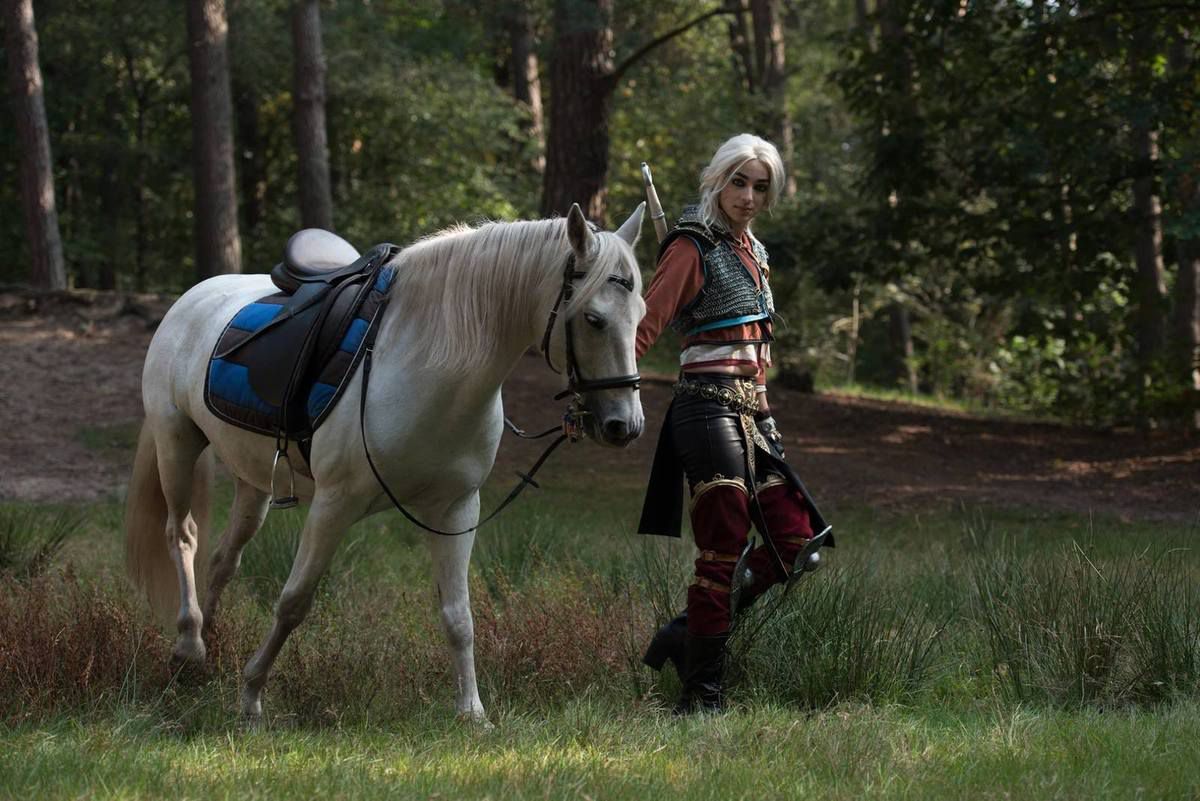 1. For how long have you been in cosplay ?
Not very long yet ! I finished my first handcrafted costume in 2016, which I made with the help of family and friends back then. It was Ciri's classic outfit (from The witcher 3). After that I got bitten by the cosplay bug and started crafting costumes by myself. In 2014 and 2015 I went to a convention in costume, but I didn't consider myself a cosplayer back then, nor did I expect to become one.
2. Cosplay is a time consuming hobby. How long does it take to craft your costumes ?
It depends on the complexity of the costume and how busy I am in real life. The most time consuming costume was Ciri's DLC Zerrikanian outfit which took me about a year (including improvements and remakes of a couple of costume parts) and the quickest one to finish was Corinne Tilly which took about a month. Both were made while working on my master project for school, so I didn't have a lot of spare time. I can't say how many hours they took though ! I tried keeping track of that but I'm way too chaotic.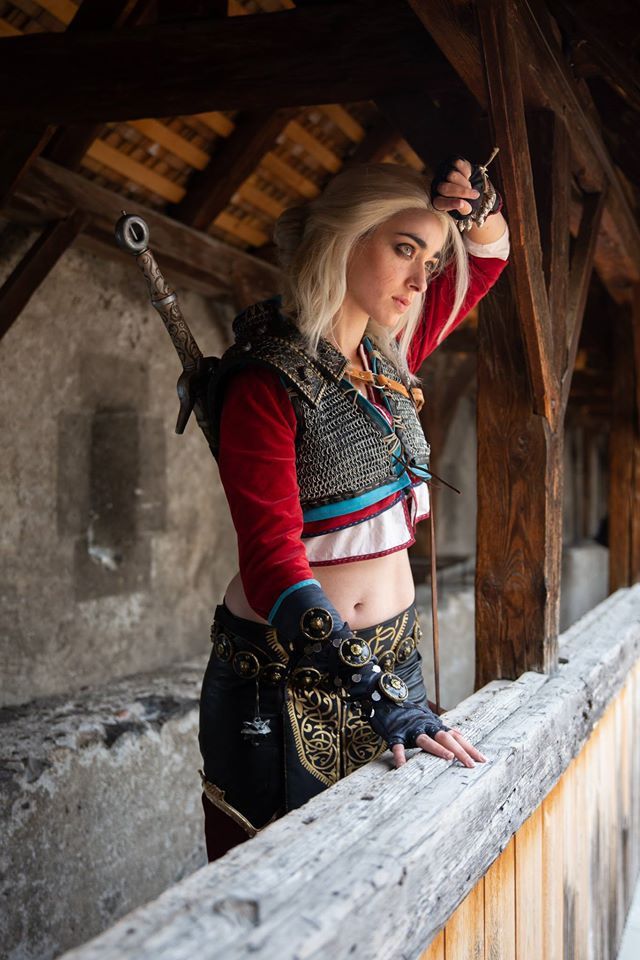 3. Any other hobby or passion besides cosplaying ?
Drawing and horse riding ! I've been drawing as long as I can remember and it's still a dream to find an art-related job. Equestrian sports is something I've been doing since I was a child and I can't imagine a life without horses. Gaming is also something that I enjoy !
4. What materials are you using for cosplay crafting, worbla ? Foam ? Can you talk about that a little bit ?
I use a bit of everything. I've been crafting with worbla, foam, super sculpey, resin and at the moment I'm learning 3D modeling so I can print small costume parts for upcoming costumes. Sintra/PVC is something I want to discover too. One of the things that made me fall in love with cosplay are all of the possibilities, materials and techniques you can learn. It never gets boring !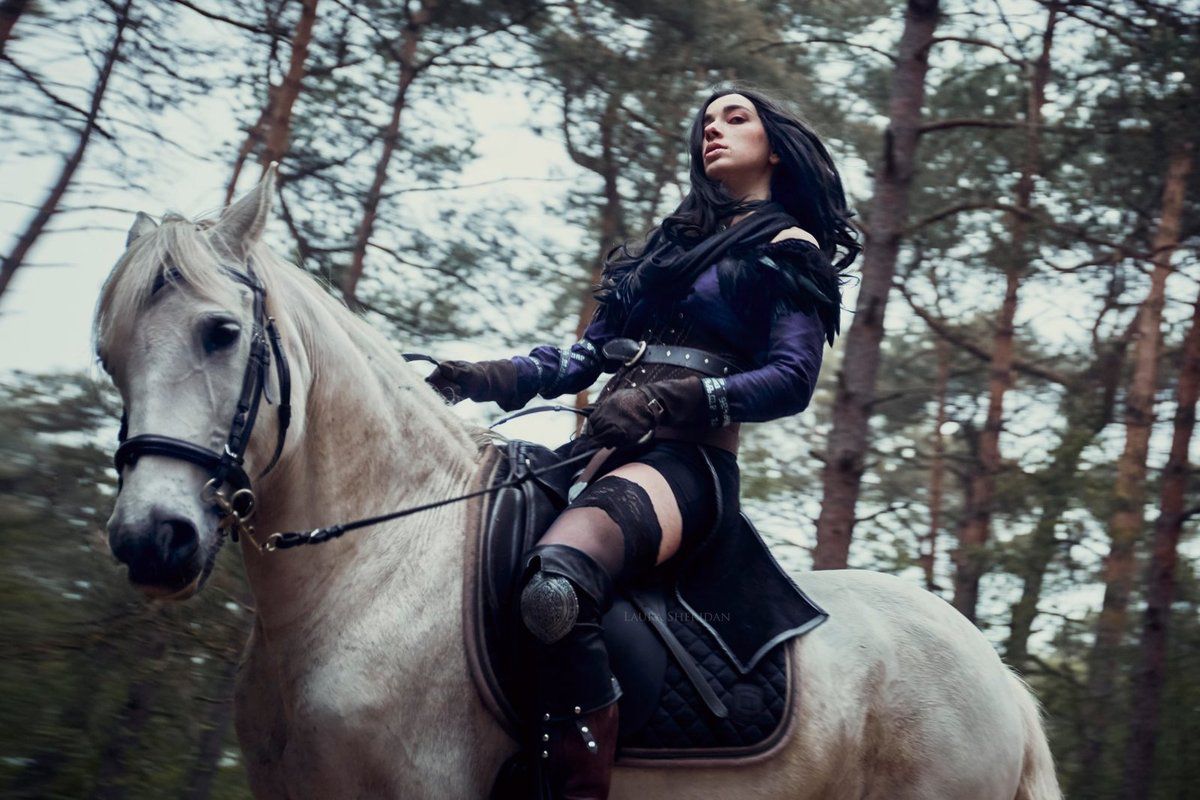 5. Do you have any favorite cosplayer ?
I don't think I really have a favorite, but there are many cosplayers that motivate and inspire me. Many cosplayers are specialized in something specific.
6. Did you hurt yourself while making a cosplay or in a convention ?
I'm a super clumsy person so it's safe to say I bled on each costume I think. Sometimes pieces of a costume don't fit that well either and you find out the painful way. I had made a new pauldron for Ciri for example and it gave me a swollen shoulder the first time I wore it. I also remember my face being all sore and red and my eyes burning after cosplaying 4 days in a row at Japan expo, since my face is not used to makeup. But luckily I never seriously hurt myself !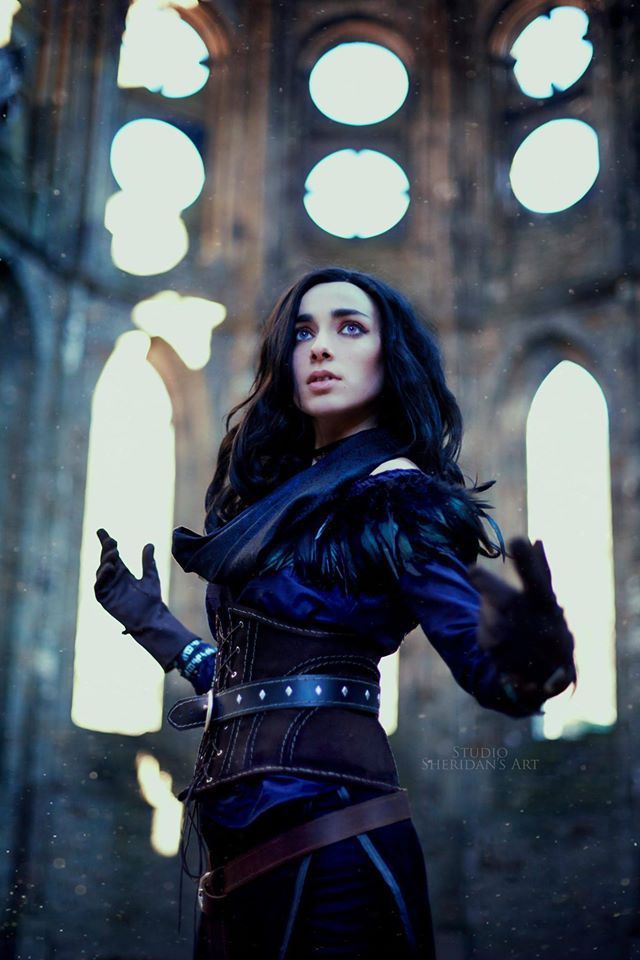 7. Do you sell your old cosplays, or just keep it in a huge closet ?
One of my weaknesses is the inability to throw away stuff, especially stuff that took so many hours and money to build. So far I'm hoarding my costumes, but it won't be long before I really need to sell them or throw them away as I simply don't have enough space. Sadly for me my closets and boxes are full so I need to find solutions for future costumes.
8. Who teached you to craft your cosplays ? Your family ? By reading books or watching youtube tutorials ?
Mainly tutorials on youtube. I also have learned quite a bit from my sister in law and brother (they had a hacker space so it was a great place to craft). Both my sister in law and grandmother taught me a few things when it comes to sewing, but most is self-taught. I still have a long way to go though ! Other cosplayers have also been super helpful and friendly towards me and of course there are also books like those made by Kamui cosplay.
9. Which conventions are you going to this year ?
Certainly facts fall ! I hope to go to Elfia Arcen and Castlefest as well. Maybe Elftopia. I'm not sure yet if I'll go to other cons this year.
10. What is your limit budget for a cosplay ?
Usually there is no limit. I only make a couple of costumes each year, but I often use quite expensive fabrics and materials to get the effect or feeling that I want. If I can't afford the materials for a certain costume I will work on other costumes until I can actually afford it. I really love working with natural fabrics and real leather, but that's super expensive.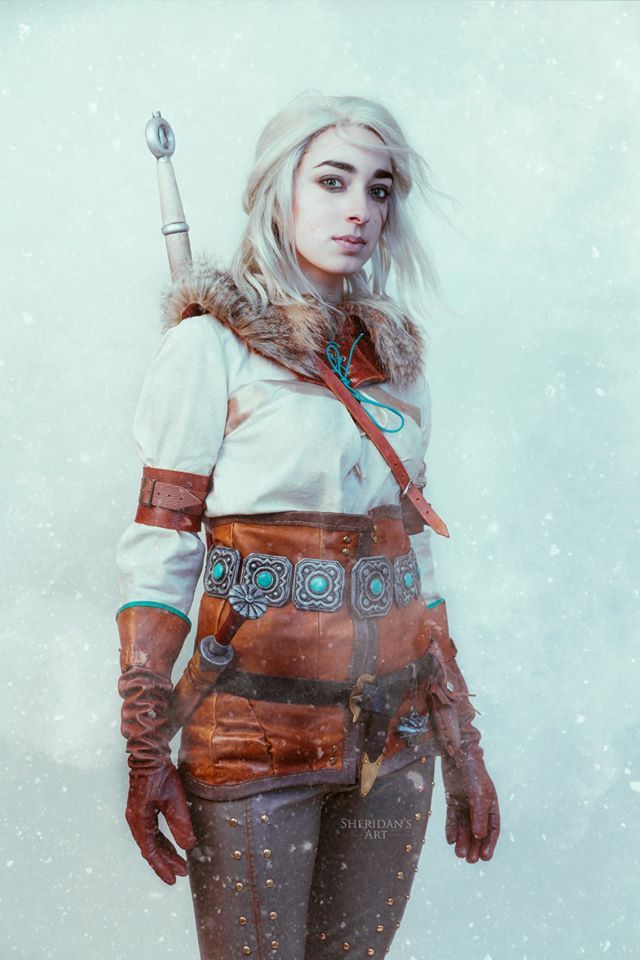 11. Any future super secret cosplay project in mind ?
I'm really awful at keeping projects secret. If I get excited about something I won't stop talking about it. Posting WIPs on facebook or instagram stories is also just an excellent way to keep me motivated and to see my own progress.
12. What are you doing in "real" life for a living ?
At the moment I'm a fresh graduate. I studied animation film, but I'm still looking for my place in the world. My dream job would be concept artist or visual development, but I feel like I have to work on my portfolio first and grow much more.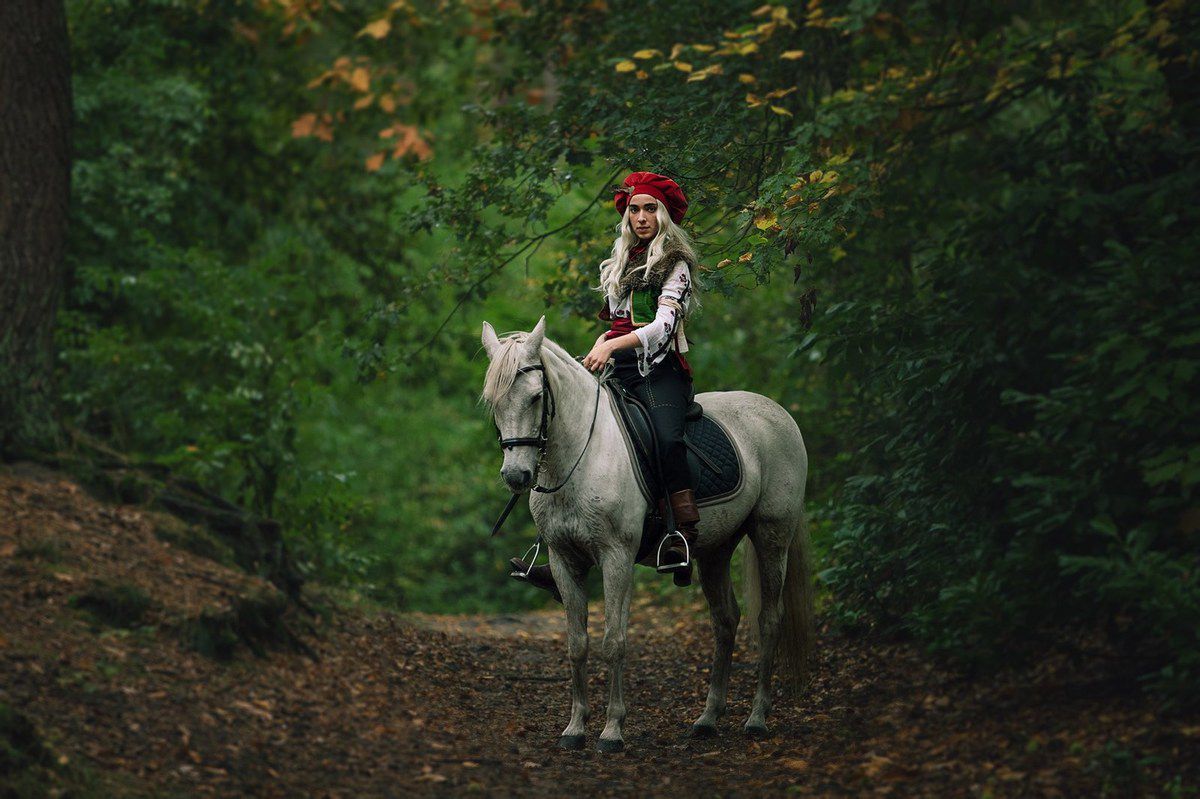 13. You best experience from a convention ? And your worst ?
My best experience was last years ECG pre-selections with Idromy's Costumes when we unexpectedly won. Many of my (best) friends came to cheer for us, including non-cosplayers and everyone was so extremely supportive. They made me extremely happy and overwhelmed. I realized how lucky I am with them. The worst experience was actually after a con while I went home with a couple of friends by taking the train. I was wearing a pretty casual cosplay (chloe price from life is strange) and at some point during our trip to the train station a man showed up and started asking me very personal questions. After he wanted to know my full name I stopped answering and he was offended that I 'didn't trust him'. My friends and me were all extremely uncomfortable and he even followed us for a while. It was not necessarily con-related, but it was absolutely not a fun experience.

14. Any advice for cosplay wannabees or beginners ?
Put on a costume and have fun ! There are no rules in cosplay and if someone tries to convince you otherwise, ignore them. It doesn't matter if you make or buy your costumes or what 'level' you are. Don't be too hard on yourself and try not to compare yourself to other cosplayers.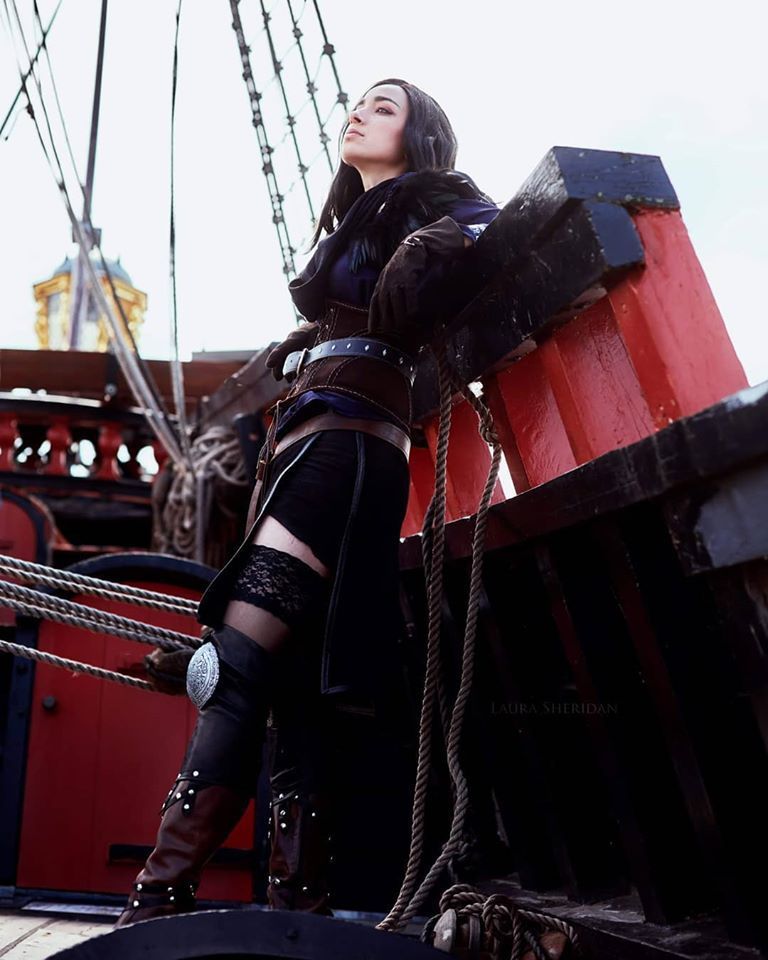 15. Do you have limits ? Some cosplays you will never make ?
I don't see myself cross playing very soon unless it's a full body armor including a helmet so you can't see my face. That's something I need to do someday. Bodypaint is my personal nightmare (huge respect to the people who dare that) and I don't see myself doing something extremely sexy or boudoir. It's just not me and I already get somewhat uncomfortable if I notice people sexualizing me, in or out of cosplay. There are also some characters that I really like but don't dare to cosplay as I fear they won't fit me physically or I will look absolutely horrible like them. All of the characters I choose are from franchises that I adore. I can't imagine spending so many hours and money on a character I wouldn't care about. It wouldn't be motivating for me personally.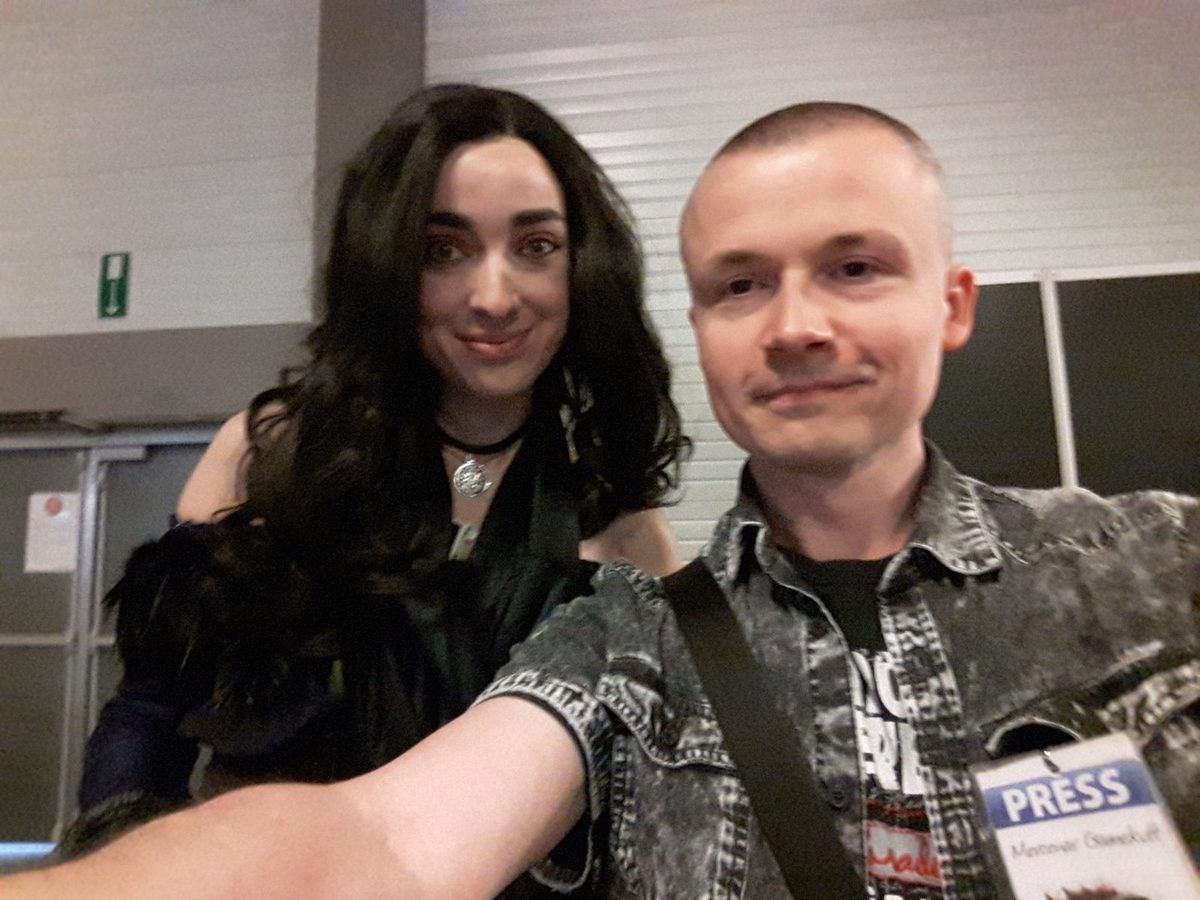 Her facebook page : https://www.facebook.com/shiencos/