We stay in Belgium, with the interview of the pretty Fellight Cosplay. It was made in 2018.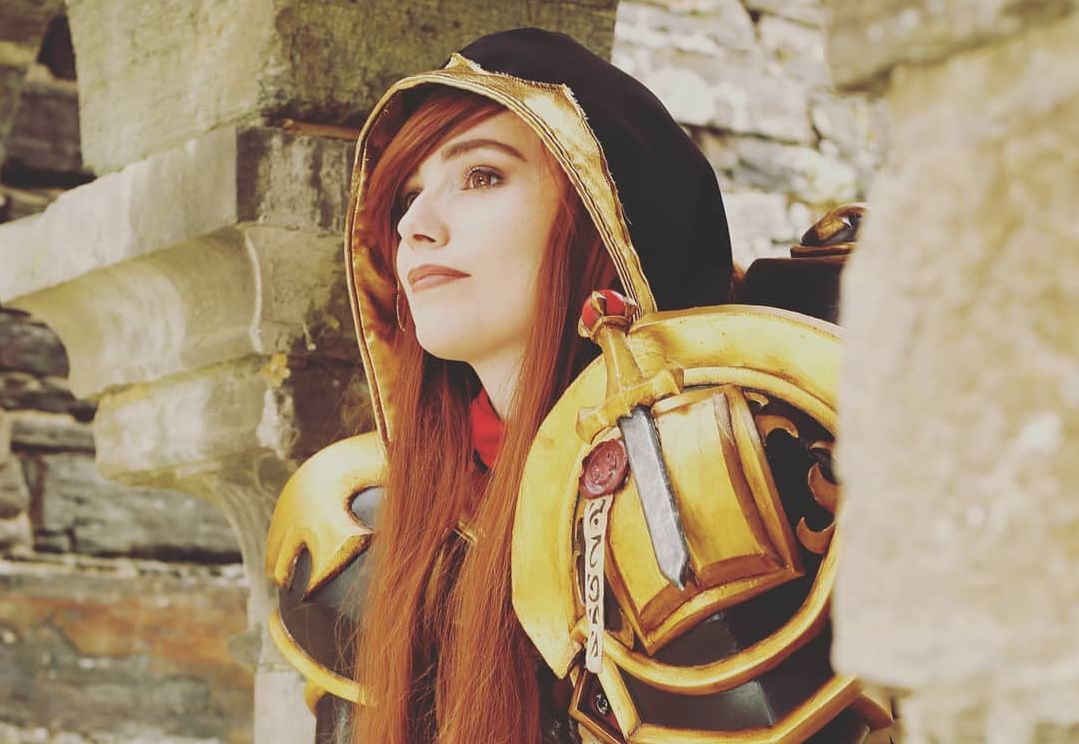 1. For how long have you been in cosplay ?
I started around april of 2015, a few months after turning 18.My first costumes were a few Naruto ones and my first armor cosplay would be around the start of 2016. I did try a Sakura Haruno costume for a day when I was I think 16, but since it wasn't complete I never got the cosplay fever until well, 2015.
2. Cosplay is a time consuming hobby. how long does it take to craft your costumes ?
Because I am an extreme slacker when it comes to some costumes it can takes months of working on them once in a while, so I guess in hours worked I would say around a month of crafting. I did craft some cosplays in two weeks or less but they weren't any big projects.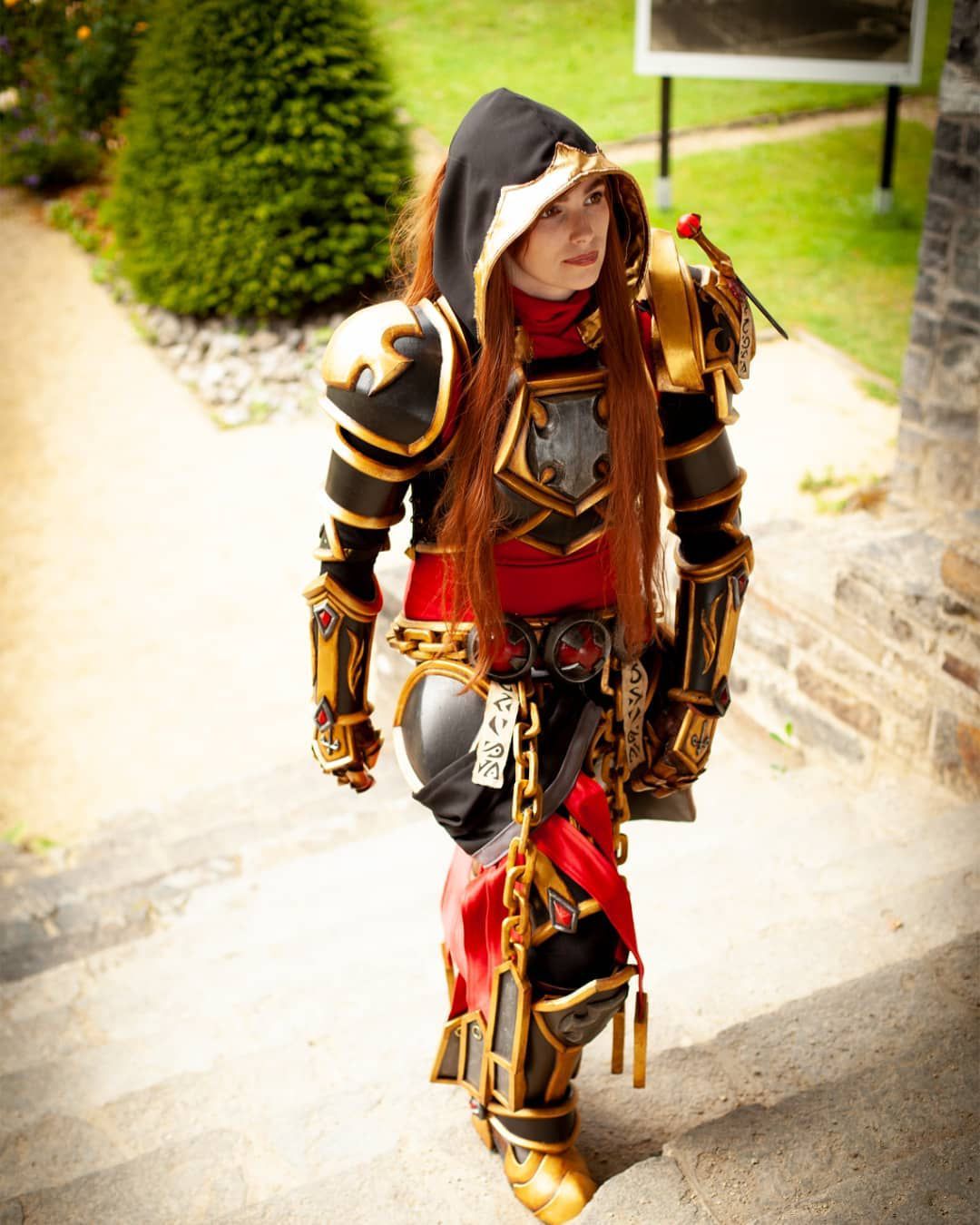 3. Any other hobby or passion besides cosplaying ?
When working on cosplays you can either find me drawing or gaming. Both are a big part of who I am and for me cosplay is sort of like combining them. I get to make the armor I love to see in my favorite game (World of Warcraft) and make it a reality.
4. What materials are you using for cosplay crafting, worbla ? Foam ? Can you talk about that a little bit ?
When I started making armor I covered it all with a worbla layer, but I discovered that making an entire armor in worbla makes it extremely heavy. So when I made my Stormwind guard I switched to mostly foam and sticked to it for the cosplays after. It takes more time to make sure it looks perfect because you cannot easily cover up mistakes like with worbla. Now I only use worbla for small things like the armor pieces around my fingers. I think one of the biggest reasons for picking foam is that it is cheaper than worbla and with enough practice it can look just as good as worbla, maybe better ?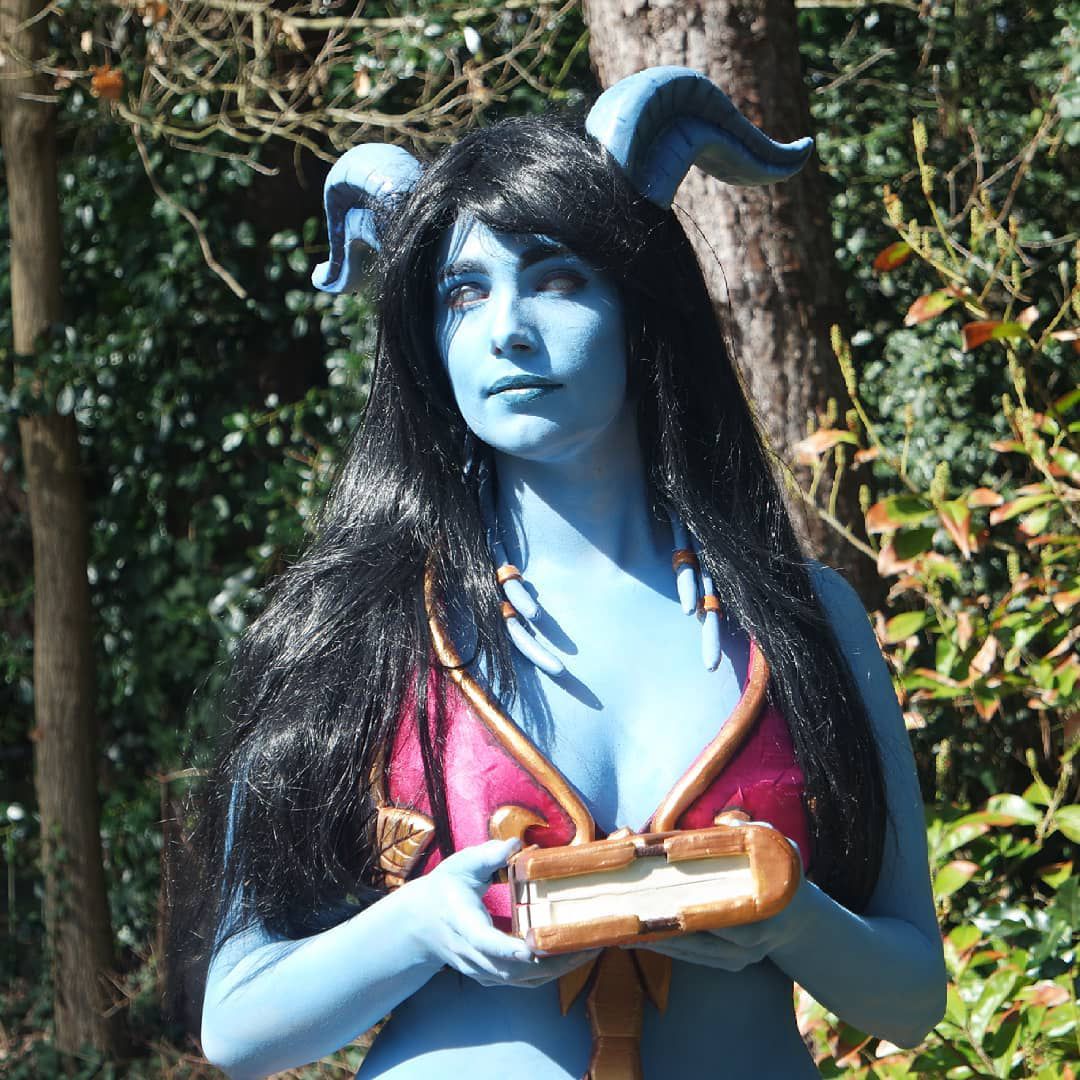 5. Do you have any favorite cosplayer ?
My favorite cosplayer right now is Fenvaria. During gamescom last year I talked with her for hours and she gave me some tips and tricks. She is super skilled but remains humble.
6. Did you hurt yourself while making a cosplay or in a convention ?
Making a cosplay without any injuries is impossible for me. Usually I "forget" to put on my gloves while sanding the foam and so I often end up with bruised fingers. During conventions I only had the usual painful feet after walking around for too long. I did almost faint while shooting photos of my Draenei armor. I barely slept because I was finishing the paint job, didn't have breakfast and it was extremely hot where we went. My cousin who took the pictures was ready to call 112 because I was looking so bad. So everybody who reads this, please put your health before a costume !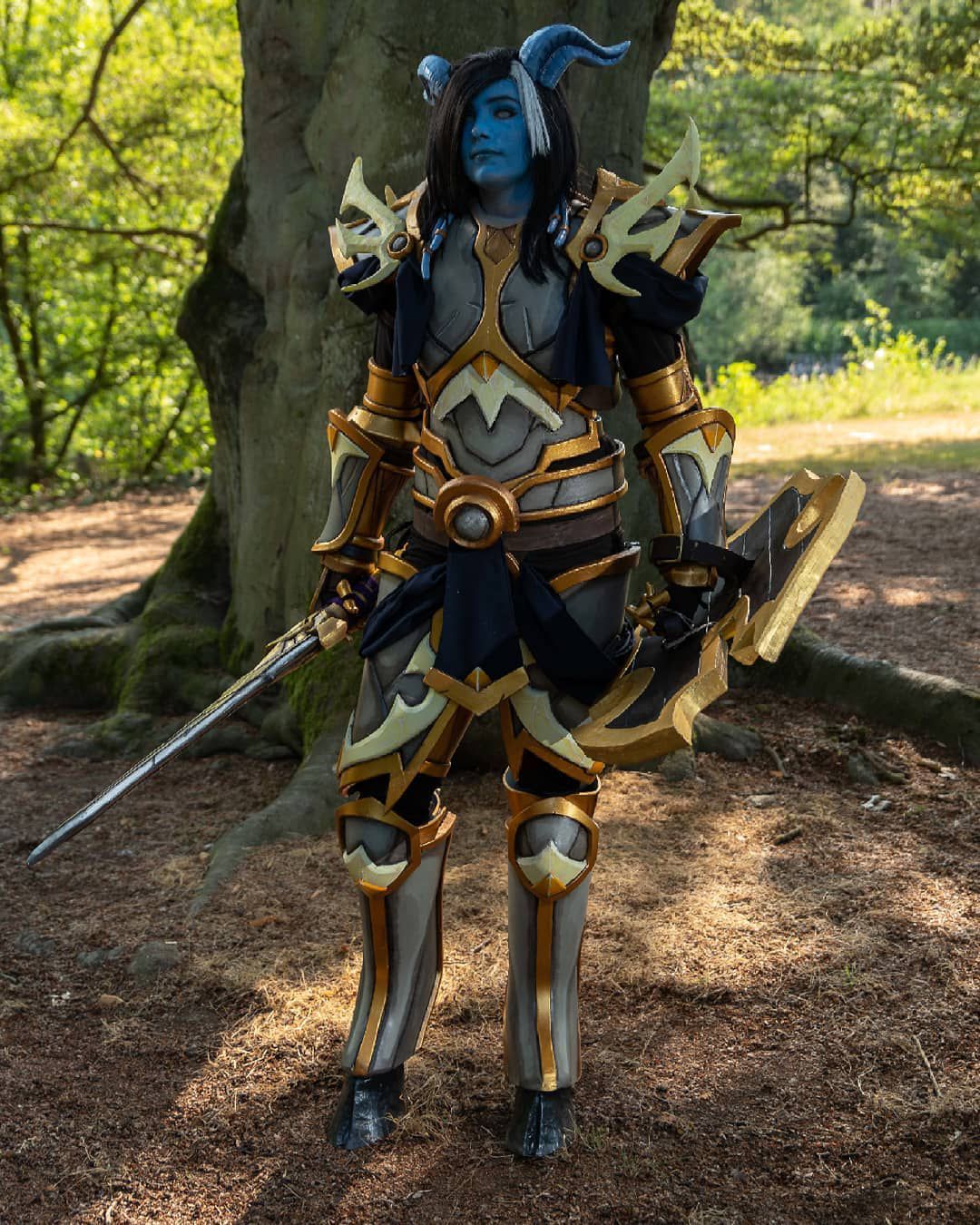 7. Do you sell your old cosplays, or just keep it in a huge closet ?
I have been thinking of selling some, but I either feel they aren't worth selling due to damage or badly made or I don't know for what price I should sell them. Other costumes for example my Stormwind guard I just wouldn't be able to part from it so I stored it away for now.
8. Who teached you to craft your cosplays ? Your family ? By reading books or watching youtube tutorials ?
The most of my skills I got from watching youtube videos, some ebooks and a lot of practice. I do have my dad who also helps once in a while when I am stuck with for example soldering leds.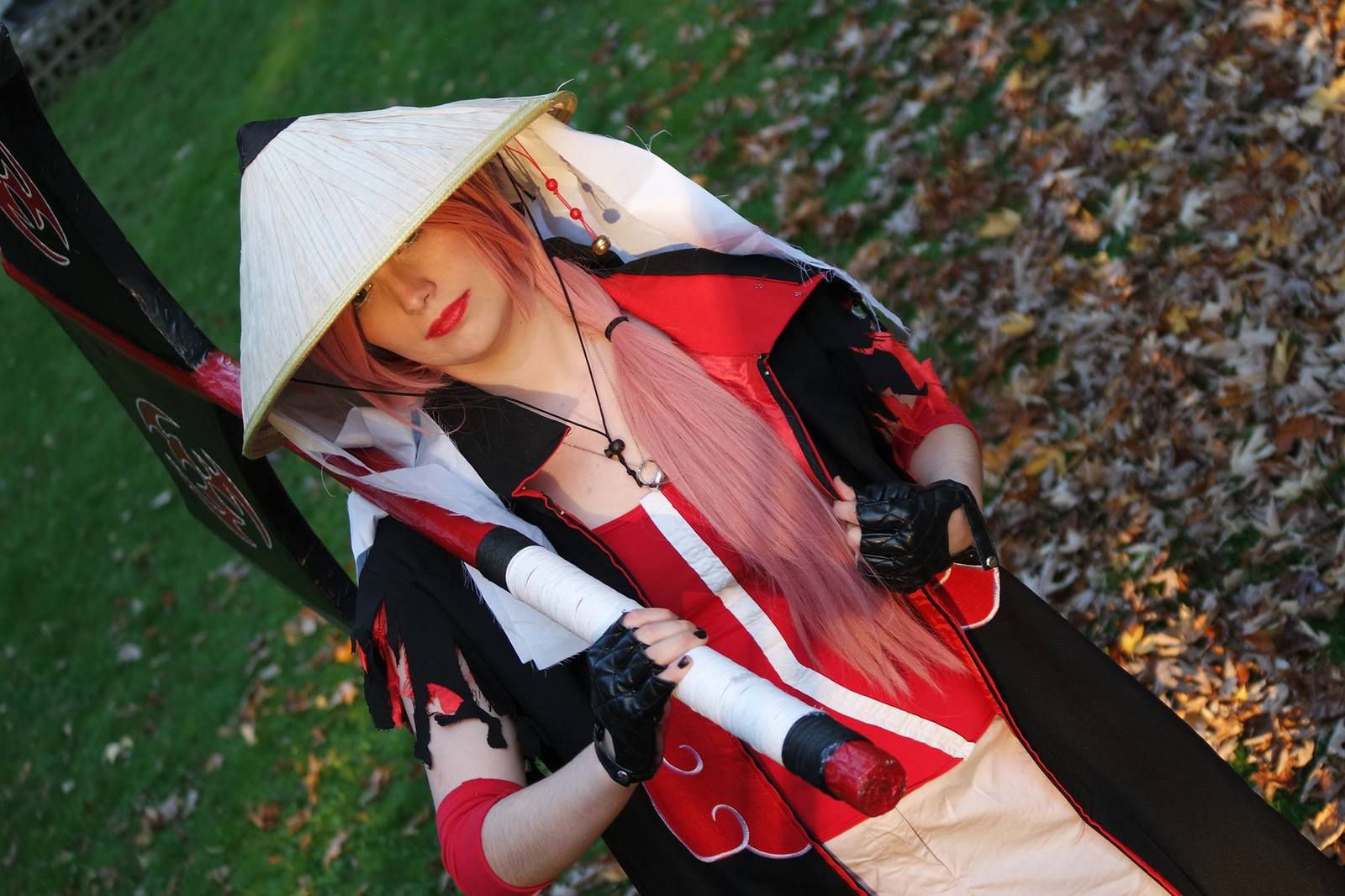 9. Which conventions are you going to this year ?
Right now I only have gamescom, Elfia arcen (if the weather is good) and FACTS planned.
10. What is your limit budget for a cosplay ?
Honestly I don't really have a budget for it, because I never know how much material I will need for my costumes.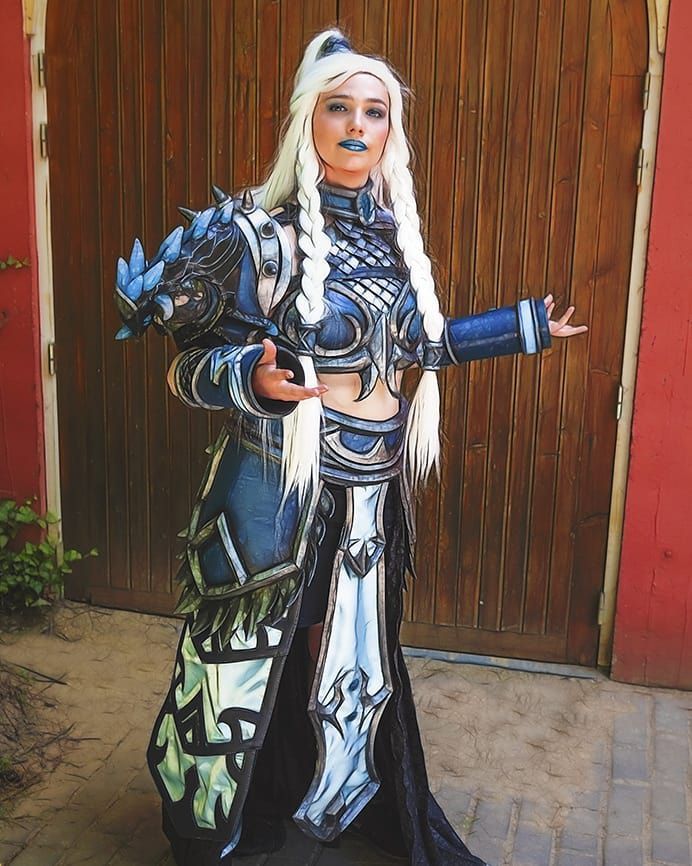 11. Any future super secret cosplay project in mind ?
I'm super bad in doing secret cosplay projects because I love sharing my progress so I don't have any future ones planned.
12. What are you doing in "real" life for a living ?
At the moment I am still a studying IT.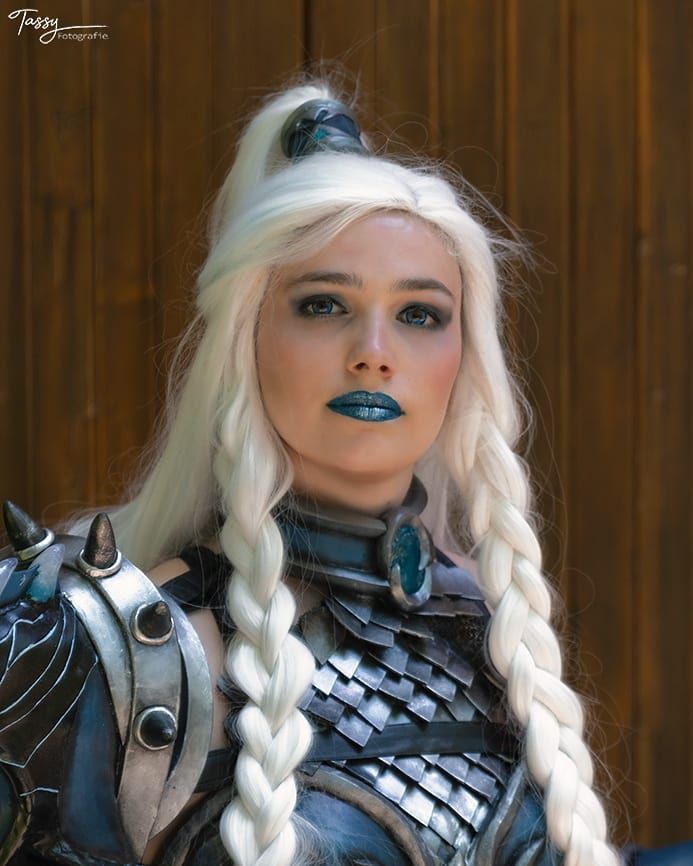 13. You best experience from a convention ? And your worst ?
My best experience would probably be winning 3rd place at the catwalk of Antwerp comic con, I didn't know a price would be handed out and so I was surprised. It wasn't anything fancy, just a plastic trophy but it gave me that extra boost I needed to start on my Draenei. My worse would probably be FACTS two editions ago, there was more than enough space around me to not run into me and someone did, not even apologizing. Because that person ran into me, my shoulder of my guard came lose and luckly I had some friends with a booth where we could get something to refasten it to my chestplate.
14. Any advice for cosplay wannabees or beginners ?
Just do it ! Don't use the excuse that you don't have the skill for it because neither did I. Plan you costume properly, think about what you will use, where you will use it and put a reasonable deadline or no deadline at all.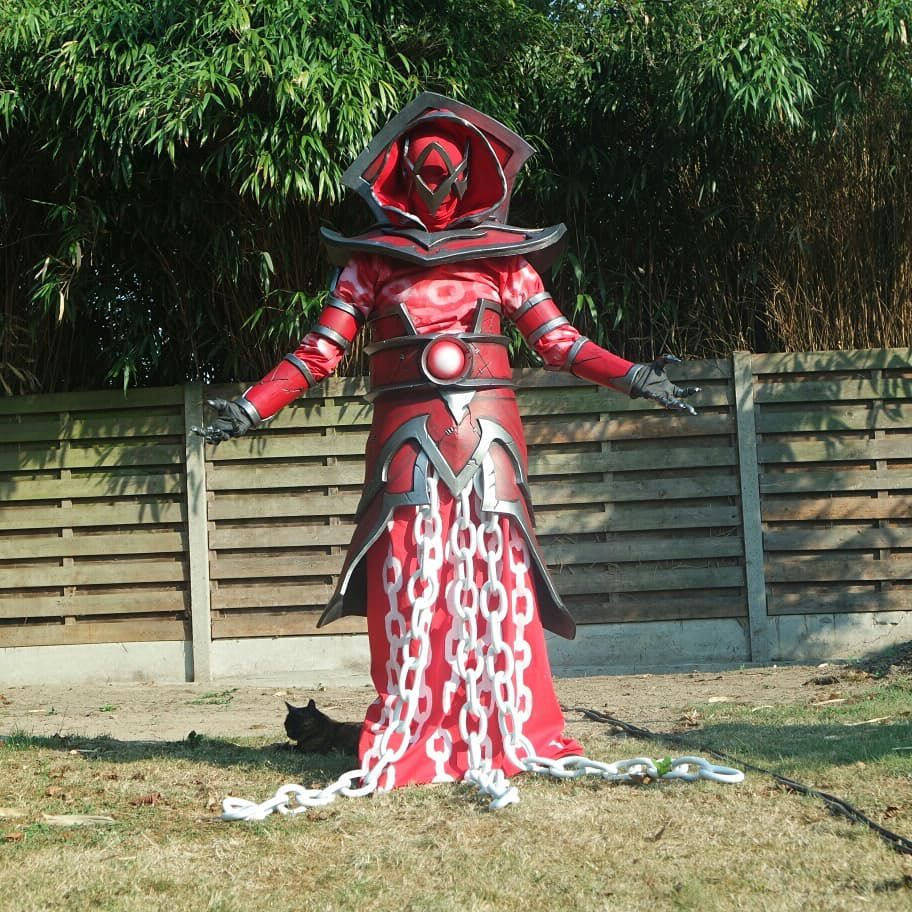 15. Do you have limits ? Some cosplays you will never make ?
Right now I would never do a sexy shoot or an "overly" sexy costume. My first Draenei costume (the one with the gold and pink) was already outside of my comfort zone. In general I just won't do any costume I don't feel comfortable with.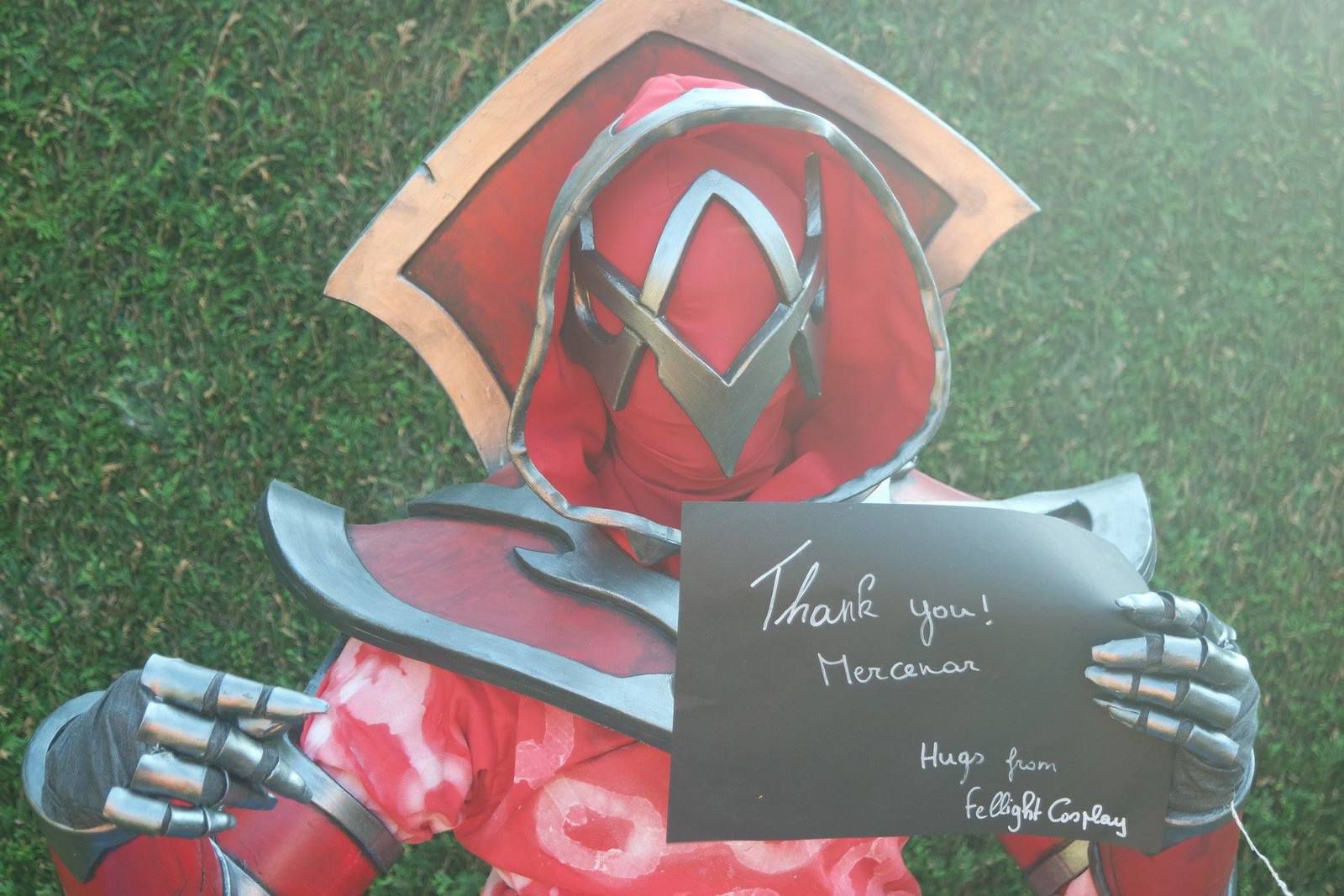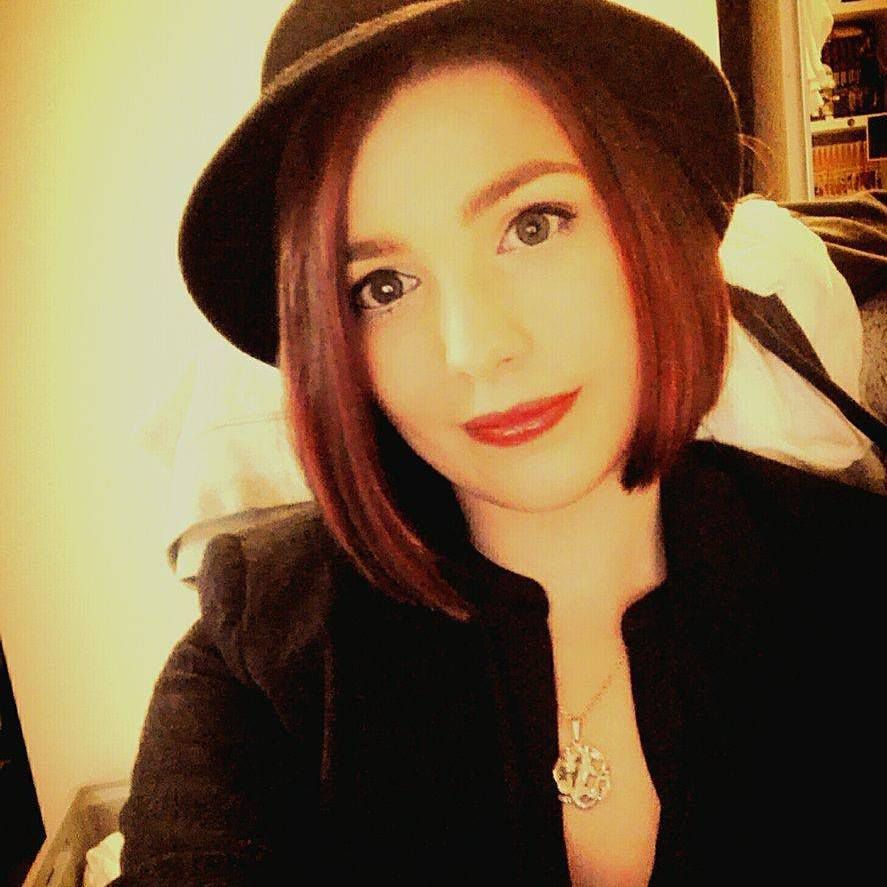 Her facebook page : https://www.facebook.com/FelLightCosplay