Here is the interview of the amazing Nynshalee from Spain !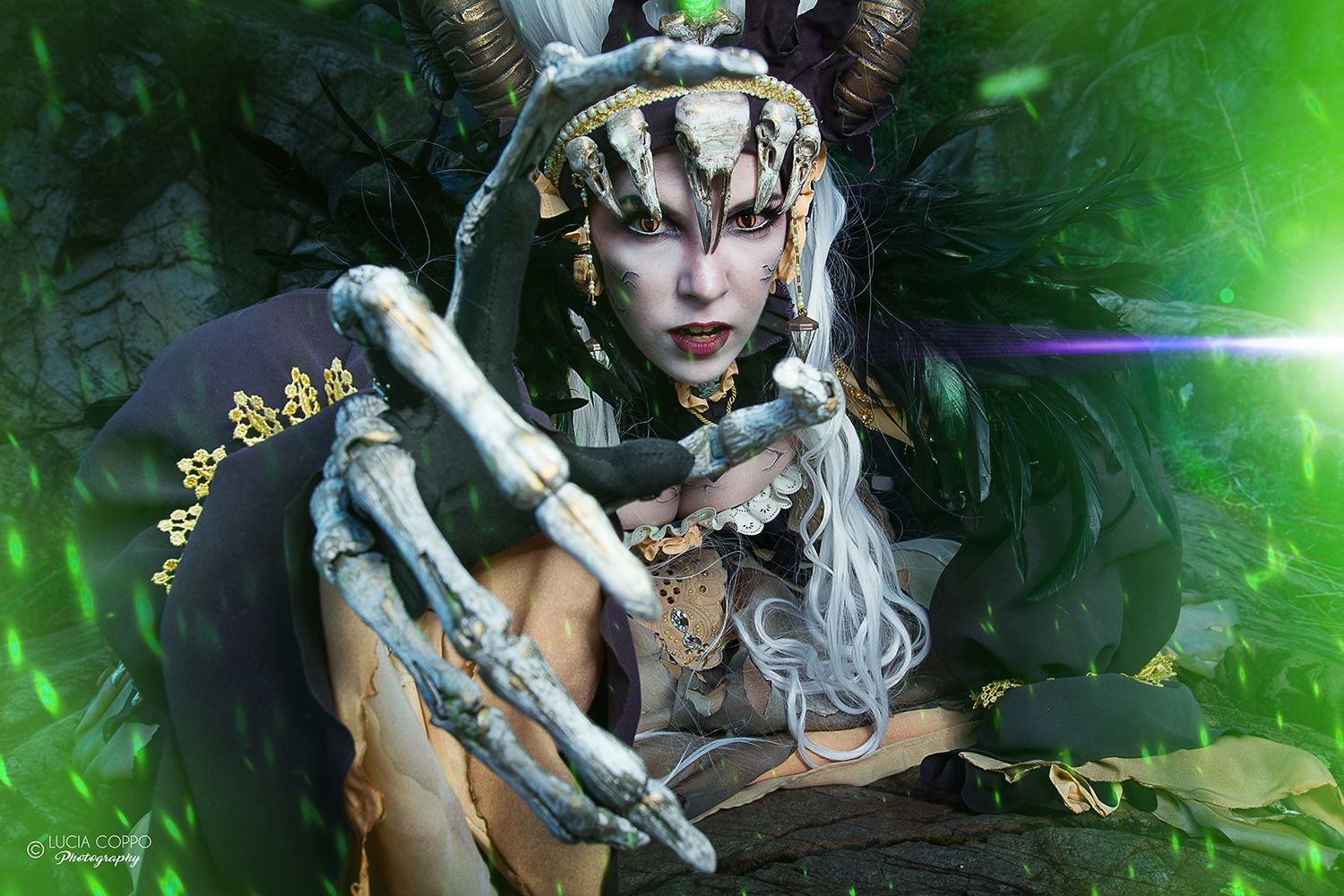 Photo by Lucia Coppo Photography
1. For how long have you been in cosplay ?
Well... my first cosplay (it was horrible! there's not even a picture hahaha) dates back to 2008, in Spain. In 2010 I took a break to finish my university studies and I started cosplaying again in Italy in 2015. Since then I have continued without leaving it again.

2. Cosplay is a time consuming hobby. how long does it take to craft your costumes ?
It depends... a couple of months for the more complicated ones, a couple of weeks for the simple ones. I usually spend much more time on the "mental pre-processing". When I start crafting a cosplay I already have the planning of all the steps already done, which accelerates a lot the further crafting work.
Photo by Maddalena Montecchio - Photo & Video
3. Any other hobby or passion besides cosplaying ?
Painting, writing, cooking, reading... I have many passions and I've partially abandoned some of them for sewing and crafting. In 2023 I want to find a new equilibrium and combine it all with the time I spend with my family.
4. What materials are you using for cosplay crafting, worbla ? Foam ?
EVERYTHING! everything that can be used to make the final finish the most suitable. Normally for armour I prefer foam and 3d printing, and good quality fabrics for tailoring work.
Photo by Roberta Penny Buccirati
5. Do you have any favorite cosplayer ?
I admire a lot of cosplayers, some international, some people I know in person or online, and some of them luckily close friends. Part of my passion for this hobby was born just because of this admiration. Seeing someone wearing a cosplay that leaves you speechless, that pushes you to want to learn more and improve yourself... it's a great feeling. I think that without having a minimum of admiration for others you can't improve yourself.
6. Did you hurt yourself while making a cosplay or in a convention ?
Not while I'm wearing a costume, I'm always very careful and nothing has ever happened to me. Crafting... yes, many times! But nothing serious.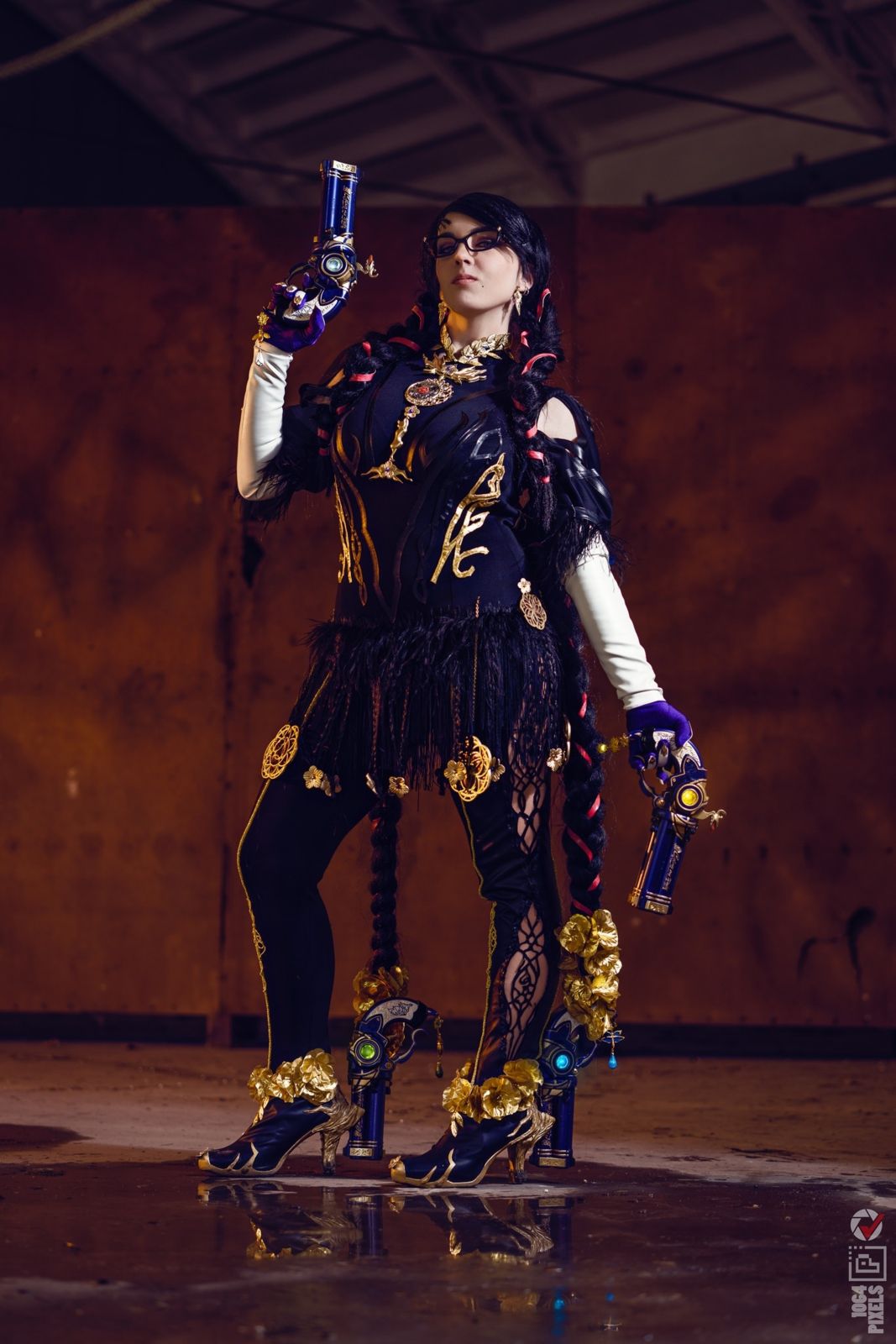 Photo by 1064 pixels
7. Do you sell your old cosplays, or just keep it in a huge closet ?
I have sold only once a part of a cosplay, and I must admit that it was like losing a small part of me. I didn't like the feeling and I decided not to do it again. But now I have several costumes that I love stored in boxes or wardrobes, and I don't think I'll ever wear them again. I'd rather see them endorsed by other people than just sit there locked up and dusty.
8. Who teached you to craft your cosplays ? Your family ? By reading books or watching youtube tutorials ?
It has been a process of trials and errors. Watching a lot of online tutorials, practising and especially talking about crafting with other people. People with the same hobby as you can always surprise you with new tips and tricks.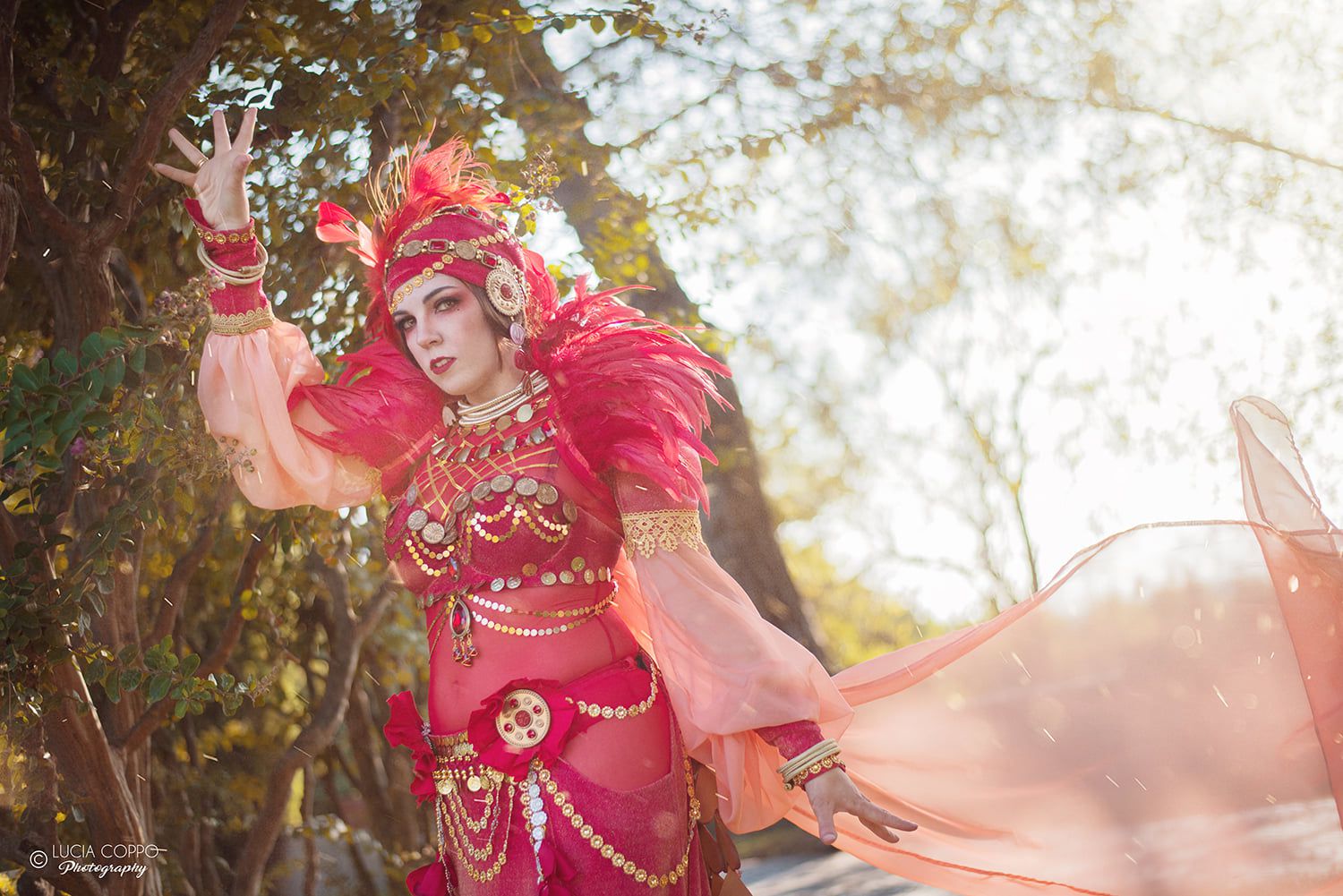 Photo by Lucia Coppo
9. Which conventions are you going to this year ?
I don't know hahaha I'm pregnant and I don't think I'll be going to many conventions this year. I usually go to many in northern Italy, I'm also a regular presence at Lucca comics, I've been to Germany and I can't wait to go back to Japan Weekend in Madrid.
10. What is your limit budget for a cosplay ?
None. It's an expensive hobby, and when I choose a more expensive costume to make I take away other whims or make fewer costumes to compensate. I try not to make useless expenses and I spend a lot of time looking for materials so as not to waste the budet. I think the most I've ever spent creating a costume has been 500€.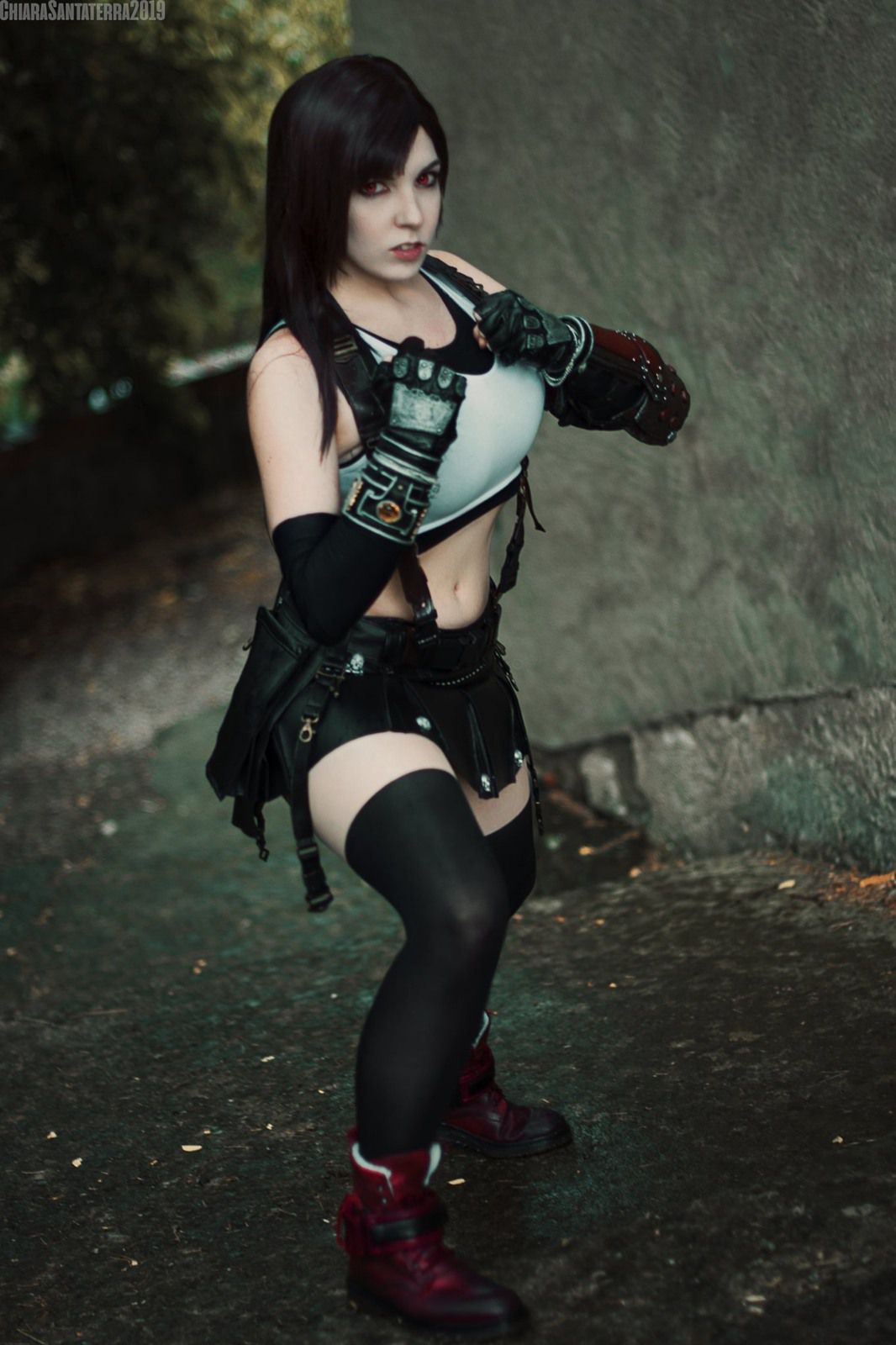 Photo by Chiara Santaterra
11. Any future super secret cosplay project in mind ?
Is not a secret. I want to craft a howling banshee costume!
12. What are you doing in "real" life for a living ?
I am an engineer working in the automotive industry. I also have an online shop of 3d files for cosplay, and I am opening a second shop of home accessories.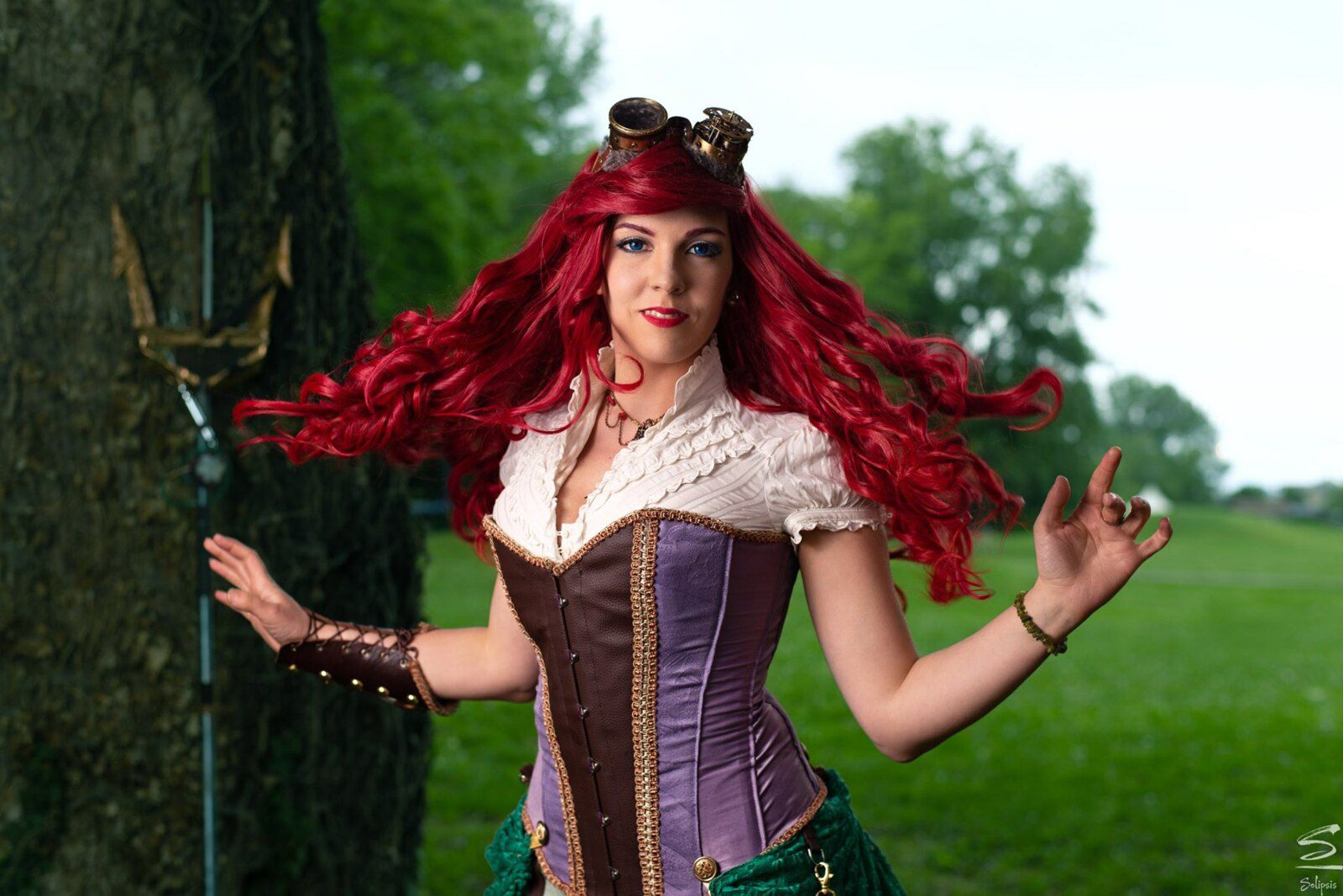 Photo by Solipsis photography
13. You best experience from a convention ? And your worst ?
The worst? none really. When I go to events I do it with the desire to have fun and I usually succeed. It is enough for me to meet my people, the friends with whom I have shared this hobby for years, to be with my husband, and to wear the costume I have made. Maybe my high point of euphoria was when I won the competition that took me to Germany as an Italian participant, and also won the prize for the best performance there. You don't forget those moments.
14. Any advice for cosplay wannabees or beginners ?
This is for fun. If it ever stops being fun and becomes stressful, it's better to take a break. These days I see too many people getting frustrated and there's no need to go to that extreme. And if you want to start creating your own costumes... tutorials and practice!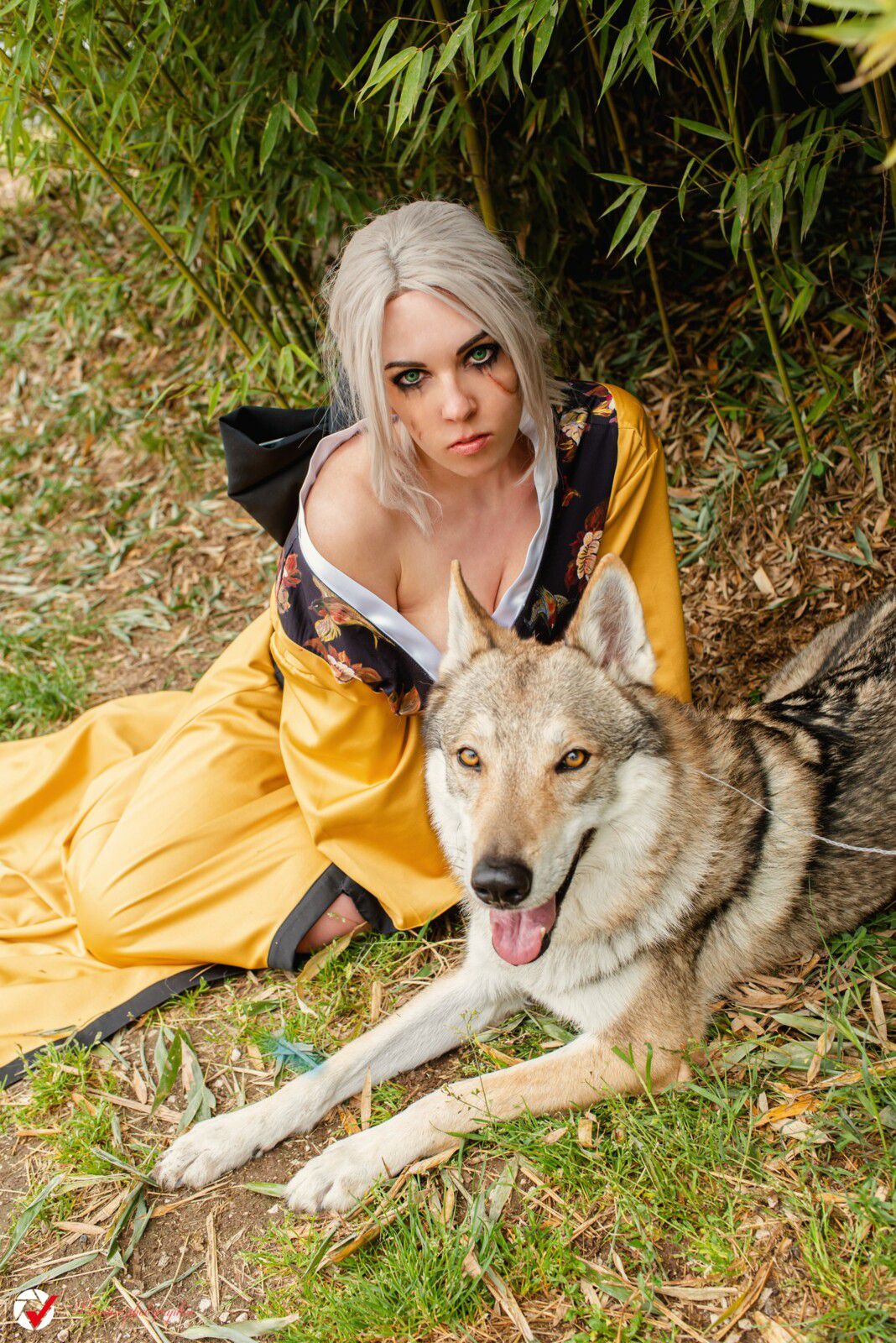 Photo by Paradise photographer
15. Do you have limits ? Some cosplays you will never make ?
I don't limit myself. I choose the outfit according to the moment, to my free time, to the cost I can afford... but I don't give up. If I can't do something today, maybe I can do it tomorrow. Dreaming is free!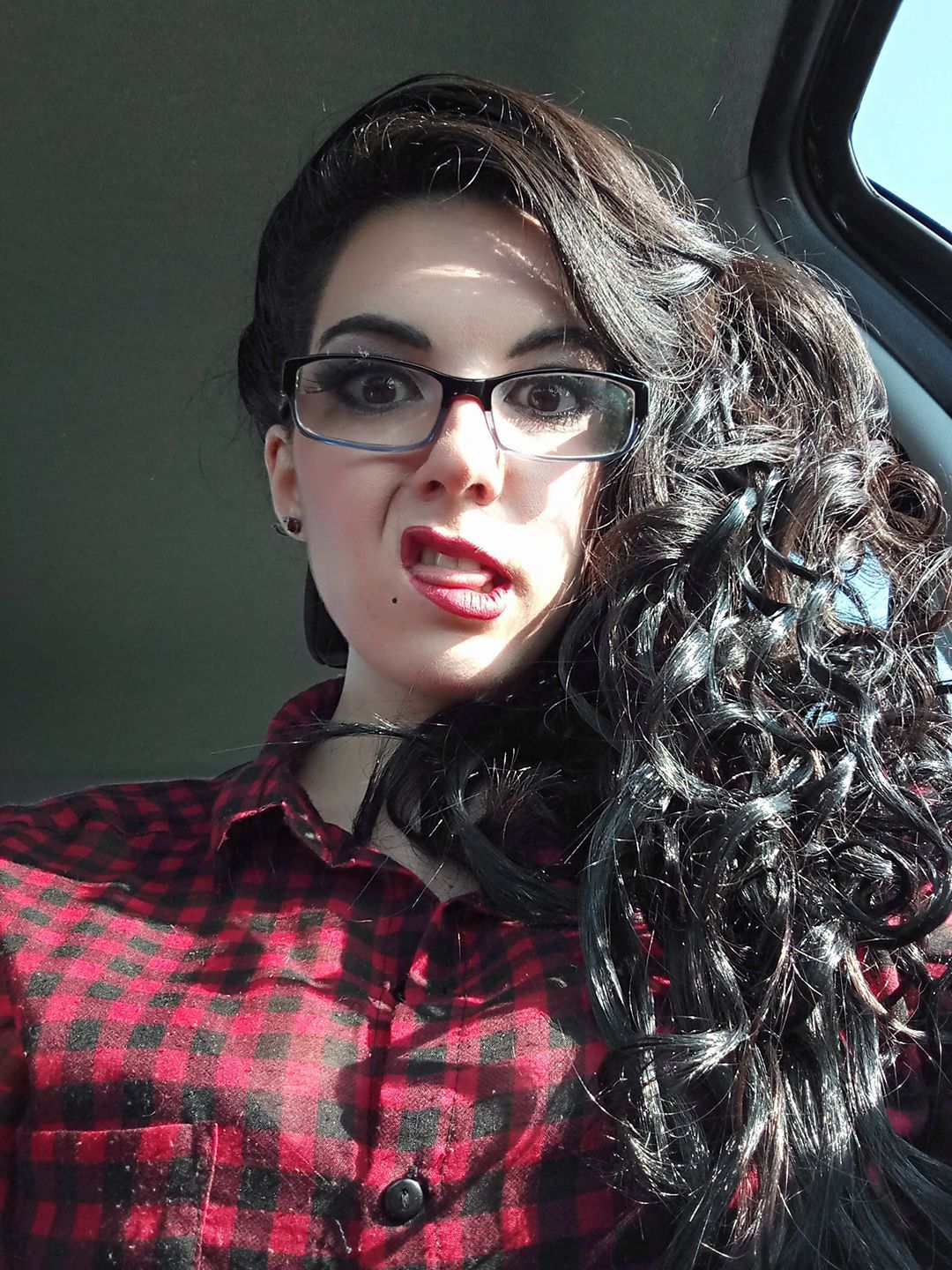 Her facebook page : https://www.facebook.com/nynshaleecosplay
Her instagram : https://www.instagram.com/nynshalee/