Here's another brand new interview to start the day, with the super cute Shiroku from Germany ! I had the chance to meet her in convention and she was so nice and kind !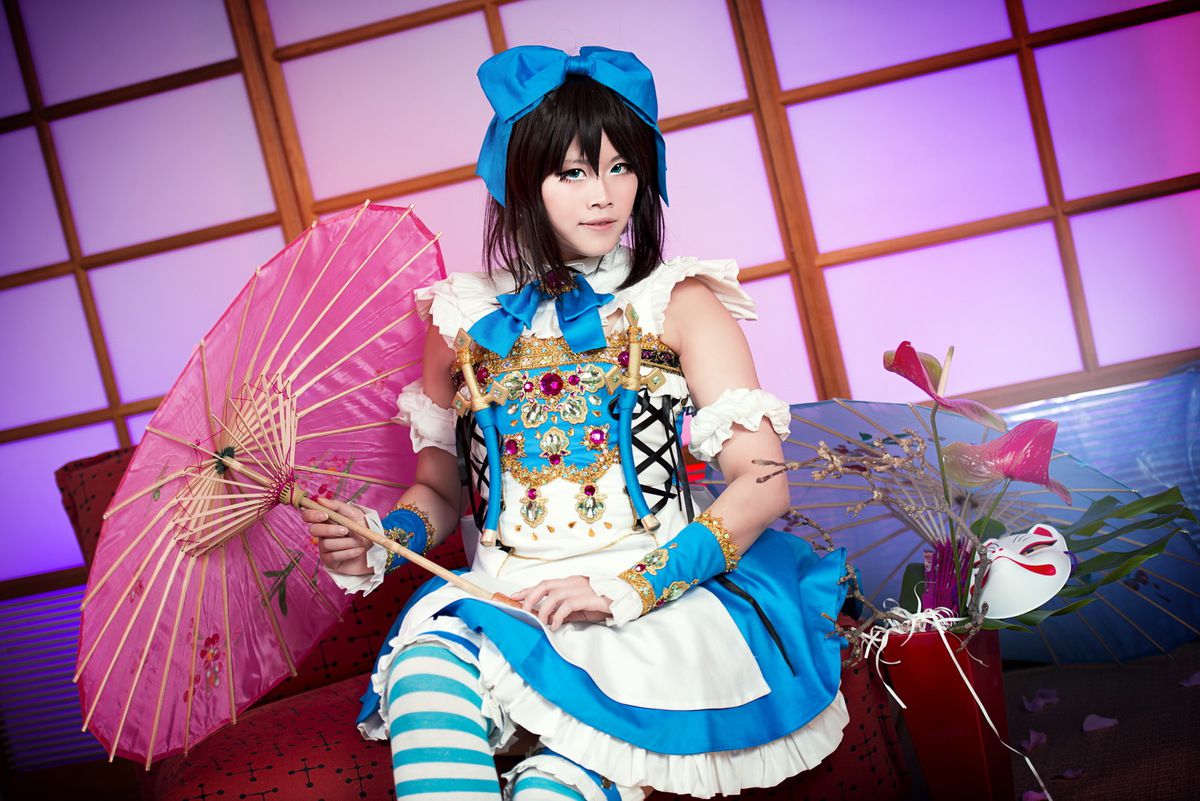 1. For how long have you been in cosplay ?
My aunt made an Sailor Uranus Cosplay for a school festival when I was 4 years old. I started to wear simple costumes in 2006 and in 2009 I started to craft and tailor costumes by myself. So I am cosplaying since about 10 years.
2. Cosplay is a time consuming hobby. how long does it take to craft your costumes ?
It really depends on the costume. Normally a costume from Love Live or Yuri on Ice is finished after 2-3 evenings, while competition costumes can take up to 4 weeks (when I am working on it every 2nd evening). The most time consuming Cosplay was my World Cosplay Summit championship costume. I crafted nearly every day and it still took me 7 months to finish it.
Because I am pretty busy on weekends and with my daily life it happens a lot that my costume is just laying around for weeks, although I could finish it on a weekend.
3. Any other hobby or passion besides cosplaying ?

I am working as a professional Japanese Pop singer since 2009 and published already several albums and singles on iTunes and other music platforms. I really love to sing in Japanese and it is always a pleasure to give concerts, especially in foreign countries like Lithuania or Finland. I also love to travel and to experience foreign Cosplay communities and cultures. Every country is so unique and so are the Cosplayers. Next to singing I love to eat tasty Japanese and Italian food and to collect plush Penguins from different countries. They are so cute and cuddly !
4. What materials are you using for cosplay crafting, worbla ? Foam ? Can you talk about that a little bit ? Ive seen we have transparent worbla now...

I really like to work with Eva-foam. I tried Worbla once, but because it is pretty heavy and I am traveling by airplane a lot I decided to go for lighter materials. My stage performances are always very active, Because Worbla is very solid it can be quite dangerous if I fall. Eva-foam is much softer, so if I fall or crash into my partner the potential of injuries is not that high like with Worbla elements.Eva-foam is really easy to work with. You cut your desired shape out of your foam, heat it, shape it and glue it together. The surface is pretty smooth, so you don't need to grind it in order to get a nice base for your paintings. I like to coat Eva-foam with metallic fabric, because you can get a very smooth and nice shiny surface. I The next thing I like about Eva-foam is you can get very thick sheets and it is really cheap compared to Worbla. But I need to say, that the durability of Eva-foam can be very bad if you buy at the wrong place. You also need to pay attention to the glue. It is also very difficult to get Eva-foam in Germany.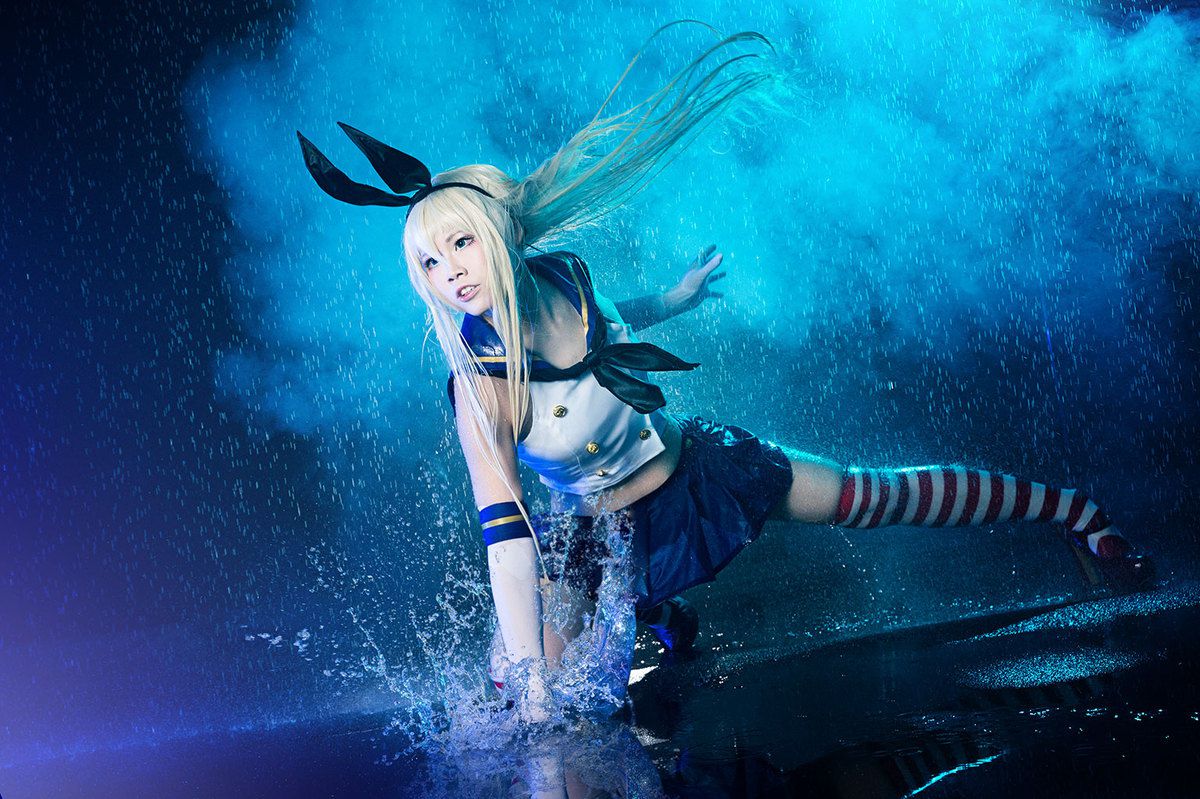 5. Do you have any FAVORITE cosplayer ?

This is a very difficult question. I have a lot of Cosplayers I really like and admire. But mostly because of their skills and their passion. I admire a lot of Cosplayers for their skills but in order to become one of my favorite Cosplayers their passion is very important for me. I am cosplaying because I love the characters and because I love what I do. I would never Cosplay someone I totally dislike or only because I like the design. I really like people were you can see and feel their love for the characters they are portraying. People who are doing Cosplay to have fun. To share your passion with these people is still one of the best thing in the world !

6. Did you hurt yourself while making a cosplay or in a convention ?

I burned myself several times, while using a heat gun. I also have some needles stuck in my fingers on a regular base. Also walking through my room can be quite thrilling depending on the amount of needles laying around at the floor… I would call it the typical injury risk of being a Cosplayer. I really love fighting performances for Cosplay competitions. Especially sword fights. Because I really want to achieve a "real thrill" fight on stage my partner and I are not holding back. We are using the swords with full power and smashing them against each other without hesitation. Also when she´s throwing me to the ground it is pretty normal for me to get slight injuries. You can guess that I don't leave the stage without bruises.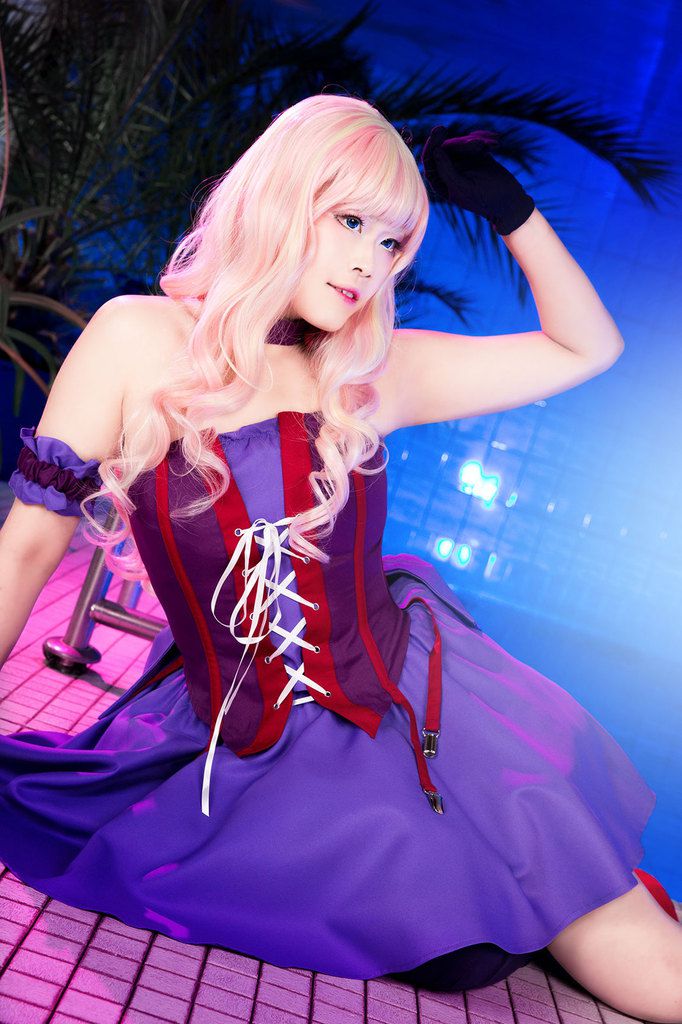 7. Do you sell your old cosplays, or just keep it in a huge closet ?

Because I doubt anyone would buy my costumes I just keep them in a closet or store them at my parents place. Recently I thinking about selling them, because with over 150 costumes I have storage problem and it kind of hurts to just throw them away.
8. Who teached you to craft your cosplays ? Your family ? By reading books or watching youtube tutorials ?

The best teacher was "learning by doing and failing". I tried out a lot by myself, failed and tried it again. When I started cosplaying, Cosplay wasn't that common. So it was very difficult to find tutorials or people who could teach you. When I got older I asked friends for advices and looked up a lot of tutorials at Youtube.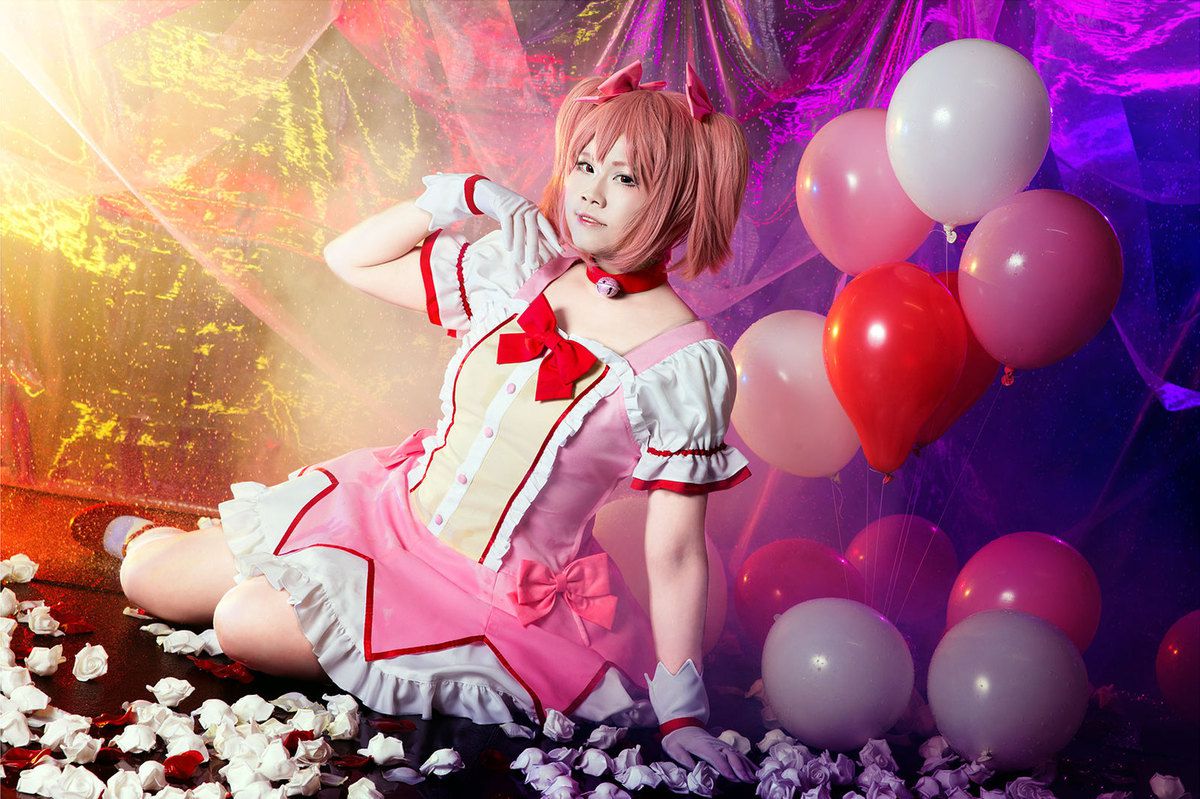 9. Which conventions are you going to this year ?
Normally I attend about 20-40 events per year. For some I am not allowed to announce my participation yet. But I can say I will be on following events for sure : Dokomi (Germany, Düsseldorf), Made in Asia (Belgium, Brussel), AniMUC (Germany, München), Animecon (Netherlands, Den Haag), ChisaiiCon (Germany, Hamburg), Japan Expo (France, Paris), Connichi (Germany, Kassel), NiCon (Germany, Hannover).
10. What is your limit budget for a cosplay ?

This really depends on the costume and the occasion. My limit for a competition costume is much higher than for a normal one. For a simple school uniform I try not to spend more than 30 €. For a normal Cosplay I spend up to 100 € and for competition costumes my limit is at about 150-200 € per costume. My 2 World Cosplay Summit championship costumes had a limit of 500 €. The World Cosplay Summit was a very special occasion for me. So it didn't mind spending more money. Because I wanted to represent Germany in a proper way.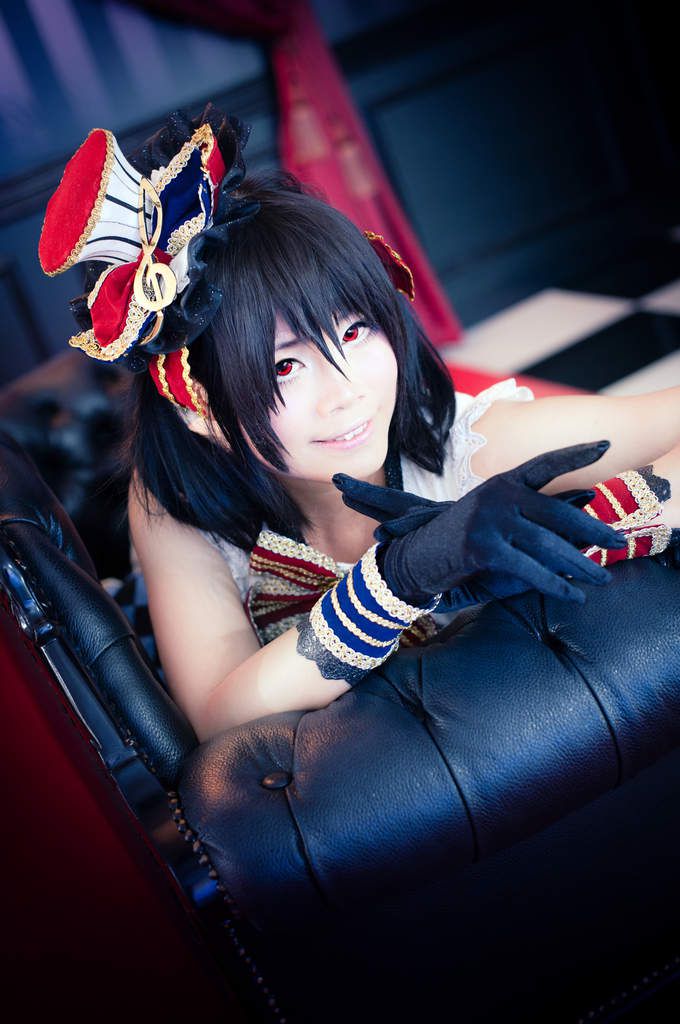 11. Any future super secret cosplay project in mind ?

I am still dreaming of a full body Prinny Penguin Cosplay. But with my skills I doubt this will happen in the near future. I am actually working with my partner at the Euro Cosplay Gathering Preliminary costumes. We want to try it this year again. Of course it is still a secret, which costumes we will wear.
12. What are you doing in "real" life for a living ?

I am working as a professional Japanese Pop Singer. But you can guess that it is very difficult to earn enough money with music. This is why I have a normal, boring 40 hours per week, sitting in the office job. I made my Diplom 2009 and since than I am a plain office lady.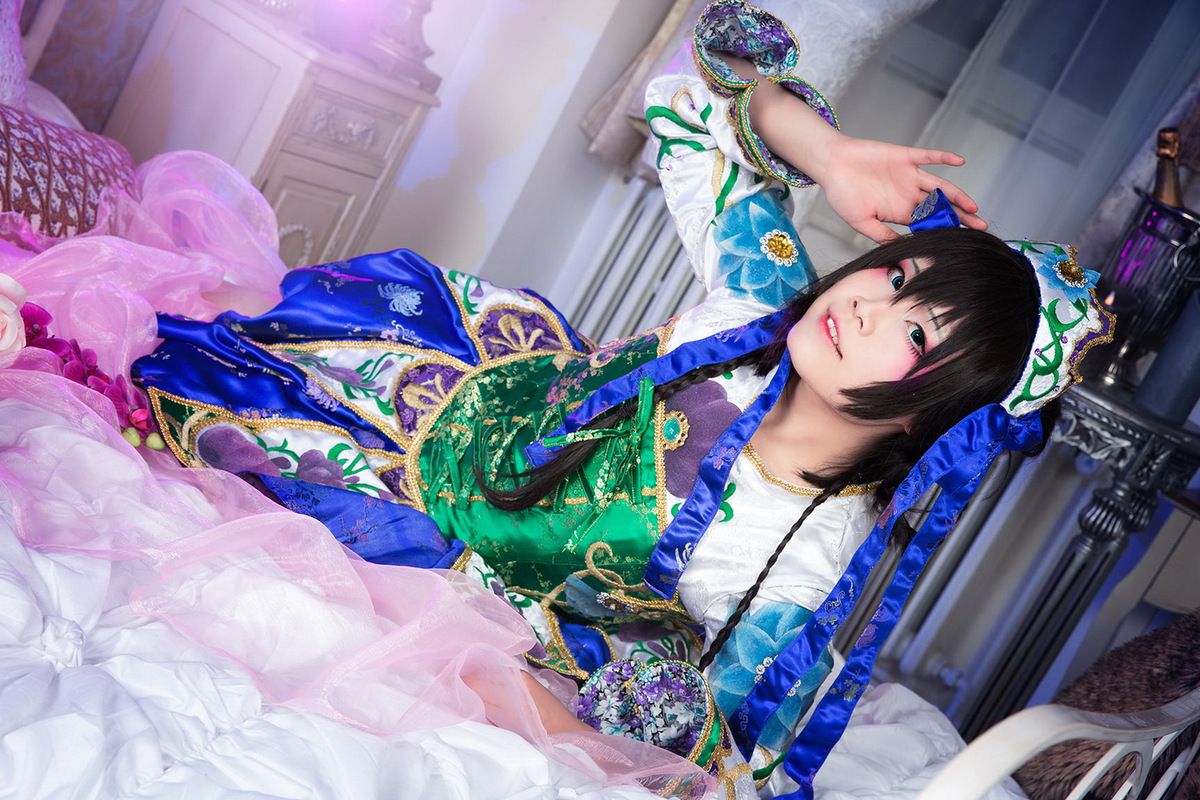 13. You best experience from a convention ? And your worst ?

I guess my worst experience was, when the organizer forgot me at the airport of a foreign country. I tried to reach him by phone but it was impossible. After some hours I tried to travel to the location by myself. It worked out somehow. But they also forgot to get me a hotel, which is why I ended up sharing a room with 10 other people I don't know. I also was very sick and they always forgot to fetch me up, which led to a time delay. So they canceled my lunch breaks. It was really exhausting, terrible and I was really really hungry. And I am still so sorry for the people who came to see me, that I was so exhausted.

I actually had 2 very memorable Cosplay moments in my life.The first was, that over 100 people lined up for hours just to get a sign and a picture from me. I never though that people would like my work to the extend of waiting for hours just for me. I am actually not an extraordinary good Cosplayer nor a an extraordinary good singer. I just do what I love and to know that so many people support me and love the things I love to do is one of the greatest honor ever.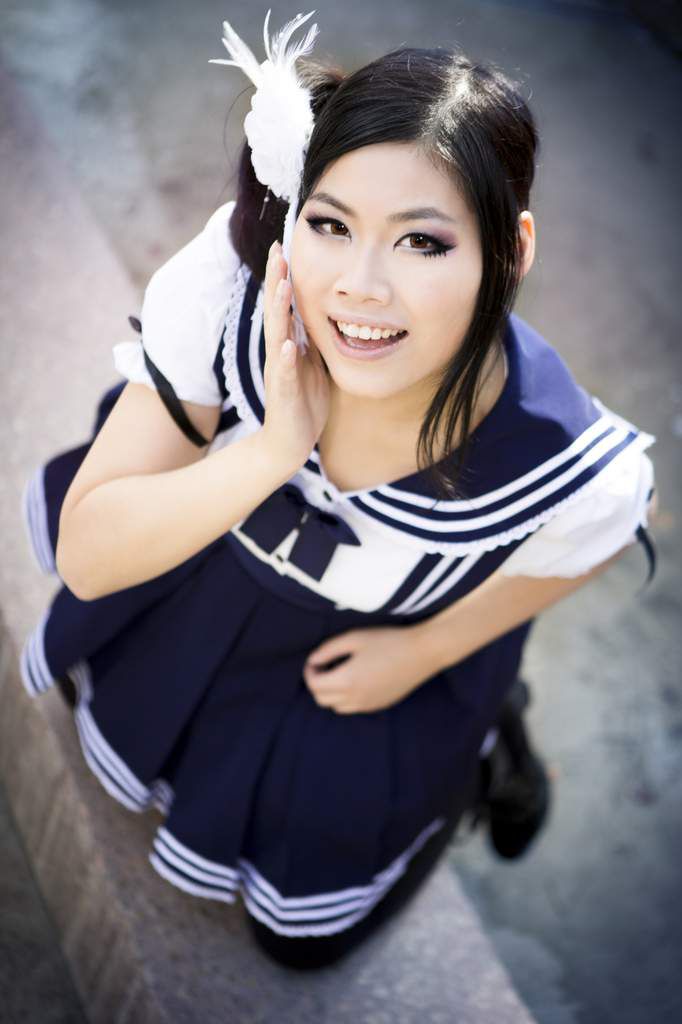 The next moment was the World Cosplay Summit. I was already so lucky for the chance to participate for Germany at the Worldcup but moreover I was blessed to be able to meet the greatest and kindest people ever. I had so many great moments with the other representatives. It was so fun, we laughed , cried and had so many wonderful moments together. The peak was when we (Germany) didn't get through the semifinals of the Championship. I didn't mind at all, because I know I am a potato and I would never have a chance against the other amazing Cosplayers. I was already so happy to know, we placed in the top 4 in costume and 2nd in the public vote of Nico Nico, so for me it was already a great achievement. We were fine and happy.

You cannot imagine how angry the people were on our behalf. They cried and screamed because we didn't made it into the finals. Even the other finalists and organizers were upset on our behalf. We got messages from all over the world, who told us we should have been in the finals. The greatest praise for your work is still the support of the people. I never experienced so much support in such an intense way in my life before. I nearly cried, not because we didn't made it but because the people did everything for us to get into the finals. Actually it was just a counting mistake, but I doubt the World Cosplay Summit would have checked the judge sheets without the support of all these wonderful people. The World Cosplay Summit is something I wont ever forget !
14. Any advice for cosplay wannabees or beginners ?

My advice is always: Start with something simple. No one is born as a crafting master. Everyone needs to start with easy costumes. Don't be depressed if it takes time. This is normal. If you need help, just ask around or Google it. Google is your best friend. Also keep in mind, that Cosplay should be fun! You are Cosplaying what you like and do what you like (as long as you don't bother other people). It doesn't matter what other people think. You are doing this for yourself, to have fun and not to please other people. As long as you do what you love, It will be fun and you will make improve your skills automatically.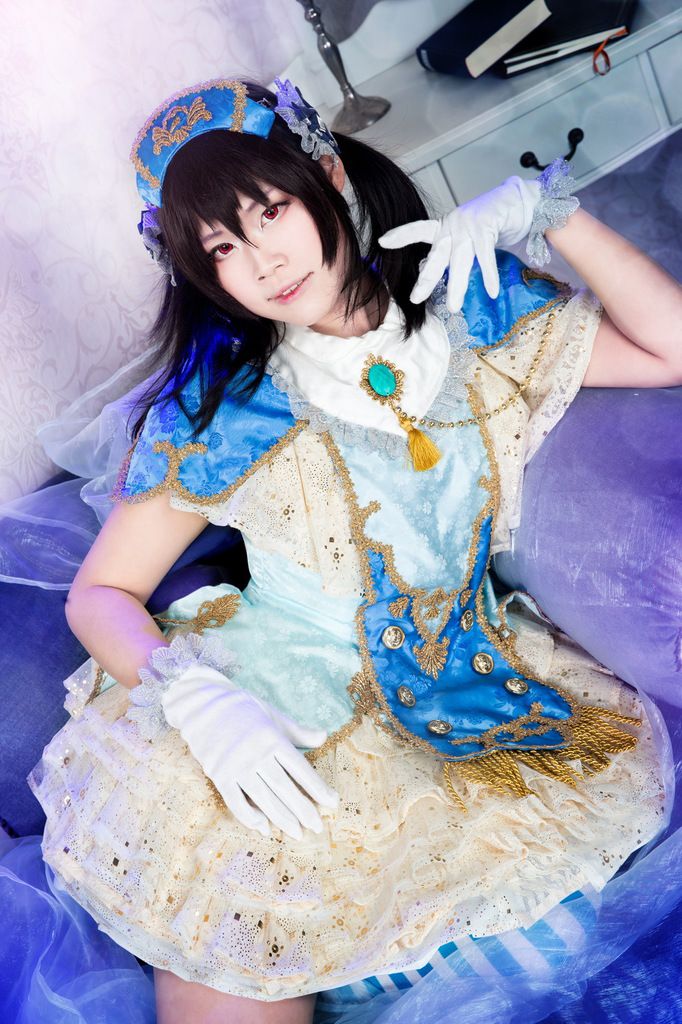 15. Do you have limits ? Some cosplays you will never make (too sexy, too hard, too heavy...) ?

My personal weight limit is 10 Kg. Because if a Cosplay is heavier than 10 Kg I will most likely not bring it to conventions. I can only check in 23 Kg in for a flight and need to bring change cloths, my make up stuff and my prints. I also need to wear the costume the whole day. Running around with 5 Kg is already really tiring. So what about 10 Kg ? I also don't like to show my belly or too much cleavage. I don't know why, but I just feel uncomfortable with it (maybe because I am Asian ? Asians show a lot of leg but don't like to show their cleavage). For a photo shoot showing my belly is Ok, as long as I am comfortable with the photographer. But for an event it is a no go for me.

I also don't like to Cosplay characters I am not familiar with or I dislike. I cosplayed 3 times characters I barely know for a very good friend. But this is an exception and I like to inform myself about the characters before cosplaying them. I don't mind people, who are Cosplaying characters they barely know, because as long its fun, its fine for me. I just feel uncomfortable being a character I am not familiar with. I don't know how to put it correctly into words. But feeling comfortable in my Cosplay is very important for me (I don't mean comfortable in the sense of comfy cloths, even if I can barely move I can still feel comfortable in my costume), because if I am not feeling comfortable it is not fun anymore and I need to force myself. And having fun is still the greatest appeal of Cosplay.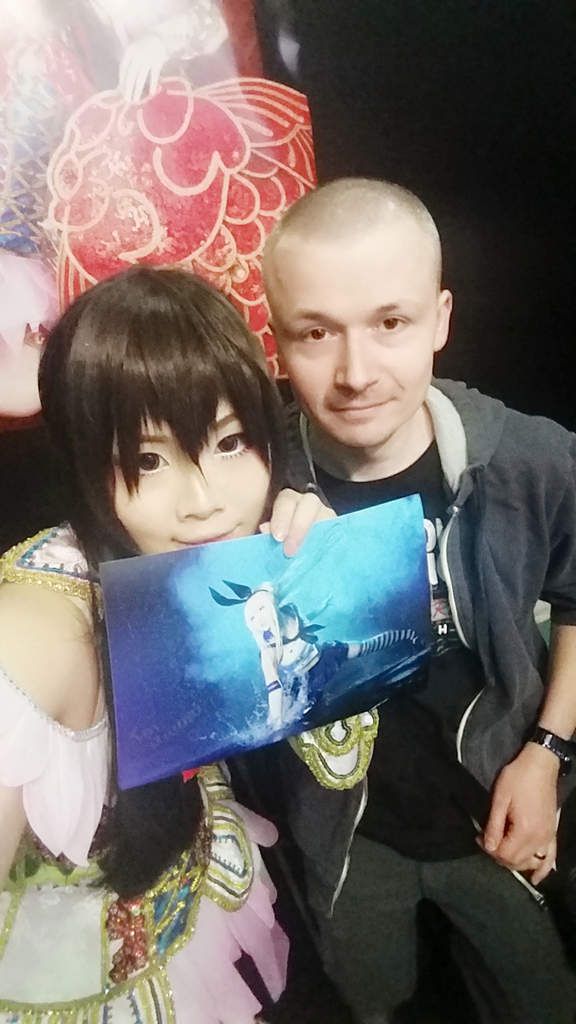 Her facebook page : https://www.facebook.com/Shiroku.de/